Ben Affleck To Return As Batman In Ezra Miller's 'Flash' Movie, Social Media Goes Berserk
KEY POINTS
Ben Affleck to play Batman one more time in Andrés Muschietti's "Flash" movie
Social media users went berserk following the announcement
Muschietti said that Affleck's character will be a substantial part of the movie
Andrés Muschietti stunned everyone after announcing that Ben Affleck has agreed to return as Batman in the upcoming big-screen version of "The Flash."
Speaking in an interview with Vanity Fair, the 46-year-old filmmaker, who will be helming the upcoming "Flash" movie, revealed that the actor received the script of the movie last week and agreed this week to join the highly anticipated film. Muschietti also shared some specific details about Affleck's role in the movie and how it will impact the project.
The "Mama" helmer said that Affleck's character is a "substantial part" of the movie and his interactions with Barry Allen (played by Ezra Miller) will give emotional depth to the film.
"He's a very substantial part of the emotional impact of the movie. The interaction and relationship between Barry and Affleck's Wayne will bring an emotional level that we haven't seen before. It's Barry's movie, it's Barry's story, but their characters are more related than we think. They both lost their mothers to murder, and that's one of the emotional vessels of the movie. That's where the Affleck Batman kicks in," Muschietti told Vanity Fair.
Muschietti's comments created a stir on social media and netizens shared their excitement across various platforms. Most of the social media users were exhilarated with the announcement and said that it is the best news that they have heard in recent times.
"BATFLECK IS BACK! Best News I've heard in weeks. Ben Affleck was the greatest on-screen batman we've had who got a bad script. I hope this redeems him," one user commented.
Meanwhile, some fans noted that it is a good time to be a DC fan as they are stoked to see Affleck returning to play the role.
"What a time to be a DC Fan, He's back," @Kamel_KH91 wrote.
"The best and greatest live-action Batman has returned. TEARS OF JOY," another user commented.
"Very good Batman. Ben Affleck was just what Batman/Bruce Wayne should look and act like," @Burkey_12 wrote.
"OMG Ben Affleck as Batman is one of the best things this world could have," a social media user wrote.
On the other hand, one of the fans was pretty "excited" to know that theDC Extended Universe now has three actors playing the role of Batman. Apart from Affleck, Michael Keaton has also been confirmed to make an appearance in the movie as the Dark Knight while Robert Pattinson will play the younger version of the iconic character in Matt Reeves' upcoming movie "The Batman."
Affleck was the last actor to wear the iconic Batsuit for the big screen in 2016's "Batman v Superman: Dawn Of Justice" and 2017's "Justice League."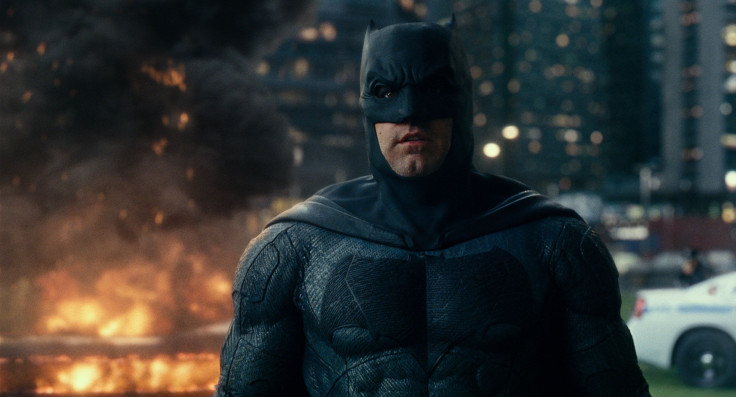 © Copyright IBTimes 2023. All rights reserved.