Ben Affleck Says Brad Pitt Is The Only Actor Doing This On Set When Filming
KEY POINTS
Ben Affleck said he dislikes eating while filming scenes
He revealed that Brad Pitt is the opposite and "has to eat in the scene"
Affleck said his fear of food scenes goes back to when he was filming an after-school special at 13
Ben Affleck has revealed one major difference between him and Brad Pitt.
On Monday, Affleck, 49, appeared on SiriusXM's "The Jess Cagle Show" with Tye Sheridan and Daniel Ranieri to promote their new movie "The Tender Bar," directed by George Clooney. At one point, the conversation turned to the subject of eating while filming scenes — something the "Justice League" actor admitted he wasn't a fan of.
According to Affleck, if there's a dinner scene in a movie he's working on, the filming begins before or after they've finished eating. He said this was common among actors in Hollywood — with Brad Pitt being one of the few exceptions.
"The only guy who doesn't do that is [Brad] Pitt," Affleck was quoted by Entertainment Tonight as saying. "Pitt has to eat in the scene. I don't know how he does it."
Affleck said he wasn't sure why Pitt has this habit but added, "He's compulsively eating. If there's food, anywhere in the room, Brad is eating it during the scene."
ET noted that Pitt's "Ocean's Eleven" character Rusty could be seen eating or drinking in almost every scene of the film.
The "Gone Girl" star shared that his dislike of eating while filming scenes stems from an after-school special he shot when he was 13 years old. Apparently, a director told him to continue eating even after filming was done for the sake of "continuity."
"I didn't know continuity [or] any of this stuff," he explained. "And in retrospect, I'm not sure that the director totally understood continuity either, because there was no way that I had to have 42 bowls of cereal. Like there's not, that's an irresponsible way to make that scene with a 13-year-old kid. And maybe she hated me. I don't know."
Affleck described the person who directed him at the time as a "really lovely" woman and a "great" director but said she had been "very method." According to the actor, he learned that method acting technique "the hard way" during the shoot.
"She was like, 'No, well you're off camera, but what would your character be doing?' Are you kidding me? I'm eating because I'm in character," he recalled. "And then subsequently I was like, 'Well, see, since my character wasn't eating on camera. So now he doesn't have to eat off camera. Right.' I live in fear of food scenes."
During the interview, Affleck, who began acting at the age of 7, also offered some advice to 10-year-old co-star Ranieri, saying the young actor needs to "make sure that you still be a kid and have a good life as a kid."
"The Tender Bar" hits theaters Friday. It will begin streaming on Amazon Prime globally on Jan. 7.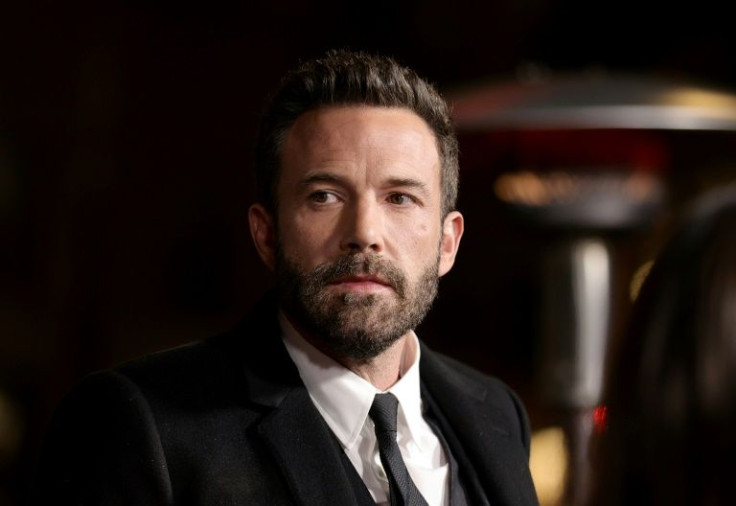 © Copyright IBTimes 2023. All rights reserved.