Ben Affleck Wants To Be 'Part Of The Solution' After Groping Scandal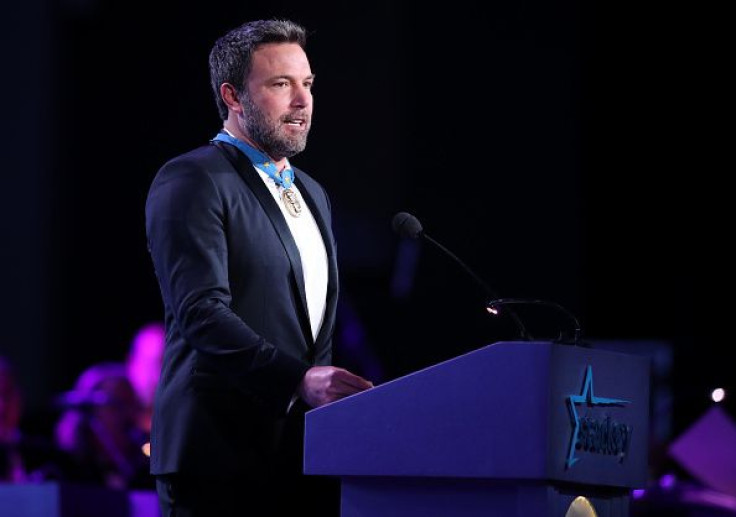 He was caught up in his own sexual misconduct scandal just last month following comments he made about Harvey Weinstein. However, Ben Affleck is now speaking out about the numerous allegations against several men in Hollywood, and has claimed he wants to be a part of the solution that prevents such behavior in the future.
In an interview with the Associated Press over the weekend, Affleck said he was "looking at my own behavior and addressing that and making sure I'm part of the solution" when it comes to how sexual misconduct is handled in the future.
As a part of the proposed solution, Affleck said that two things needed to happen overall in Hollywood, with "more women" being "pushed to power," and sexual harassment also becoming "a men's issue," indicating that more men needed to call out inappropriate behavior when they saw or hear about it.
His comments come just under one month after he was caught up in his own brief scandal concerning sexual misconduct, after he was accused of groping women's chests and buttocks on two separate occasions.
The first allegation came after his remarks which called out Weinstein's behavior, when fans recalled the time he groped actress Hilarie Burton during an appearance on "TRL" in 2003. Burton then addressed the controversy on social media, saying she would never forget the incident as she was "only a kid" at the time.
After Affleck apologized to her on Twitter for his actions, makeup artist Annamarie Tendler also claimed he had groped her, saying he grabbed her backside during a Golden Globes after party in 2014.
Affleck was also the subject of ire from actress Rose McGowan, one of the women who accused Weinstein of rape. After Affleck's statement, she publicly called him out on Twitter, implying he had been complicit and known what Weinstein was like for years, yet did nothing to stop his actions or report him to authorities.
"'Godd—it! I told him to stop doing that' you said that to me face. The press conf I was made to go to after assault. You lie," McGowan said at the time.
Since news about Weinstein first broke, a total of 57 women have come forward with claims of sexual misconduct. In addition, there have been claims made against Director/Producer Brett Ratner, Director James Toback, and actor Dustin Hoffman, among others.
Kevin Spacey has also been the subject of sexual misconduct claims as well, as several men came forward in the last week with reports of unwanted encounters with him over the years. He has since been fired from Netflix and production on the final season of "House of Cards" has been halted.
© Copyright IBTimes 2023. All rights reserved.