Bend It Like Benning: South Asians Finally Breaking Into British Football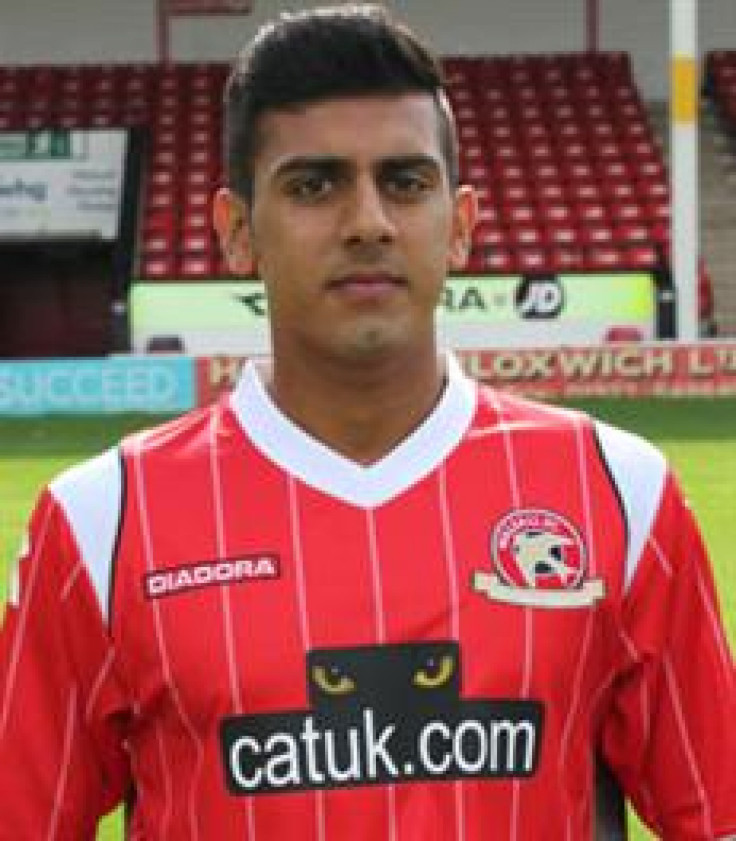 Britain's large South Asian immigrant population have long been enamored with the country's football (soccer) clubs, but only in recent years have some young men who trace their ancestry to the sub-continent can be found playing on professional pitches in the United Kingdom.
In the 1970s and 1980s, football pitches in Britain were intimately connected with white power/neo-Nazi thugs who strongly opposed immigration and shouted inflammatory chants during matches – thereby rendering such places off-limits to South Asian fans. However, now, in the second decade of the 21st century, Indians, Pakistanis and Bangladeshis have started trickling onto the rosters of British pro football clubs.
According to a report from BBC, there are currently eight players of South Asian heritage signed to professional contracts in England's four top leagues: Neil Taylor (Swansea); Adil Nabi; (West Bromwich Albion); Michael Chopra (Blackpool); Danny Batth (Wolverhampton Wanderers); Malvind Singh Benning (Walsall); Jhai Dhillon (Stevenage); Kashif Siddiqi (Northampton); and Josh Shama (Oxford United). However, only four of these players -- Taylor, Chopra, Batth and Benning -- have played first-team football for their clubs. Moreover, as Asians now account for about 7 percent of Britain's total population, their presence on the pitch remains gross under-represented.
"Nobody can ever convince me that there aren't talented Asian players out there," said Football Association (FA) equality consultant Brendon Batson at the Asian Football Awards presentation at Wembley, London. "They just need somebody to tap into them and, hopefully, they will flourish. There will be a lot of skepticism out there… but I think things are being done to, hopefully, make that progression a bit swifter."
Batson was one of three black players who starred for West Bromwich in the late 1970s, part of the initial wave of blacks to play a significant role in UK football. However, a large influx of Asian players into the sport has never ensued.
Now, the FA wants to increase the number of British Asians playing in the game – in the past, aside from the pronounced racism of many football fans, this ethnic group has also been discouraged from pursuing the game as a career by the South Asian culture's focus on education and "normal" careers. In addition, South Asians have always shown a marked preference for cricket over football.
Batson also shrugs off the notions that Asians do not have the proper muscular physique to excel at football. "There are a lot of things [about Asian players] that need to be almost demystified before we can make some progress, but progress is being made," Baston told BBC. "From talking to Asian players and people who run Asian [sports] clubs, one of the things that comes back is that parental influence has been very negative with regards to letting their youngsters participate in football. It takes a long time to get that sort of conveyor belt of talent to come through and now there seems to be a much more positive attitude from those who are influencing young Asian players and those who are involved in running Asian clubs."
According to the Football Trade Directory, the FA is preparing plans on how to raise the profile of Asians in the British game. "There are some specific targets around Asians in football. Later this year we will be publishing how we plan to move forward on this over the next two to three years," said Kevin Coleman, the FA's inclusion projects coordinator. "This will signify quite a big change over the next few years. The targets are around male and female participation, talent identification, community development centers and role models from the Asian community."
The Premier League did not even field an Asian player until April 2004, when Zesh Rehman of Pakistani descent made his debut for Fulham. "My sole purpose in trying to be a success as a professional footballer is to inspire other Asian players to follow my lead and achieve their goals." Rehman told ThePositive.com. "[But] coaches, scouts and managers need to be more open-minded."
Indeed, Benning of Walsall explained the uncertainties he had in choosing a career in football, although his parents supported his ambitions. "I had to sit with my mum and dad to decide whether I should stick with football or carry on my education," he told BBC. "I took football and it was just a relief and dream come true to get the contract with Walsall. Your parents' support is very important to progressing. My dad has been to literally every game I have played... He's been to home and away games, reserve games, everything. My mum has… even to come watch some games with my dad. She also organized food for when I trained as well."
Kam Uppal, an Asian coach, is very optimistic about the future of Asians in the game. "What we're looking at as an Asian community is that massive breakthrough straightaway," he said. But there is so much happening at grassroots level, and now, at the next level. It is slowly simmering and coming up to the top. I can speak from an academy point of view and there is so much talent. It's amazing."
© Copyright IBTimes 2023. All rights reserved.