Bernie Sanders Endorsements 2016: Spike Lee Supports Candidate Courting Black Voters In South Carolina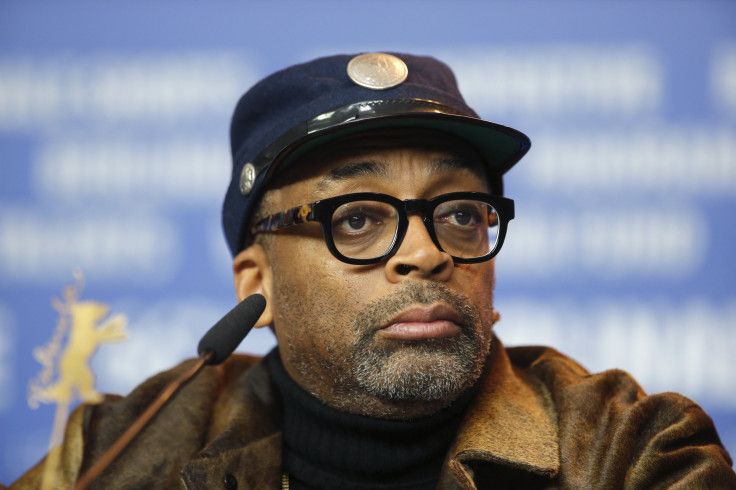 Film director and producer Spike Lee, in a new radio ad released Tuesday, is urging black voters in South Carolina to "wake up" to the idea of Bernie Sanders as the next Democratic nominee. Lee, who is African-American and was a vigorous election year supporter of President Barack Obama, endorsed the Vermont senator for his record of activism on issues of racial and socio-economic equality.
"Ninety-nine percent of Americans were affected by the Great Recession of 2008," Lee says in the radio ad set to air ahead of Saturday's Democratic primary in the Palmetto State. "Many of you affected are listening to me right now. That's why I am officially endorsing my main man Bernie Sanders. Bernie takes no money from corporations. Nada. Which means he don't owe nobody nothing. When he gets into the White House, he will do the right thing."
Sanders and former Secretary of State Hillary Clinton have been jockeying for the black vote in South Carolina because it is viewed as the first opportunity for a representative population of African-American voters to weigh in on the presidential primary process. Clinton, who has also received some high-profile African-American endorsements, led Sanders among black voters in South Carolina, 63-23 percent, according to a recent Public Policy Polling survey.
Lee lent his notoriety to Obama in 2008 when he encouraged primary voters to "do the right thing" and support the man who would make history as the first black commander-in-chief. In the Sanders ad, Lee championed Sanders' long history of standing up for African-Americans since the civil rights movement.
"Let's go to the tale of the tape," Lee says in the radio spot. "[Sanders] marched with Dr. King. [He was] arrested in Chicago for protesting segregation in Chicago's public schools. [He] fought for wealth and education equality throughout his entire career. Consistency, people. No flip flop."
Presidential Candidates | InsideGov
© Copyright IBTimes 2023. All rights reserved.
FOLLOW MORE IBT NEWS ON THE BELOW CHANNELS