Bernie Sanders Heart Procedure: Has The Democratic Candidate Had Any Other Health Issues?
Vermont Sen. Bernie Sanders' surgery Tuesday is not the first time the presidential hopeful has had to go under the knife.
Sanders' is recovering in a Las Vegas hospital Wednesday after undergoing surgery to insert two stents into a blocked artery. The surgery was a reported success and Sanders' was said to be in "good spirits," according to campaign adviser Jeff Weaver.
"He will be resting up over the next few days," Weaver wrote in a statement. "We are canceling his events and appearances until further notice, and we will continue to provide appropriate updates."
A letter released by the Sanders' campaign during the 2016 Democratic Primaries revealed that the senator has had a varied medical history.
The letter came courtesy of Dr. Brian P. Monahan, who serves as the Senate's doctor and has treated Sanders for 26 years.
"Over the years you have been treated for medical conditions including gout, mild hypercholesterolemia, diverticulitis, hypothyroidism, laryngitis secondary to esophageal reflux, lumbar strain and complete removal of superficial skin tumors," Monahan wrote in the letter. "Your past surgical history consists of repair of your left and right side inguinal hernias by laparoscopic technique, and a right true vocal cord cyst excision."
His gout diagnosis did become a point of comedy for some regarding the populist as it has previously been described as the "disease of kings."
Gout is a form of inflammatory arthritis in the feet of people with high uric acid. According to the Arthritis Foundation, It would cause episodes of severe pain, swelling, and warmth. It was also seen as a disease reflecting over-indulgence and afflicted royalty such as Henry VIII, earning it the moniker.
However, Monahan did say that Sanders was in "very good health" at the time of the letter's release. He noted that Sanders did not smoke and only partook of alcohol on occasion. It's also worth noting that up until Tuesday's surgery, Sanders had no reported history of heart problems.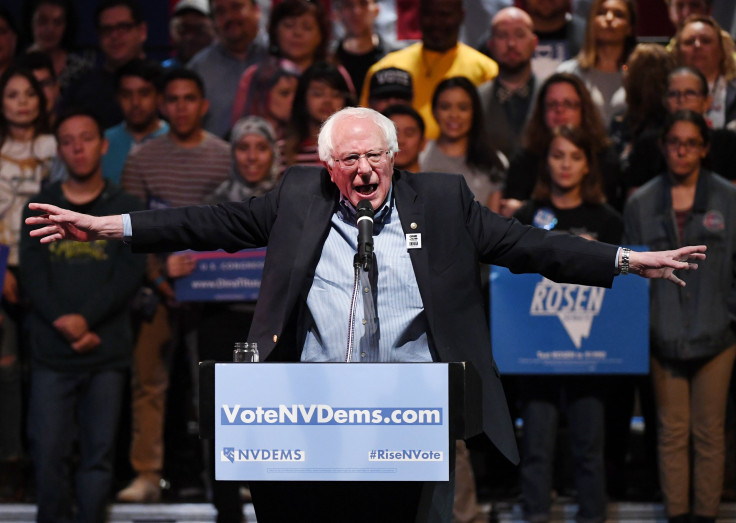 © Copyright IBTimes 2023. All rights reserved.
FOLLOW MORE IBT NEWS ON THE BELOW CHANNELS