Bernie Sanders Rally Leads To Flavor Flav Being Fired From Public Enemy
Public Enemy is now down a member after parting ways with Flavor Flav.
"Public Enemy and Public Enemy Radio will be moving forward without Flavor Flav," read a statement provided to Rolling Stone on Sunday. "We thank him for his years of service and wish him well."
The news comes after Flavor Flav, whose real name is William Jonathan Drayton Jr., sent a cease-and-desist letter to Bernie Sanders' campaign on Feb. 28, just two days before Public Enemy co-creator Chuck D performed at the U.S. presidential candidate's Los Angeles rally.
In the letter, the 60-year-old rapper accused them of "unauthorized use of his likeness, image and trademarked clock" in promoting the campaign event. The complaint also stated that while Chuck D, born Carlton Douglas Ridenhour, "is certainly free to express his political views as he sees fit," his views do not speak for Public Enemy as a whole and noted that Flavor "has not endorsed any political candidate."
"The planned performance will only be Chuck D of Public Enemy, it will not be a performance by Public Enemy," the letter read. "Those who truly know what Public Enemy stands for know what time it is. There is no Public Enemy without Flavor Flav."
However, Chuck's lawyers tell a different story.
"From a legal standpoint, Chuck could perform as Public Enemy if he ever wanted to; he is the sole owner of the Public Enemy trademark," the lawyer told Rolling Stone. "He originally drew the logo himself in the mid-80s, is also the creative visionary and the group's primary songwriter, having written Flavor's most memorable lines."
While the decision may seem a bit abrupt, Chuck explained on Twitter on Sunday that his "last straw was long ago."
"It's not about BERNIE with Flav... he don't know the difference between BarrySanders or BernieSanders he don't know either," the 59-year-old tweeted.
In a subsequent tweet, Chuck insinuated that money was the only thing important to his Public Enemy bandmate.
"If there was a $bag, Flav would've been there front & center," he wrote about Flav's refusal to appear at the Sanders rally. "He will NOT do free benefit shows. Sued me in court the 1st time I let him back in. His ambulance lawyer sued me again on Friday & so now he stays home & better find REHAB."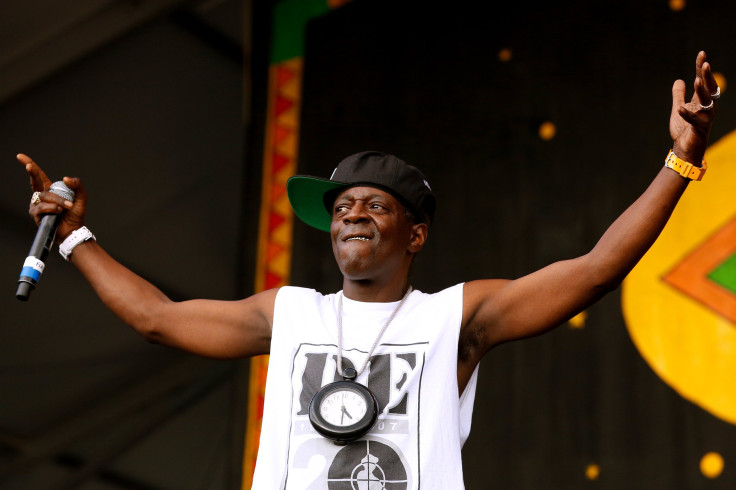 © Copyright IBTimes 2023. All rights reserved.