Bernie Sanders On Vote Recount 2016: Green Party-Led Effort 'Not A Big Deal,' Vermont Senator Says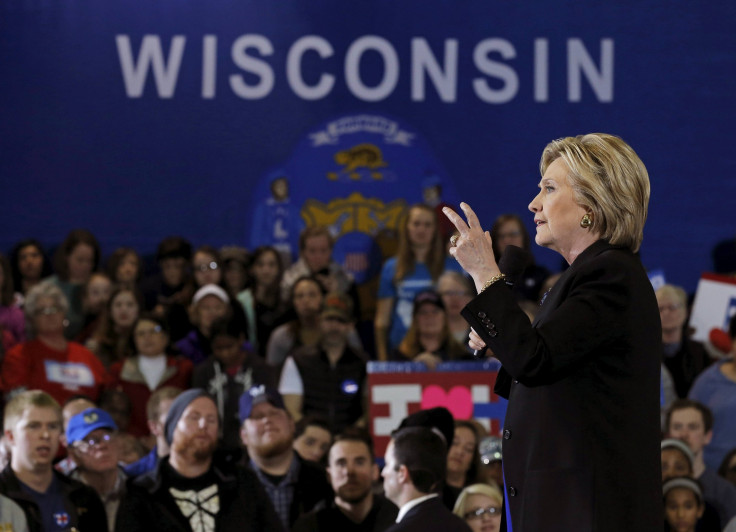 Vermont Sen. Bernie Sanders said Sunday the recount effort in three swing states, called for by Green Party presidential candidate Jill Stein, is "not a big deal." The former Democratic presidential candidate also reiterated the recount was not a Democrat-led effort.
"I trust that you know that was initiated by the Green Party, who has every right in the world to do it… It's a legal right. It's not a big deal. I don't think anybody, Secretary Clinton or anybody else, thinks there's going to be profound changes," Sanders told ABC's "This Week."
He told CNN on Sunday nobody expected significant changes at the end of the recount.
"We have recounts, probably almost every election there's a recount," he said. "No one expects there to be profound change but there's nothing wrong with going through the process."
"The Green Party has the legal right," Sanders added. "The Republicans have requested, I think the governor of North Carolina right now is thinking about doing a recount [in his race]. That's a legal right. They do it. I don't think that Hillary Clinton, who got two million more votes than Mr. Trump in the popular election, thinks that it's going to transform the election. But do people have the legal right to do it? Yeah, we do."
Jill Stein initiated the recount effort last week, saying there was the possibility of irregularities in three states — Wisconsin, Pennsylvania and Michigan. If the results in all three battleground states are overturned, Democrat Hillary Clinton will have secured enough Electoral College votes to win.
The Clinton campaign's general counsel Marc Elias said Saturday it will participate in the recount in Wisconsin.
Elias wrote on Medium: "Because we had not uncovered any actionable evidence of hacking or outside attempts to alter the voting technology, we had not planned to exercise this option ourselves, but now that a recount has been initiated in Wisconsin, we intend to participate in order to ensure the process proceeds in a manner that is fair to all sides. If Jill Stein follows through as she has promised and pursues recounts in Pennsylvania and Michigan, we will take the same approach in those states as well." ​
President-elect Donald Trump criticized the recount efforts in a series of tweets Sunday.
© Copyright IBTimes 2023. All rights reserved.