Bernie Sanders Voter Data Controversy: Supporters See DNC Punishment As Unfairly Helping Hillary Clinton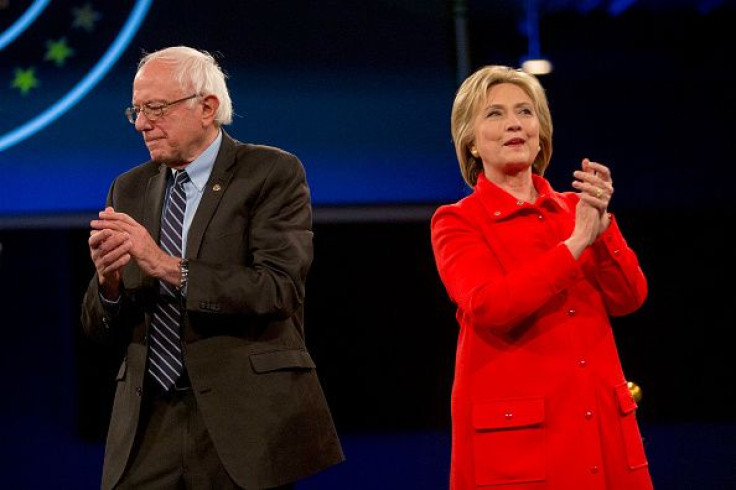 Supporters of Sen. Bernie Sanders' presidential campaign were alleging sabotage Friday by the Democratic National Committee as a data breach against rival Hillary Clinton's campaign continued to unfold. With the threat of legal action by the Sanders campaign looming one day before the next Democratic presidential debate, the DNC's decision to punish the Vermont senator for his now-former staffer's actions could further enrage his supporters, who already view the party as unfairly treating Clinton as the presumptive nominee.
The DNC discovered that Sanders' campaign had taken advantage of a software error Wednesday that allowed it to access confidential voter information gathered by Clinton's campaign. When it revoked Sanders' access to the crucial database, he hit back hard, with campaign manager Jeff Weaver confirming Friday that the staffer responsible had been fired, blaming the data breach on the vendor that handles the voter file and promising to take the DNC to federal court if it did not reverse its decision.
"The leadership of the DNC has used this incident to shut down our ability to access our own information, information which is the lifeblood of any campaign," Weaver said at a news conference in Washington. "In other words, by their action, the leadership of the Democratic National Committee is now actively attempting to undermine our campaign. This is unacceptable. Individual leaders of the DNC can support Hillary Clinton in any way they want, but they are not going to sabotage our campaign."
The database includes a master list of voters maintained by the DNC, which the party rents out to national and state campaigns. Campaign organizations add their own, proprietary information about individual supporters' voting histories, preferences and the likelihood that supporters will turn out to vote this cycle. Without this information, Sanders' on-the-ground outreach efforts, which his campaign has relied on for funding and enthusiasm, will be severely crippled.
The incident comes at a critical moment for the campaign -- one day before the last Democratic debate of 2015, and just six weeks before the first caucuses in Iowa. Sanders had been having a great week before this data scandal broke Thursday night, receiving major endorsements and reaching his goal of 2 million individual contributors.
The senator from Vermont has relied on small contributions from a large base of supporters, and it's such everyday people excited by his campaign who might be turned off by the DNC's action. The national party has already been accused of favoring Clinton, who has been the front-runner from the beginning, and other Democrats — including the third candidate, ex-Maryland Gov. Martin O'Malley — have complained that so many of the Democratic debates seemed scheduled at times when few people would watch.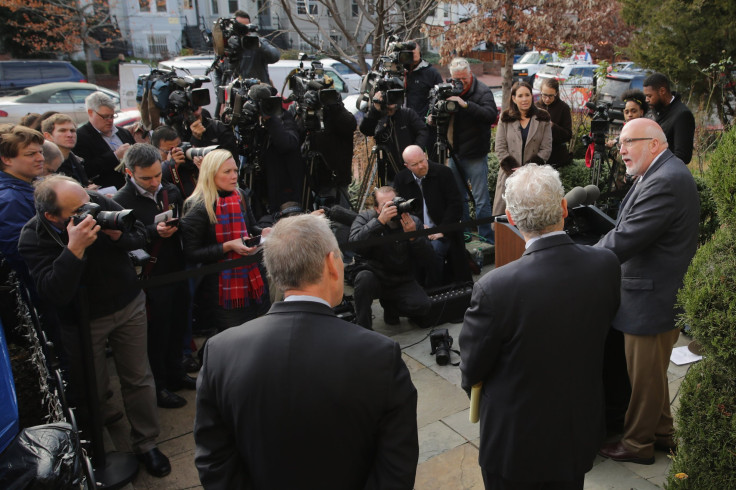 "A lot of his supporters are very angry at Hillary for acting like a presumptive nominee, they're angry at the DNC for how they scheduled the debates, and they don't feel like the process is being done fairly," Iowa State University political science professor David Andersen said of the Sanders camp. "Some of these strong liberal voters are going to be angry and might not want to turn out for Hillary if she becomes the nominee, so this could really hurt the party more in the end."
The Sanders campaign said Friday it was in communication with the DNC and working to resolve the situation, which it called an "overreaction." But DNC Chair Debbie Wasserman Schultz defended her decision Friday, saying that suspending Sanders' access was the only way to ensure the voter database was properly secured.
"Sanders campaign not only viewed the Clinton campaign's proprietary data, but from what we're being told, downloaded it, exported it and downloaded it. We have a variety of back-and-forth," the Florida congresswoman told MSNBC.
Several news organizations reported Friday that a series of documents from the database company showed that four individuals spent about 40 minutes searching the Clinton data. Those searches suggested that Sanders team would have seen confidential lists of likely Clinton supporters in more than 10 early voting states, as well as lists of Sanders supporters, NBC News reported.
The data was saved to personal folders, according to NBC. But when asked about the issue Friday, Weaver told reporters the Sanders campaign did not download any of the data during the breach. "No data that I'm aware of was exported in a way that could be used by anybody," he said. "We will certainly not use anybody else's data or retain anybody else's data."
Democratic organizers in Iowa and New Hampshire said Friday that losing access to the voter data, which campaigns use for everything from phone banks to canvassing to getting voters to the polls, would be a significant loss for Sanders. Emily Jacobs, chairwoman of the Coos County Democratic Party in New Hampshire, said she thought the DNC's decision would hurt both Sanders and the party itself.
"It will affect the party in the end. The Sanders camp is actually reaching out to a lot of independents and conservatives. People who have never voted before are coming out and supporting Sanders," she said.
Jacobs said she has seen a vicious atmosphere between the Clinton and Sanders camps in her state, and this development will not help. "It's brutal. It's a battle zone," she added.
Polling for 2016 Democratic presidential candidates | InsideGov
Several national liberal groups jumped into the ring Friday in support of Sanders, criticizing the DNC for removing his access to the voter data. By late afternoon, a petition on MoveOn.org had more than 100,000 signatures demanding that Wasserman Schultz restore Sanders' access to the voter file.
"Given that it is the DNC's responsibility to secure the voter data file, the DNC has failed in this regard, and punishing the Sanders campaign when no evidence of malicious action has been presented, is unnecessary and misguided," said Milan de Vries, MoveOn's director of analytics, in a statement handed out at the Sanders campaign press conference. "The DNC should immediately audit its vendor to ensure compliance. In the meantime, as it investigates the situation, it should restore full access to the Sanders campaign."
As the DNC continued to investigate the situation Friday, it remained unclear how long the Sanders campaign would be without access to its voter information. Clinton's press secretary, Brian Fallon, encouraged Sanders and the DNC to wrap up the situation quickly.
"We were informed that our proprietary data was breached by Sanders campaign staff in 25 searches by four different accounts and that this data was saved into the Sanders' campaign account," he said in a statement, as Reuters reported. "We are asking that the Sanders campaign and the DNC work expeditiously to ensure that our data is not in the Sanders campaign's account and that the Sanders campaign only have access to their own data."
"I think we need to stay strong, especially in New Hampshire, where our primaries are coming up very soon," said Jacobs, the New Hampshire Democratic organizer, who added that she is not endorsing anyone until after the primary season. "I think it will get resolved, but I think it shouldn't have happened."
FOR FREE to continue reading
✔️ Unlock the full content of International Business Times UK for free
offer available for a limited time only
✔️ Easily manage your Newsletters subscriptions and save your favourite articles
✔️ No payment method required
Already have an account?
Log in
© Copyright IBTimes 2023. All rights reserved.