Best Buy Black Friday Bonanza: Top Black Friday Deals On Smartphones
This article uses affiliate links, which means if you purchase products through these links, we may earn a commission. Click here to see our
T&C
. For licensing please click
here
.
If you've been eyeing up that shiny new flagship, then waiting for this year's Black Friday sales might be your best course of action, which, might just get that new phone into your pockets without burning a hole through them. This year, you should be extra excited because those much-awaited iPhone 12 deals are now officially here. Now we've got both new the top Samsung and Apple devices to choose from, and the potential price drops on those older models will totally make anyone feel like a kid in a candy shop this Black Friday.
So if you're planning on upgrading this holiday, come along as we comb Best Buy's Black Friday sale on the latest flagships. We'll make sure to update these links so you get the absolute best deals in the day leading up to Black Friday.
Samsung Galaxy Note 20 Ultra 5G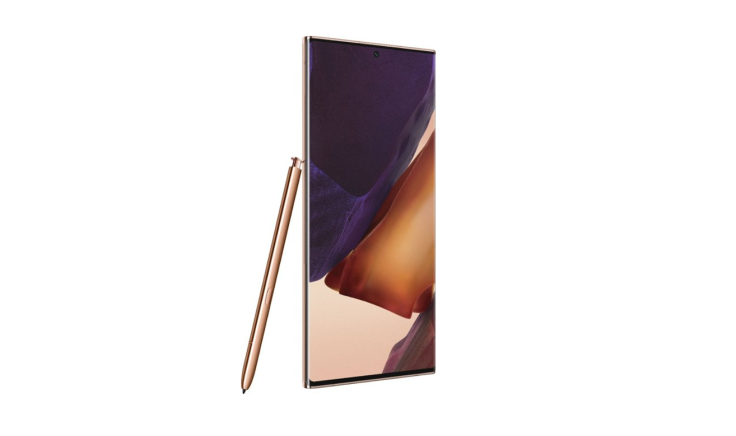 The Taiwanese giant Samsung has given us its most elegant looking phone this year with the Galaxy Note 20 Ultra. The squared-off straight edges combined with the refined Mystic Bronze color give this handset a "CEO sitting in his penthouse/top-floor office" vibe. And the 5G version of the Note 20 Ultra is a welcome addition to future-proofing so your Note 20 Ultra doesn't become an outdated slab of glass and metal 2 years into its life cycle.
The Galaxy Note 20 Ultra comes packing with a huge 6.9-inch display with a buttery smooth 120Hz refresh rate which makes navigating through the UI and general usage feel very snappy, a sharp 108MP camera with laser autofocus and a more responsive S Pen with a blazingly short 9ms response rate.
This year's BestBuy deal also gives you the option to trade in your old smartphones via AT&T which opens up to $700 in savings.
Apple iPhone 12 5G - 64GB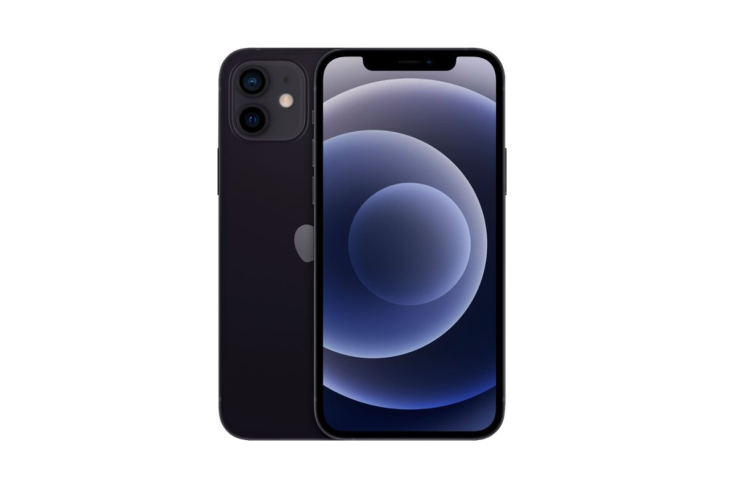 This year's iPhone 12 lineup adopts a new design language, and that's probably the reason why Apple skipped their S moniker, which was due this year. Honestly, the design is not exactly new. Apple seems to have paid homage to the timeless designs of the iPhone 4 and 5, arguably the phones which cemented the iPhone as a true flagship offering.
Aside from the pseudo-new design, this year, Apple has finally put a long-awaited OLED display on the standard iPhone, and boy does it make a difference. Now you're getting the inky blacks, rich colors and superior contrast that we've become accustomed to on every other high-end smartphone. It's finally time that Apple saw sense and gave the people what they wanted.
Samsung Galaxy S20+ 5G Enabled - 128GB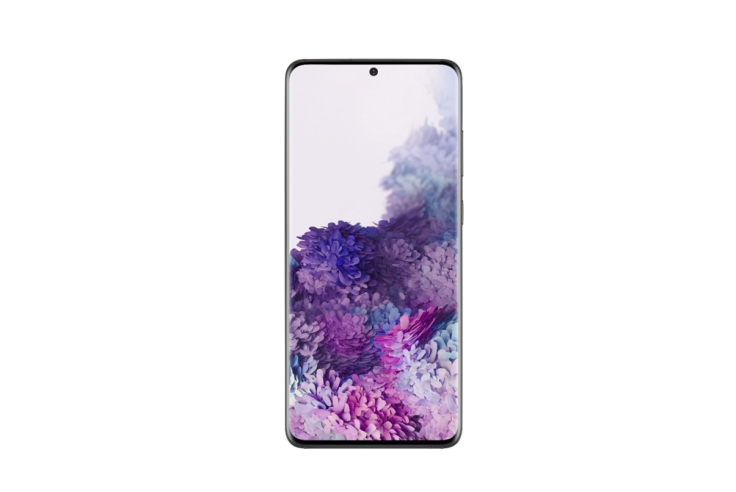 If you're a serious power user, you're probably familiar with Samsung's Galaxy S phones; specifically, the top-of-the-line + variants. This year, the Galaxy S20 line comes in three flavors, and the S20+ seems to be the sweet spot for most people.
If you can think of a spec that tops the charts, the Galaxy S20+ has it. It's powered by the Qualcomm Snapdragon 865 paired with 12GB of RAM. And yeah, it's fast. VERY fast. Gaming, multitasking, and scrolling through pages is a breeze. Samsung's latest One UI update, while not being the most lightweight Android skin, offers plenty of functionality and just enough visual tweaks to differentiate itself from stock Android.
Again, eligible AT&T purchases qualify for you to up to a $700 trade-in deal.
Google Pixel 5 5G - 128GB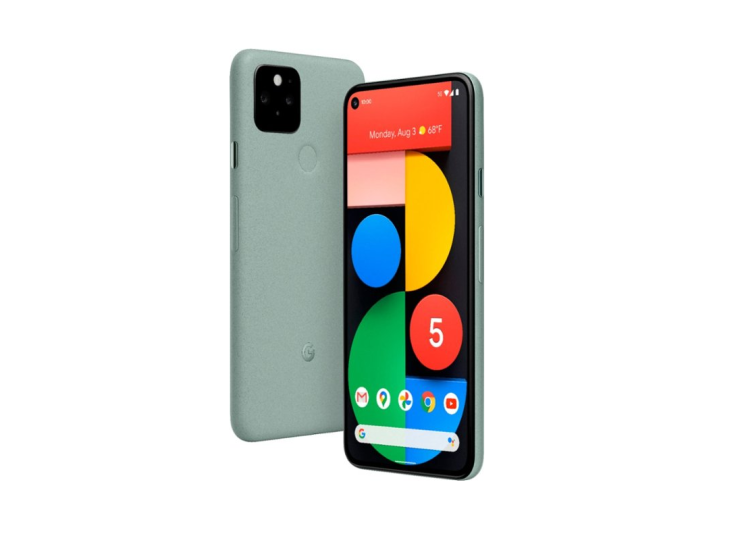 Google's Pixel 5 was announced back in September at Google's Launch Night In event. This is Google's top-end phone of 2020 and it's a great option if you want:
A more affordable 5G phone with some flagship-level build quality and software;
a great "Pixel quality" camera experience;
a smaller form factor for easy one-handed use and of course;
priority in receiving the latest and greatest Android updates.
The aluminum frame, amazing photo quality, and long battery life keep this phone firmly in flagship territory and the Pixel 5 should definitely be on your holiday shortlist for smartphones if it's not there already.
Samsung Galaxy S20 FE 5G - 128GB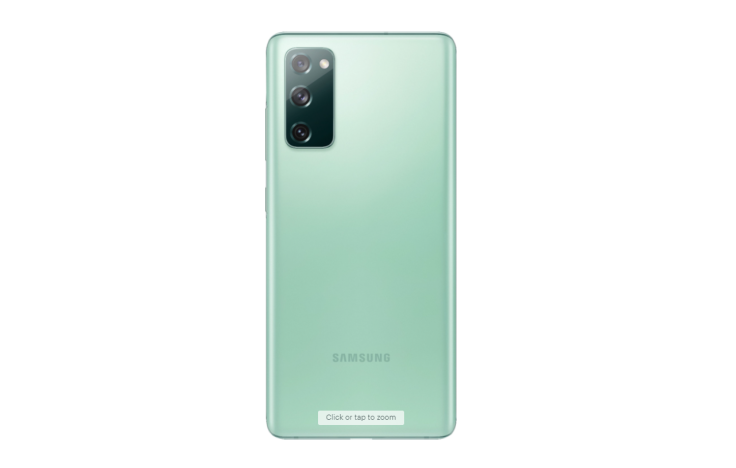 Samsung wants people to feel like they're listening, and it seems like they are. The Samsung Galaxy S20 FE takes all the best things about the flagships and brings them down to a lower price.
Placed in between the S20 and S20+ in terms of screen size, the Fan Edition packs a 6.5-inch Super AMOLED display. This means ultra-vibrant colors, deep blacks and amazing contrast ratios. The cherry on top is the 120Hz refresh rate which makes going through the UI a treat to behold. Once you experience what it feels like to use a 120Hz phone, you'll never want to go back to 60Hz ever again. It makes all the difference in making the phone feel faster than it actually is, not to say that the S20 FE is slow, because it's not. It's powered by a Snapdragon 865 which gives it plenty of grunt.
FOLLOW MORE IBT NEWS ON THE BELOW CHANNELS