The Best Election Night Drinking Games 2012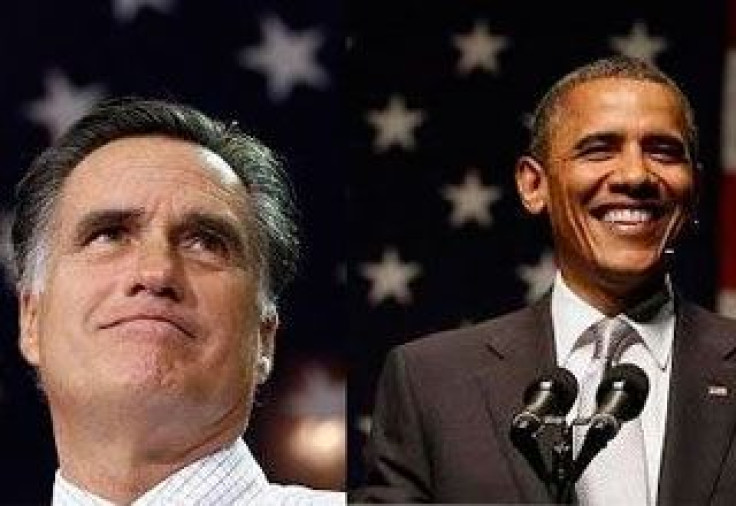 With many polls showing Barack Obama and Mitt Romney locked in a dead heat, Tuesday's presidential election is gearing up to be one of the closest races in history. That means regardless of which candidate emerges victorious, about 50 percent of the country is going to be upset about it.
But even if your candidate doesn't win on Tuesday, at least you don't have to go to bed sober. The Internet is awash this season with a host of election night drinking games to keep you occupied and entertained as Wolf Blitzer and the gang ogle the election map.
IBTimes culled together some of the best games on the Web. Whether your state goes red or blue on Tuesday, you can celebrate election night the American way -- drinking responsibly, of course.
From the funny folks who have been getting you toasty since the primaries comes one last game before American voters make their final decision. The rules are simple: Whether watching election coverage on CNN, MSNBC or even (God forbid) Fox News, participants must take a drink any time someone on screen says one of the duly chosen buzzwords. And since one of those buzzwords is "Ohio," you know the organizers are serious when they caution that this is a high-scoring game. Other words include "Reagan," "Youth Vote" and any of the names of the third-party candidates. Full Game.
Leave it to the editorial staff of George Washington University's student newspaper to come up with one of the most cerebral drinking game of the season. The paper's "Bar Bro" column has crafted a drinking game that includes instructions such as "Drink if someone manipulates a giant touch-screen map." Ohio plays a factor in this game as well: According to "Bar Bro," it's "the only state that matters." Who knew? Full Game.
Political Fiber
If the idea of following someone else's rules turns your stomach, the folks at Political Fiber have posted "a guide to creating your own election night drinking game." (Listen up, Libertarians.) According to the website, "You'll need to make Jell-O shots in three colors: red, blue and purple." Then you're assigned a color, and you drink every time a state goes red or blue. Purple is a tossup. The game also includes a list of optional rules for serious politicos and drinkers alike. Full Game.
Over at the Sioux City (Iowa) Journal's Weekender section, staffers have come up with what they're calling "The Hugely Complicated Official Election Night Drinking Game." The name is really a sarcastic way of saying that the game is ridiculously simple. (It's a drinking game, folks.) The list of buzzwords is a lot more fleshed out than most and reads like a kind of "Best Of" from the 2012 campaign, including "Big Bird," "Romnesia" and "Binder." Ohio makes this list not once but three times. Heck, maybe it really is the only state that matters. Full Game.
© Copyright IBTimes 2023. All rights reserved.
FOLLOW MORE IBT NEWS ON THE BELOW CHANNELS