Creating a smarter home doesn't require ripping your walls open or burning through your savings. Modern smart devices make home automation a virtual breeze. Want your lights to go on every night at 5 PM and turn off at 12 AM? No problem. Do you need a snazzy robot to sweep your floors? We've got you covered. We've got the best smart home Prime Day deals ready for you!
1. Denon 2020 Model Home 150 Wireless Speaker
If you're the type who wants to rock out in your home, then the Denon 2020 Model Home 150 Wireless Speaker might be your tempo. The dynamic drivers have been upgraded to reproduce accurate sound with clear highs and deep lows. Get immersed with your favorite music because you can pair this speaker to any Echo device with Alexa voice controls.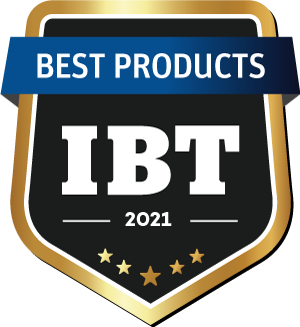 If you purchase other Denon products, you can even group them however you want to play different media in different rooms. Pretty neat!
2. TP-Link Kasa Smart LED Strip Lights
TP-Link's Kasa Smart LED Strip Lights are the perfect companion for you young people who want to have a rave in their apartment. These Kasa light strips feature advanced animated lighting effects, with a dozen of effects to choose from, for a unique lighting experience. And with the full RGB spectrum, you'll have no trouble finding the lighting that you want. You can set the mood for any occasion.
You can also use simple voice commands to control your Kasa smart light strip with Alexa or Google Assistant. No more clap on and clap off for you! It's amazing what technology can do these days.
3. Kasa Smart Light Bulb
If you want a more traditional but still RGB-capable lighting solution, then TP-Link's Kasa Smart Light Bulb is the one for you. These bulbs can serve as a gentle reminder of when your kids need to sleep because you can schedule them to dim and brighten at specific times. They can even be controlled through your Google Assistant or Amazon Alexa.
4. Sengled Smart Light Bulbs
While traditional smart bulbs can do the job, color-changing bulbs like the Sengled Smart Light Bulbs can change their color temperature depending on what you need or what time of the day it is. If you're someone who works from their home and need a warmer light, this lightbulb can serve that purpose without you having to buy a separate lamp.
5. Midea U Inverter Window Air Conditioner
Air conditioners have been starting to appear in the smart home scene and we definitely appreciate it. The Midea U Inverter Window Air Conditioner definitely brings a lot to the table. With its advanced DC Inverter technology, this unit achieves over 35% energy savings compared to other traditional units, and it's the first window AC to obtain the ENERGY STAR Most Efficient 2020 Certification, hooray for energy efficiency!
It can also connect to Wi-Fi so you can control it to turn on a few minutes before you get home. You can control it either through the app available for download for both iOS and Android or through voice commands via Google Assistant and Alexa.
6. Zmodo Outdoor 1080p Wireless Security Cameras
The Zmodo Outdoor 1080p Wireless Security Cameras are professional-grade, weatherproof cameras with a supported temperature range from -10℃ to 50℃, so that they can be placed both indoors and outdoors. You can protect every inch of your home through every season in rain or shine. These are also Alexa compatible. You can control the cameras with your voice by saying, "Alexa, show me the front door" and view a live stream from your designated front door camera.
7. Tenda Wi-Fi Dual-Band Range Extender
Don't you just hate it when your Wi-Fi doesn't reach every place in your home? Us, too! That's why the Tenda Wi-Fi Dual-Band Range Extender was an absolute life-saver. The larger Wi-Fi coverage covers more than 120 square meters, expanding the Wi-Fi coverage to cover all the rooms in my home. It only needs 3 steps to connect successfully. All your smart appliances can now be fully interconnected.
8. Kasa Smart Plug by TP-Link, Smart Home WiFi Outlet
The Kasa Smart Plug by TP-Link, Smart Home WiFi Outlet lets you enjoy the hands-free convenience of controlling any home electronic appliances with your voice via Amazon Alexa or Google Assistant. Easily turn your smart home devices on and off from anywhere with your smartphone using the Kasa app, whether you are at home, in the office, or on vacation.
9. Shark ION Robot Vacuum
You've heard of Roombas, but have you ever witnessed a smart Roomba in action? The Shark ION Robot Vacuum senses ledges and stairs, avoids damaging furniture and walls, and maneuvers around potential situations where it might get stuck. The ION learns and understands your home. The SharkClean app lets you start and stop cleaning and schedule your robot to clean whenever you want and you can use voice controls using Alexa or Google Assistant to control the cleaning.
It's exciting to see the sheer amount of consumer interest generated by smart home technology. It means the world's biggest tech companies and innovators have entered a race to outdo one another. That means bigger, better smart home tech is constantly being developed to match our digital needs and the industry is on a tremendous upward trajectory.
Take advantage of this year's Amazon Prime Day to take home your very own smart home essentials so you can make your some smarter and safer.
International Business Times offers links to items to help our readers find interesting products. When you buy through links on our site, we may earn an affiliate commission. Here are our
T&C
.