Best Solar-Powered Generator 2022: GRECELL Portable Power Station 1000W
* This is a contributed article. The IBTimes news staff was not involved in the creation of this article and this content does not necessarily represent the views of IBTimes. When you buy through links on our site, we may earn an affiliate commission. Here are our
T&C
. For licensing please
click
here.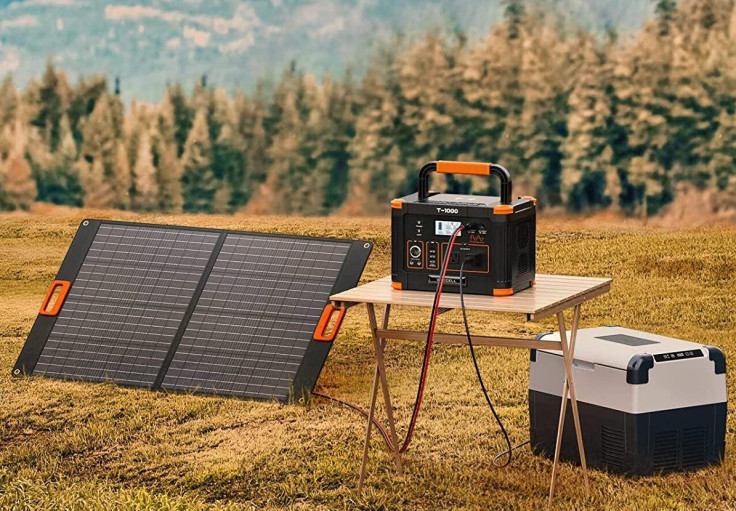 A strong wind from a storm hits, and the power immediately goes out – bet you wish you had a generator. You're out camping, and your electronic devices are running low on batteries – a generator would surely come in handy right now. Or maybe you're trying to live off-grid but still need to work on the go – yet another solid case for a generator.
Whatever your problem may be, a few things in today's tech-driven world are as useful as a source of power; one that's renewable and reliable, and this is where portable solar generators come into the picture.
Far from the noisy, heavy, and smelly diesel generators of the past, today's portable solar-powered generators give you reliable access to energy anytime, anywhere. It's like a supersized version of the power bank but capable of powering most of the comforts of home.
But with so many portable solar-powered generators on the market, it can be tricky to pick which one will best fit your budget and needs.
In that case, we recommend giving the GRECELL Portable Power Station 1000W a look, and here's why.
Portable Power Station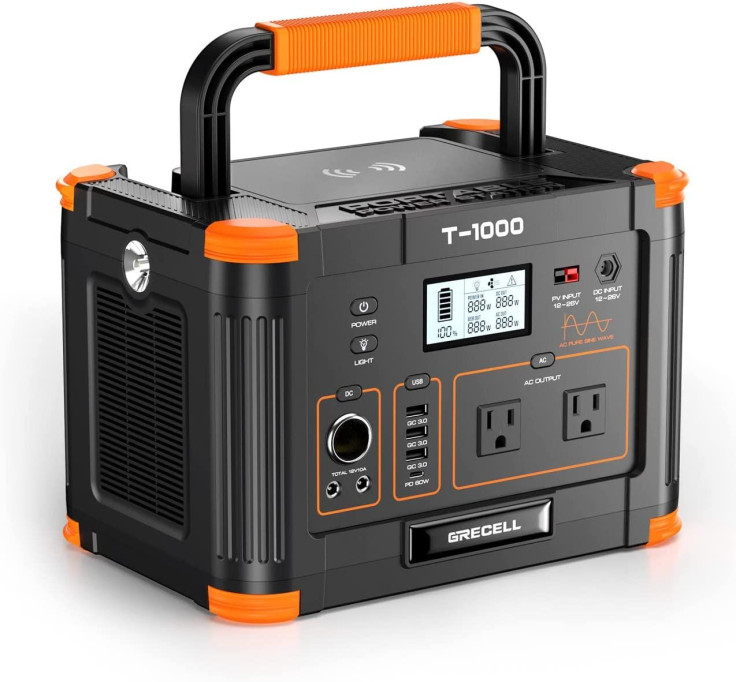 Over the past year, solar generators have exploded onto the market for mobile and off-grid electrification equipment. But not every solar generator is up to par, and it can be tricky to weed out which ones are worth considering.
To help you, we did the research to come up with a recommendation: the GRECELL Portable Power Station 1000W — thanks to its outstanding portability, high-store capacity, and GRECELL's famous durability, all for an affordable price point.
But you can't just judge a book (or, in this case, a solar generator) by its looks. So what exactly does this generator offer inside? Let's have a look at its most notable features!
Best Features
1. Massive Capacity, Lightweight Presentation
When it comes to solar-powered generators, it's worth noting that a generator's size doesn't automatically make it capable of storing tons of power. What's more, portable-sized ones often come with disappointingly limited capacities.
Fortunately, this isn't the case for the GRECELL Portable Power Station 1000W. An energy beast through and through, this portable power station is equipped with high-quality lithium batteries that offer 999 watts per hour. Despite that, the power station is lightweight at 17lbs., making it easy to carry around even outdoors.
2. Upgraded Battery Management System
All of that capable power will be just for naught if it ends up wrecking your devices, which is why this power station employs an upgraded battery management system. Not only will the power station automatically stop charging any device when it's full, it will also offer short-circuit and power-surge protection for electronics that constantly need electricity, like a television, mini-refrigerator, lights, electric fans, and the like.
The same battery management system comes into play when charging the generator with solar power, ensuring none of the circuits get fried. What's more, it's designed to keep itself from overheating with its silent built-in dual cooling fans.
3. USB-C PD 60W, USB-A QC 18W
Fast charging? No worries! The generator has 2 AC outputs, 1 USB-C PD 60W output, 3 USB-A QC 3.0 18W outputs, and 2 DC outputs. Whatever device may need powering, the GRECELL Portable Power Station has your back.
Charging for USB-C input devices can also refuel twice as fast, while all USB-A ports feature quick charge 3.0, giving you higher efficiency for all your devices at a moment's notice.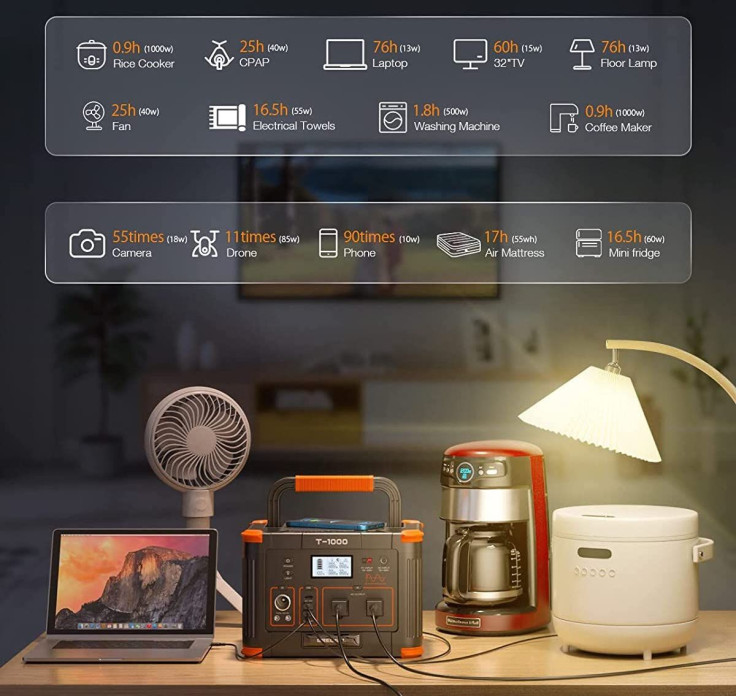 4. Powers Up to 10 Devices Simultaneously
This portable power station is capable of charging up to 10 devices all at once, as long as all of the combined electronics don't exceed the 1000W power limit. That's more than enough to charge phones and power banks while powering a television set, a fan, lights, and even a mini-fridge. Each switch can also control the output of each module, so you are assured that your devices are only getting the power they need.
This makes it perfect whether you're using it as a backup power supply at home whenever there's a sudden blackout, or if you're out on the road but still want to carry the comforts of home with you.
5. 3 Ways to Recharge, Built-in MPPT Controller
The GRECELL Portable Power Station can be charged in three ways: an AC outlet at home, a car outlet when driving on the road, or a solar panel when camping in the woods.
Through the use of its built-in MPPT (Maximum Power Point Tracking Control), the power station extracts the maximum amount of energy from a solar panel, making it easier to fill up the battery.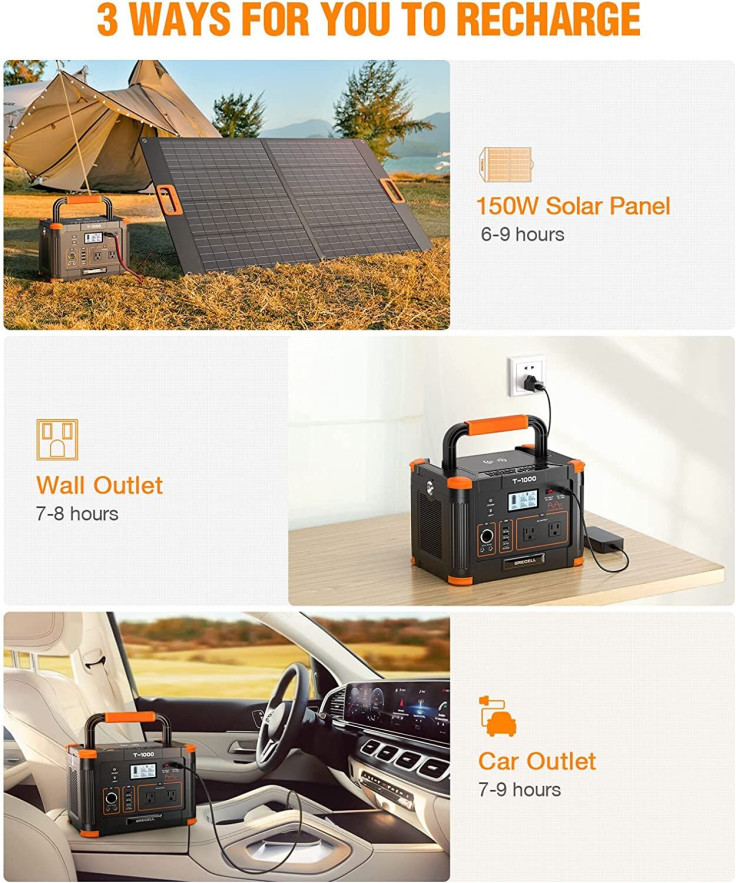 Pricing
As for pricing, the GRECELL Portable Power Station is priced at an affordable $499.99 with the coupon.
$400 coupon code: GRECELL1000
On top of that, it also comes with a bevy of charging cables, a store bag, 24/7 customer service for all your queries, and a 2-year warranty to give you extra peace of mind.
Final Thoughts
Portable, flexible, and affordable, the GRECELL Portable Power Station 1000W is easily one of the best solar-powered generators you can get today.
On top of its lightweight build that won't weigh you down, the generator features tons of outputs for different devices, making it perfect for different functions and bringing power off the grid.
Click here to get your own GRECELL Portable Power Station 1000W on Amazon with $400 Coupon.
NOTE: This article is a contribution and do not necessarily represent the views of IBTimes.
FOLLOW MORE IBT NEWS ON THE BELOW CHANNELS