With BestBuy's Black Friday sale, you don't have to wait until Nov. 27 to grab great PC gaming deals, as there are some awesome bargains on some awesome PC peripherals and components. This year, it could take on a whole different dimension anyway thanks to one major factor -- stock availability. The new cutting-edge hardware from AMD and Nvidia has basically been sold out ever since their release dates, but don't assume that there will be no deals popping up here and there.
We're dividing this list into 2 sections: gaming components and gaming peripherals. This way, you can get to what you're looking for right away. These deals are perfect no matter if you're building a new rig, upgrading your existing one, or wanting to replace your peripherals so stay tuned for part 2 of our list where we'll list down the best gaming peripherals to adorn your shiny, RGB-laden battle station.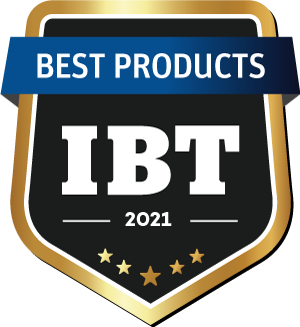 The Ryzen 7 3700X is plenty powerful. Photo: BestBuy
Boost the speed of your desktop computer with the Ryzen 7 3700X 8-core processor. Although it's a few generations old, the 4.4GHz Max Boost speed and the 32MB L3 cache are still capable of dishing out tons of performance. The Ryzen 7 3700X has a wraith prism with an RGB LED cooling system, which provides plenty of cooling no matter how long you game.
850 watts of pure gaming power. Photo: BestBuy
The 850W Corsair RMx power supply lets you build an efficient and high-performance gaming computer. Its industrial-grade Japanese capacitors ensure solid power delivery, and it's fully modular for flexible configuration. You can also set this power supply on zero fan mode for ultra-quiet operation during low and medium loads.
Builders who put a premium on aesthetics often face a tough choice between the best-looking and best-performance parts. Corsair brings a bit of both in its Vengeance RGB DDR4-3200 kit. providing four 8GB DIMMs (32GB total) at CAS 16 timings for a price that's reasonably economical given recent market trends. And this kit isn't all about looks; it has the goods to back up that flashy RGB.
This case is the perfect size for any build. Photo: BestBuy
The CORSAIR 4000D AIRFLOW is a distinctive, high-airflow optimized mid-tower ATX case with easy cable management and exceptional cooling. The steel front panel offers optimal airflow to your components, accompanied by two included 120mm AirGuide fans that enhance cooling. CORSAIR's RapidRoute design makes it effortless to route major cables through a single channel. This form factor is the sweet spot for size and thermal capacity.
These fans keep your rig running cool while looking sleek. Photo: BestBuy
If your PC is running a little hot under the hood, then maybe it' time for an upgrade. The CORSAIR LL Series 120mm fans have 16 independent RGB LEDs that allow them to match your build's aesthetics perfectly. And the custom-engineered fan blades keep the heat down while keeping noise to a minimum. This CORSAIR LED fan set's speed and lighting controls ensure full command of your rig's cooling performance and style.
Be sure to check back often as we update this page every single day. Also, see our other dedicated lists that cover BestBuy's Black Friday deals including deals on smartphones, wireless earbuds, wireless headphones, PC monitors, laptops, and more!
International Business Times offers links to items to help our readers find interesting products. When you buy through links on our site, we may earn an affiliate commission. Here are our
T&C
.