Bethenny Frankel Shows Off Toned Body In Bikini; But Is She Headed For Divorce Despite The Smiles? [PHOTOS]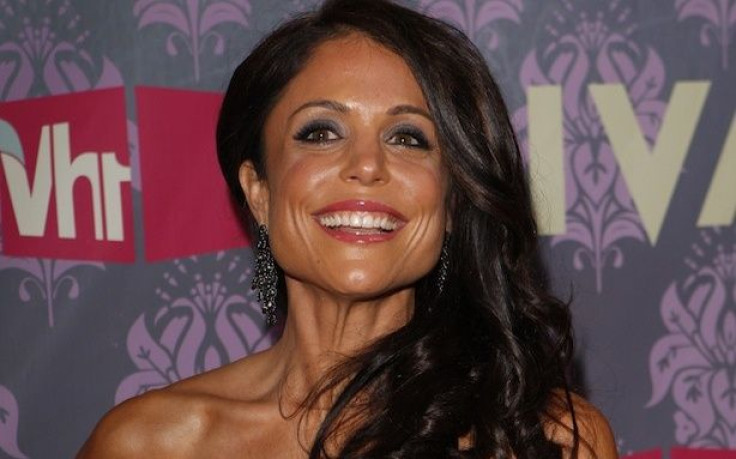 Bethenny Frankel wowed the tabloids when she was photographed in a bikini holding her young daughter.
The "Bethenny Ever After" star was catching some rays by the pool when she showed off her 42-year-old stunning beach bod for the "girls only" trip.
Most of the photos show Frankel holding her 2-year-old daughter Bryn while they were in Miami on Sunday, TV Guide reported.
[Click here to see a picture of Frankel and Bryn in their bathing suits while in Miami.]
The two enjoyed the South Florida weather over the holiday weekend, where the Skinnygirl founder donned a white, crocheted two-piece by Vitamin A and little fashionista-in-training Bryn wore a pink and white ruffled top with matching bottoms, Us Weekly wrote.
"Bryn sang the whole abc song on the plane and the entire cabin clapped and cheered afterwards. Like a movie! Made me smile!" the reality star tweeted when she was on her way to Miami on Friday.
Frankel continued to share her mother-daughter bonding time on Twitter throughout their vacation.
"With my high school girlfriends & Bryn having the best girl time. In bed eating snacks & watching tv. No boys allowed!" Frankel shared Saturday night.
Frankel has been taking breaks for plenty of "girl time" ever since revealing that she and husband Jason Hoppy spent the summer apart from each other.
Rumors had swirling that the two were headed for divorce, but Frankel vehemently denied it.
Frankel told In Touch in September about a summer spent with Bryn, essentially without Hoppy:
"Bryn and I spent the last six weeks in the Hamptons playing on the beach. We just had a magical, amazing summer. Jason was in the city working, and it was nice. He came on the weekends. It was good for her that we got to do outdoor activities. It was good for me, because I was ready to crack."
Could all of these vacations with her friends and baby just be a way for to get away from Hoppy?
© Copyright IBTimes 2023. All rights reserved.