Bethenny Frankel Wants To Return To 'Real Housewives' For Season 7 Of 'RHONY,' Says Report, But Is Jill Zarin Stopping Her Comeback?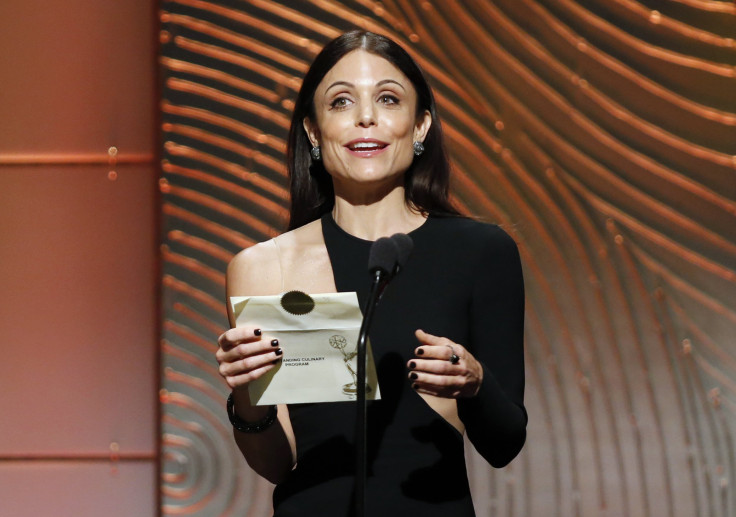 Bethenny Frankel is considering returning to her "Real Housewives" roots. The former "RHONY" star is close to signing a deal with Bravo to star in Season 7 of "The Real Housewives of New York City," Radar Online reports. Unfortunately for fans of the fast-talking Skinnygirl businesswoman and former talk-show host, Frankel's return to the franchise may be in jeopardy if her former best friend and co-star, Jill Zarin, also returns.
According to Radar Online, Frankel, 43, has yet to sign a deal with Bravo because Zarin may be involved in the new season. "She is refusing to come back if arch-enemy Jill Zarin returns," an insider said. "For Bethenny to return to the show, she wants to move forward. Having Jill come back would just create more false drama in an attempt to recreate the past."
The two women became fast friends after starring on the program's premiere season in 2008. But after three years on-air, their friendship became strained during Season 3 reportedly because of Frankel's engagement to her now-estranged husband, Jason Hoppy. Despite several attempts to repair their fractured relationship on the series, the two women eventually parted ways with the program. Frankel left in 2010 to film her spinoff called "Bethenny Getting Married?" And Zarin was let go by the network ahead of Season 5 in 2011.
Contrary to Frankel's reported disinterest in sharing screen time with Zarin, insiders say the two women have been cordial to each other off-screen in recent months. "It's not that Bethenny has any hatred towards Jill, it's simply she has moved on from all of that," a source said. "Bethenny has run in to Jill and her husband, Bobby, recently and the two have exchanged pleasantries."
While "RHONY" fans already buzzing about Frankel's possible return, Bravo executives are reportedly uninterested in caving into the former housewife's demands. "They don't want to rule out anyone ever returning to the show. Bravo knows Bethenny and Jill reunion would be ratings gold," a source said.
Frankel's return may still be up in the air, but that hasn't stopped the current cast of "RHONY" from gossiping about her possible return. Sonja Morgan said she's excited about the prospect of welcoming Frankel back. "It would be a breath of fresh air and I could use a good sense of humor in the bunch," Morgan, 50, told Radar Online on Friday. "We always have fun together. She's a good egg and doesn't take herself so seriously."
Frankel discussed her possible return to the series with SiriuxXM Radio Host Jenny Hut on Oct. 1. "I haven't signed anything," she said, according to People magazine. "I have a great relationship with Andy Cohen and the housewives, and they've asked me to come back for years."
With Frankel's possible return also comes the loss of some long-standing "Real Housewives" stars. Last month, Us Weekly reported that Ramona Singer had been demoted by the network to a guest star. And Aviva Drescher, best known for tossing her prosthetic leg at the ladies during the Season 6 finale, has since been let go by the network. Morgan, Heather Thomson, Kristen Taekman and Carole Radziwill will reportedly return for Season 7 as regulars.
© Copyright IBTimes 2023. All rights reserved.