'Better Call Saul' Season 5: Best One Yet, Bob Odenkirk Teases
Bob Odenkirk teased some details about "Better Call Saul" Season 5 recently. The actor is not allowed reveal any spoilers, but he assured the fans that this is going to be the best one yet from the show.
Filming is still ongoing for the next season of the popular "Breaking Bad" spin-off. Odenkirk, who is reprising his role as Jimmy, talked about the show when he recently stopped by "Jimmy Kimmel Live."
Odenkirk walked in with a trophy that he said was for practice before he wins an Emmy. The actor explained that he has played Jimmy four times and has given a 110 percent on the show, which is why he has to win. On a more serious note, the actor talked about the progress of the production and what the fans can expect.
Filming is almost finished. Odenkrik said that they are "almost at the end" of the filming. The actor promised the fans that "Better Call Saul" Season 5 is the best one ever.
Comparing the spin-off to the main series, Odenkrik pointed out that "Breaking Bad" starts to build slowly and then it starts to explode. "Better Call Saul" is apparently on a similar path, and right now the "wheels are coming off."
Odenkrik is "eager" to share more details about what happens next, but he is not allowed to say anything yet. The actor couldn't even say of the show will begin to start connecting to the main "Breaking Bad" series, which has been happening for a while now.
In a previous interview with The Hollywood Reporter, showrunner Peter Gould teased that as they stepped into Season 5 they started to get an idea about how the show was going to end. According to the producer, the end is "not incredibly far away."
Jimmy was previously seen changing his name to Saul Goodman. In an interview with The Wrap, Odenkirk teased that more than this his character is yet to make a choice that is going to be life altering. It remains to be seen if that choice is made when the show returns next year.
"Better Call Saul" Season 5 is set to air sometime next year. The producers are yet to announce an exact release date.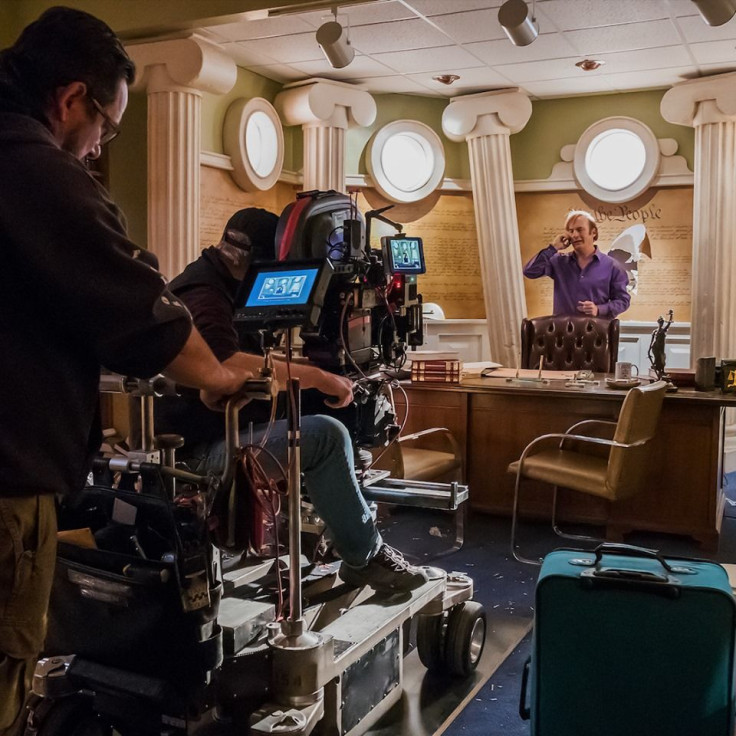 © Copyright IBTimes 2023. All rights reserved.