'Beuverie Express': Why France Just Created A French Phrase For 'Binge Drinking'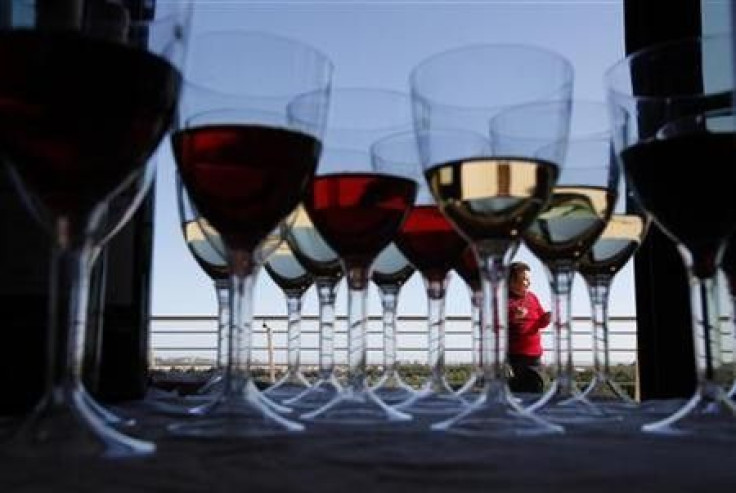 The French are extremely guarded when it comes to muddling up their language with too many foreign words and phrases, so when they could find no equivalent for "binge drinking," they simply came up with one: "beuverie express." Quite literally, the new term translates to "fast drinking."
The General Commission of Terminology and Neology is France's government body charged with promoting the French language and protecting the lexicon from an onslaught of foreign words. The commission announced its official declaration on binge-drinking Sunday, offering this definition for beuverie express: "Massive consumption of alcohol, usually as part of a group, designed to cause intoxication in a minimum amount of time." By contrast, U.S. dictionary Merriam-Webster defines binge drinking simply as a "drunken revel."
The Commission of Terminology and Neology regularly issues French alternatives to English terms, including mot-dièse instead of "hashtag" and courriel for email. Many French publications lamented the need for the latest addition, a rare non-tech phrase, saying that it was likely a sign of changing drinking habits in a nation once known for slow, leisurely alcohol consumption.
French newspaper Le Monde noted in its coverage of the new phrase that the habit of binge drinking is extensively studied in Great Britain, but said it remains poorly assessed in France, largely because the French had assumed it was an Anglo-Saxon problem. But a collection of recent studies indicates that the habit has crossed into French shores, particularly among the younger population.
A report published last month by health officials at France's National Institute for Prevention and Health Education found that 25.5 percent of citizens aged 15 to 30 admitted to having six or more drinks on one occasion over the past month, compared to 18 percent of 31- to 45 year-olds and 10 percent of those over the age of 60.
A similar study from the Bulletin épidémiologique hebdomaire (the weekly epidemiology bulletin) found that 59 percent of 11- to 12-year-olds in France had consumed alcohol, and that one in six 11- to 14-year-olds had been drunk at least once. The figures rose to 60 percent for 15- to 17-year-olds.
The French Society for the Study of Alcohol released yet another study in March indicating that alcohol abuse now causes 400,000 hospitalizations each year, up by 30 percent from numbers just three years ago.
This summer alone, at least three people are presumed to have drowned in Paris's canal system due to a deadly combination of excessive alcohol consumption and high heat. Several municipalities, including Lyon and La Rochelle, have heeded health officials' advice, issuing new laws banning the sales of beer, wine and spirits after certain hours and curtailing drinking in designated public areas.
© Copyright IBTimes 2022. All rights reserved.
FOLLOW MORE IBT NEWS ON THE BELOW CHANNELS