Beyonce Congratulates Kim Kardashian And Kanye West After Reality Star Gives Birth To Baby Girl [PHOTO]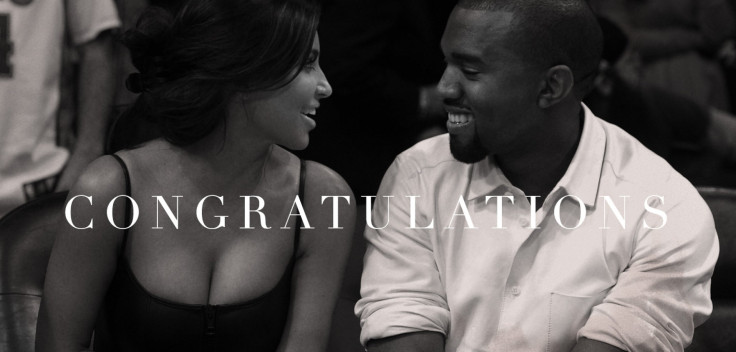 Beyonce congratulated first-time parents Kim Kardashian and Kanye West on Monday on the arrival of their baby daughter over the weekend, five weeks before her due date.
The singer has gotten close to reality-TV star Kardashian as she is married to West's best friend, rapper/producer Jay-Z. The 31-year-old posted a photo of Kardashian and West looking lovingly at one another on her official page along with the caption "Congratulations Kim & Kanye. Enjoy this beautiful moment together."
Kardashian had the baby Saturday morning at Cedar-Sinai Medical Center in California, with West skipping out of his own listening party Friday night in Los Angeles to make it to the hospital in time. Though Kardashian gave birth a lot sooner than expected, her mother, Kris Jenner, said that everything is okay with the 32-year-old and her newborn. "We're all fine. We're all good. Extremely happy and thrilled for the new baby. She's doing great and she's beautiful," Jenner told "Headline News" on Sunday.
Kardashian's older sister Khloe tweeted following the birth, saying, "I can not even begin 2describe the miracle that is now a part of our family. Mommy/baby are healthy &resting. We appreciate all of the love [sic]."
It is not yet known what West and Kardashian have named the baby, though the name is believed to begin with the letter "K."
Many other celebrities also took the time to congratulate the new parents, including entertainment reporter Maria Menounos, singer Demi Lovato, comedian Mike Epps, entrepenuer Russell Simmons, and rapper Nas, who is also West's good friend.
© Copyright IBTimes 2023. All rights reserved.