Beyoncé Disappoints 'Good Morning America' Viewers Expecting Big News With Veganism Announcement Video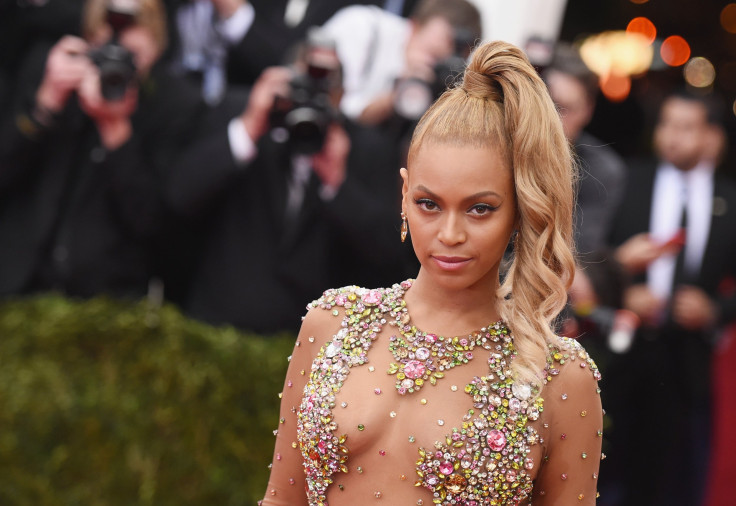 "Good Morning America" teased that Beyoncé Knowles would be appearing on their show Monday because she had "something amazing" she wanted to share with her fans that they were going to "love." Much to the dismay of viewers, who predicted the "Single Ladies" singer would be announcing a new album, tour or pregnancy, they were greeted with an announcement that she has become a vegan.
After ABC hyped her appearance late Sunday, Beyoncé appeared in a pre-recorded video on "Good Morning America" to tout her vegan lifestyle, revealing she has pursued celebrity trainer Marco Borges' 22-Day Vegan Challenge meal plan since 2013. According to the 33-year-old Grammy winner, she has noticed a drop in weight since beginning the plant-based diet.
"I am not naturally the thinnest woman," she said. "I have curves, [and] I'm proud of my curves. I have struggled since a young age with diets. Finding something that actually works, that actually keeps the weight off has been difficult for me."
Beyoncé said it's not just her weight that has changed since starting the diet. "I felt like my skin was really firm, a lot tighter than when I deprived myself of food and got the weight off fast, and the weight stayed off."
Watch Beyoncé's "Good Morning America" announcement video below:
While "Good Morning America" did deliver an exclusive with the chart-topper, many of the singer's fans are none-too-pleased about the topic of her announcement. Check out a few fan reactions on Twitter in response to her announcement:
Business Insider reports that Beyoncé partnered with 22 Days Nutrition, a vegan meal delivery service, in February. Her partnership with Borges' brand comes on the heels of her and husband Jay Z's attempt at veganism in December 2013. The couple went on the 22-day challenge for a "spiritual and physical cleanse" in celebration of the "Run This Town" rapper's 44th birthday.
"This all began a few months back when a good friend and vegan challenged me to embrace a "plant-based breakfast" every day. It was surprisingly easier on me than I thought," Jay Z wrote on his LifeandTimes blog. "P.S. B [Beyoncé] is also joining me."
© Copyright IBTimes 2023. All rights reserved.