Is Beyonce Giving Birth on Wednesday? Pregnant Star Seen New Year's Eve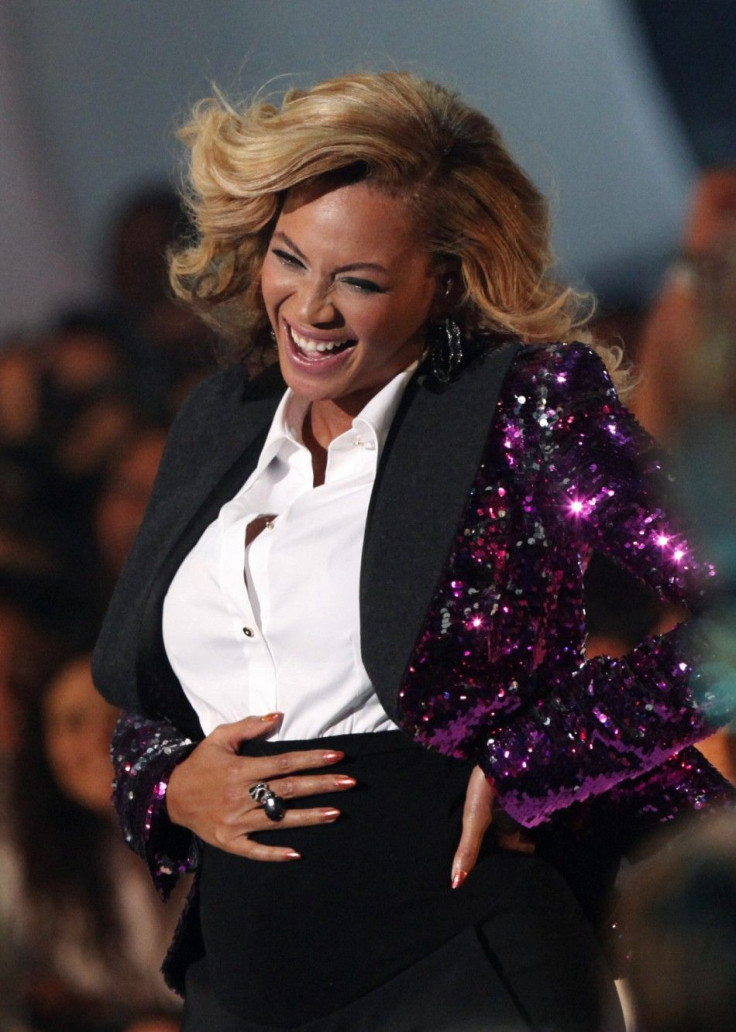 Updated on Jan. 8 at 12:39 a.m. ET: Beyonce Gives Birth to a Baby Girl, Both Are Doing Fine: Report
Over the past week there have been several rumors that Beyonce has already given birth to a baby girl said to be named Tiana May Carter. But the pregnant star, who was seen on New Year's Eve, could possibly be giving birth on Wednesday, at least one celebrity Web site is claiming.

MediaTakeOut.com is reporting that someone close to the family has shared some information that Beyonce will be giving birth on Wednesday morning. The source reportedly told MediaTakeOut that he or she will be taken to the hospital to be a part of the child's birth.
The Web site also claimed that it has knowledge that Beyonce and her husband, rapper Jay-z, got freaked out over last week's reports that they award-winning singer could be giving birth at a New York hospital.
A Celebrity VIP Checking into St. Luke's
MediaTakeOut also reported last week that it learned that Beyonce might be the celebrity VIP rumored to be coming in to give birth at New York's St. Luke Roosevelt Hospital. At least that was the buzz around the hospital, the site claimed. It reported that nurses and security were put on alert because of the high profile client coming in.
It is also being reported that the couple is now worried that there could be a security threat.
And so this time, they are keeping all details confidential, MediaTakeOut reported, asserting that even Beyonce's mother, Tina Knowles, isn't privy to where the birth will take place.
It has been reported that Beyonce wanted to give birth at St. Luke's after being referred there by her friend, singer Alicia Keys. Keys reportedly gave birth to her son there last year.
Pregnant Beyonce Spotted On New Year's Eve
People.com reported on Monday that even though Twitter lit up with gossip that Beyonce had given birth to a baby girl over the Christmas holiday and allegedly named the child Tiana May, the star was seen - still very pregnant - on New Year's Eve in Brooklyn.
She was reportedly out to dinner with her hubby at Buttermilk Channel.
So the countdown is still on.
She was definitely a pregnant lady that night, an onlooker told People. They sat side by side and had a cozy and intimate dinner. They seemed to be having a lovely time.
She looked amazing, a source added. She wore sky-high heels. It was really impressive for an enormously pregnant woman. She looked like she was about to give birth.
'I'm six months pregnant'
In September, Beyonce, 30, told fans that she was six months pregnant. The star had kept her pregnancy hidden for months before revealing in August, at the MTV Video Music Awards, that she was expecting her first child with Jay-Z.
Beyonce was on set of her Countdown video when she shot the scene for her Live at Roseland: Elements of 4″ DVD, announcing that she was six months into her pregnancy.
Hello! its September 23rd. Oh baby! Oh baby! Oh baby! Oh baby! ... This was on the cover of The Daily News, Beyonce said in the scene. Right now I'm actually shooting the video for Countdown and I'm six months pregnant, pretending that my stomach is flat in body suits. But thank God that you can't really tell from the front. But when I turn to the side ... Oh baby! Oh baby!
Because of that announcement fans were going crazy in December, as Beyonce would have been in her ninth month of pregnancy.
Congrats from Twitter fans
News reports of Beyonce giving birth over the Christmas went viral on Twitter and received positive responses. The star has 2.3 million followers to her @beyonceTwitter handle but has never tweeted.
That still didn't prevent her fans from sending congratulations.
Congratulations to Beyonce and Jay Z on the birth of their little princess, Tiana May Carter, wrote another.
Beyonce and JayZ, their lil baby girl Tiana May Carter, another user wrote. She's definitely already a superstar.
Related Article: Beyonce's Baby Watch Continues: WIll Private Couple Release Baby Pictures?
Related Article: Beyonce Gives Birth? Rumor Baby Girl Tiana May Carter is Born: Report
© Copyright IBTimes 2023. All rights reserved.