Beyoncé, A Thief? Kelis Slams Queen B For Music 'Theft,' Having 'No Soul'
KEY POINTS
Kelis slammed Beyoncé for sampling her song "Get Along With You" without permission
The 40-year-old superstar has yet to release a statement regarding the allegations
"Renaissance" is streaming on music platforms Spotify, Apple Music and Deezer
R&B artist Kelis called out Beyoncé for allegedly sampling a track from her 1999 debut album "Kaleidoscope" without permission.
Instagram fan account @kelistrends posted via Instagram about the news that the 40-year-old superstar would be releasing a new song, "Energy," and it would include a sample from the 42-year-old "Milkshake" singer's tune "Get Along With You."
However, Kelis shocked fans when she commented on the news saying, "My mind is blown too because the level of disrespect and utter ignorance all 3 parties involved is astounding."
She continued, "I heard about this the same way everyone else did. Nothing is ever as it seems, some of the people in this business have no soul or integrity and they have everyone fooled."
When Instagram user @@havootu commented that it was a "collab that the world really needs," the singer clapped back saying, "It's not a collab, it's theft."
Another fan commented, "I always felt like Beyonce really admires Kelis," but the "Bossy" star stated, "Admire is not the word."
The post received mixed reactions from fans as many didn't hesitate to express their opinion on the controversy.
"SMH only fools think they know something they are ignorant to," one user wrote.
Another commented, "[She's] sampling her again?! I hope this time she makes it publicly known and gives KELIS her credit and flowers! Ugh, I like Beyoncé, but she [stays] biting somebody else's s--t and don't give them credit."
"Energy" will be released as part of the award-winning singer's seventh studio album "Renaissance." The song includes "bits" from Kelis' song which was written by The Neptunes' Pharell Williams and Chad Hugo. According to Billboard, while Kelis sang the tune, all the credits were given to the production duo as "songwriters."
Fans also called out the "Lemonade" singer for "ripping off" her song "Ring The Alarm," released in 2006, from another Kelis song titled "Caught From There."
However, it wasn't the first time the "Trick Me" singer got caught up in song credit issues and contracts.
In an interview with The Guardian in 2020, the "Unmasked Singer" contestant revealed that she was not making anything from the first two albums released for she was "blatantly lied to and tricked" by the Neptunes and their management.
"I was told we were going to split the whole thing 33/33/33, which we didn't do," Kelis said. "Their argument is: 'Well, you signed it.' I'm like: 'Yeah, I signed what I was told, and I was too young and too stupid to double-check it.'"
Beyoncé is in for more backlash since Kelis was not the only one surprised by being sampled in the "Renaissance" album, released Friday. Pitchfork reported that the title track "Break My Soul" will also sample "Show Me Love" by Robin S. The track is credited to songwriters Allen George and Fred McFarlane.
The 60-year-old American singer and songwriter revealed to "Good Morning Britain" anchor Richard Arnold in an interview that she had no formal contact with Queen B and her team before the single was released. She only learned about the sampling through her son who said that it was "trending all over the place," Variety reported.
But instead of getting angry, the singer thanked Beyoncé saying, "This is Robin S, and this message goes out to the Queen Bey herself, Beyoncé, to Jay-Z, to the entire team: Thank you so much for giving me my flowers while I'm still alive. I am honored, and I'm excited to see what else can happen."
Beyoncé has yet to release a statement regarding recent allegations.
"Renaissance" is streaming on music platforms Spotify, Apple Music, and Deezer. It also includes tracks "I'm That Girl," "Cozy," "Alien Superstar," and many more. It was released six years after her studio album "Lemonade," which got nominated for nine Grammy Awards.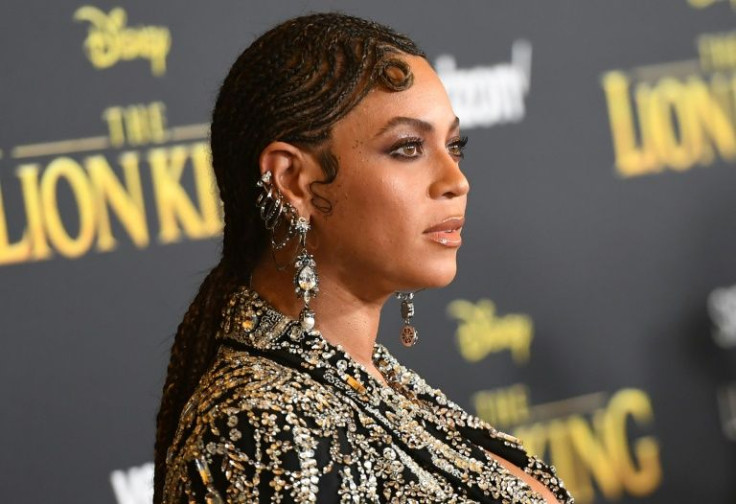 © Copyright IBTimes 2022. All rights reserved.
FOLLOW MORE IBT NEWS ON THE BELOW CHANNELS