Beyonce's Cuba Trip Reignites Tourism Debate: If She Can Go, Why Can't Other Americans?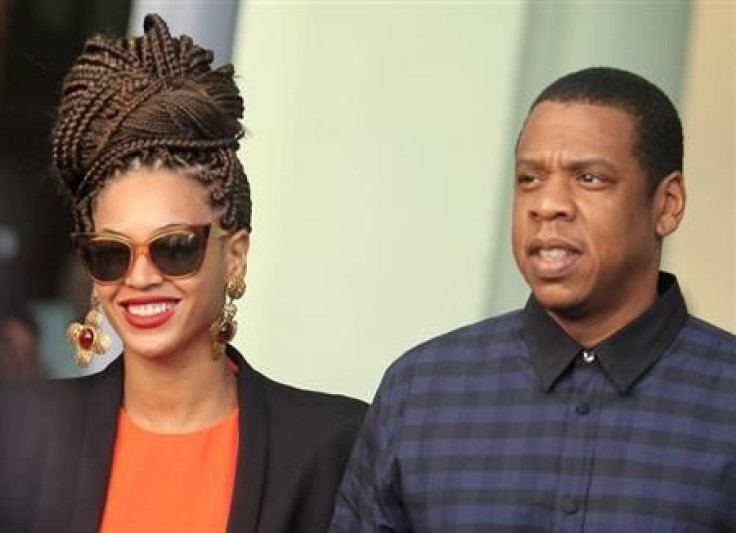 Pop power couple Beyoncé Knowles-Carter (Beyoncé) and Shawn Carter (Jay-Z) caused quite a stir last week when they traveled to Havana to celebrate their fifth wedding anniversary.
Of course, controversy was no doubt exactly what the media-savvy couple hoped for. By visiting the sinewy island 90 miles south of the Florida Keys, the Americans cast a spotlight on the bizarre relationship between the United States and the only nation its citizens are forbidden (under most circumstances) to visit: Cuba.
A longstanding U.S. trade embargo against Cuba has left the nation a relative no-go zone for Americans for 50 years.
Cuba, meanwhile, receives nearly a million tourists from the United States' northern neighbor, Canada, and more than 3 million arrivals in total each year.
Indeed, tourism is one of the island's main sources of revenue, something Cuban-American congressmen use to justify a continued embargo. Because Cuba's tourism industry is state-controlled, representatives like Ileana Ros-Lehtinen, R-Fla., believe U.S. dollars spent on tourism "directly fund the machinery of oppression that brutally represses the Cuban people."
Ros-Lehtinen said she was deeply concerned about the megastars' highly publicized trip to Cuba, adding that the couple's visit was being used for Cuban government propaganda.
"The restrictions on tourism travel are commonsense measures meant to prevent U.S. dollars from supporting a murderous regime that opposes U.S. security interests at every turn and which ruthlessly suppresses the most basic liberties of speech, assembly and belief," she and fellow GOP Miami lawmaker Mario Diaz-Balart wrote in a letter to the U.S. Department of Treasury. "We support the Cuban people by refusing to sustain their jailers."
The Obama administration helped open Cuba up to programs for academic, religious, journalistic or cultural exchanges in 2011, much to the dismay of some Florida Republicans. A number of outfits from National Geographic to AAA now sponsor Cuba trips, but the lawmakers who oppose the idea have been successful in creating enough bureaucratic obstacles to prevent most would-be visitors from jumping through all the necessary hoops for permission.
"Since their inception, the Obama administration's 'people-to-people' cultural exchange programs have been abused by tourists who have no interest in the Cuban people's freedom and either don't realize or don't care that they're essentially funding the regime's systematic trampling of people's human rights," Sen. Marco Rubio, R-Fla., said Monday afternoon.
"According to recent news reports, Jay-Z and Beyoncé's Cuba trip … was fully licensed by the Treasury Department," Rubio added. "If true, the Obama administration should explain exactly how trips like these comply with U.S. law and regulations governing travel to Cuba, and it should disclose how many more of these trips they have licensed."
The Cuba Travel Advisory issued by the Office of Foreign Assets Control on July 25, 2011, states: "OFAC only licenses People-to-People Groups that certify that all participants will have a full-time schedule of educational exchange activities that will result in meaningful interaction between the travelers and individuals in Cuba."
Tourists are not allowed to visit with Cuban officials, bathe on the beaches or do any other typical "tourist" activity. Those who violate the OFAC regulations face penalties of up to 10 years in prison and $250,000 in fines.
By all accounts, Jay-Z and Beyoncé, who sang at Obama's second inauguration, did not go to the beach or meet with any officials. They did, in fact, attend several "people-to-people" cultural events with Cuban musicians and artists and ate at privately owned restaurants.
Moreover, not all in the Cuban-American community are angry about the trip. Economist Arturo Lopez-Levy wrote in a Huffington Post column that the couple's visit to Cuba was "a call to take a fresh look at the U.S. policy toward Cuba with the candidness of an adolescent."
"It is difficult to defend a policy that stomps on the same rights it preaches," he wrote. "Since the migratory reforms made by Cuba in January that eliminated most of the restrictions on travel from the totalitarian period, Cubans, under a Communist regime, have fewer legal impediments to visiting the U.S. than U.S. citizens have visiting Cuba."
© Copyright IBTimes 2022. All rights reserved.
FOLLOW MORE IBT NEWS ON THE BELOW CHANNELS