Biden Admits He Wasn't Arrested In South Africa
KEY POINTS
Biden had claimed he was arrested in the 1970s while visiting Nelson Mandela
He clarified that South African security tried to make him use the "whites only" line
One person who was on the trip said that Biden hadn't been detained
Former Vice President Joe Biden has walked back a recent anecdote he told in which he claimed that he'd been arrested in South Africa during a visit in the 1970s with members of the Congressional Black Caucus.
The Democratic candidate had been recounting the story of a visit he made to visit Nelson Mandela in prison in South Africa during recent stump speeches. "I had the great honor of being arrested with our U.N. ambassador [Andrew Young] on the streets of Soweto trying to get to see [Mandela] on Robbens Island," Biden said at one campaign event.
That story soon came under scrutiny, with the New York Times failing to uncover any evidence that suggested Biden had been arrested during the trip. Biden's memoirs, published in 2007, includes a recounting of the trip to South Africa, but did not mention his arrest.
Biden's account was also refuted by former U.S. ambassador to the United Nations Andrew Young. "No, I was never arrested and I don't think he was, either... I don't think there was ever a situation where congressmen were arrested in South Africa," Young told the Times.
The presidential hopeful is now seemingly reversing course on the story a week after the Times' report was published. Appearing on CNN Friday morning, Biden tried to clarify his account of his trip. "When I said arrested, I meant I was not able, I was not able to move... I wasn't arrested, I was stopped. I was not able to move where I wanted to go," he said.
"They had me get off a plane... lead me off first and moved me in a direction totally different. I turned around and everybody, the entire black delegation, was going another way. I said, 'I'm not going to go in that door that says white only. I'm going with them,'" Biden told CNN's John Berman. "They said, 'You're not, you can't move, you can't go with them.' And they kept me there until finally I decided that it was clear I wasn't going to move."
As Biden falls behind in the polls and lags behind in delegates, he's hoping to fire up support among black voters, who polls have shown are now more in favor of Sen. Bernie Sanders, I-Vt., becoming the Democratic Party's presidential nominee.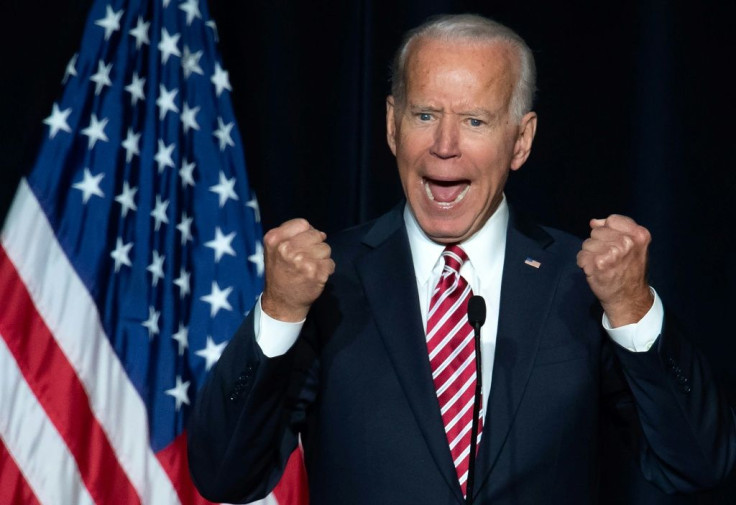 © Copyright IBTimes 2023. All rights reserved.