'Big Bang Theory' Season 10 Spoilers: Howard's Dad To Finally Be Introduced In The CBS Show?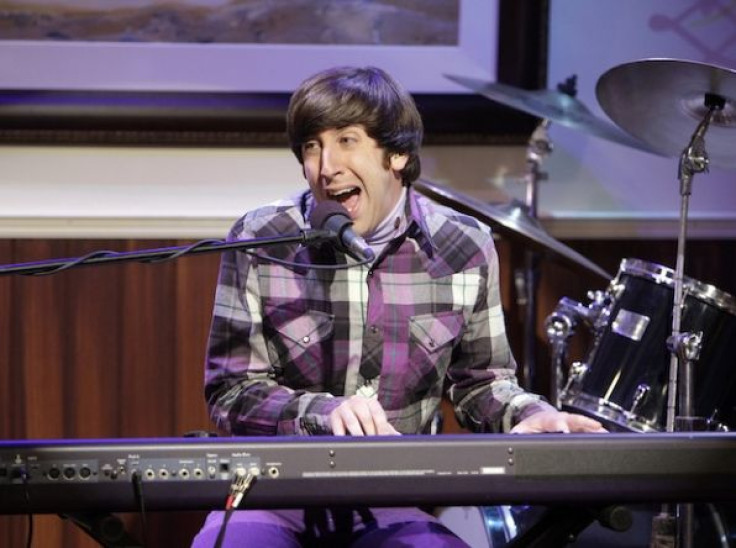 Howard's (Simon Helberg) dad will still appear in "Big Bang Theory," but it might not happen in Season 10.
While speaking with TV Line, showrunner Steve Molaro confirmed that the idea of introducing Howard's dad is always floating around, but he also admitted that they don't have any immediate plans to make this happen. Before Season 10 premiered, there were already talks about Howard finally reuniting with his father, but this didn't happen because Leonard's dad Alfred (Judd Hirsch), Penny's (Kaley Cuoco) mom Susan (Katie Sagal) and her brother Randall (Jack McBrayer) were the first ones to be introduced.
In an interview with FOX News last year, Helberg said that he really wants his character to reunite with his father. "I'd like to meet his dad. I mean, I respect, the writers are so great that there's nothing I would tell them, but I hope, jus selfishly at least, that something comes up about his father, even if we don't meet him," he said.
Since Howard is now a father himself, and he's also struggling at being the best dad that he could be, it would be a great storyline to have him build a relationship with his own father.
But while Howard's reunion with his dad isn't being written yet, the next episode of "Big Bang Theory" will mostly be centered on Raj (Kunal Nayyar) and his four ex-girlfriends. In "Big Bang Theory" Season 10, episode 14, titled "The Emotion Detection Automation," Emily (Laura Spencer), Emily (Katie Leclerc), Claire (Alessandra Torresani) and Lucy (Kate Micucci) will tell Raj what exactly went wrong with their relationships.
"Big Bang Theory" Season 10, episode 14 will air on CBS sometime next month.
© Copyright IBTimes 2023. All rights reserved.