The Big 'Game Of Thrones' Season 6 Season 6 Question, Jon Snow's Fate, Is Known By Obama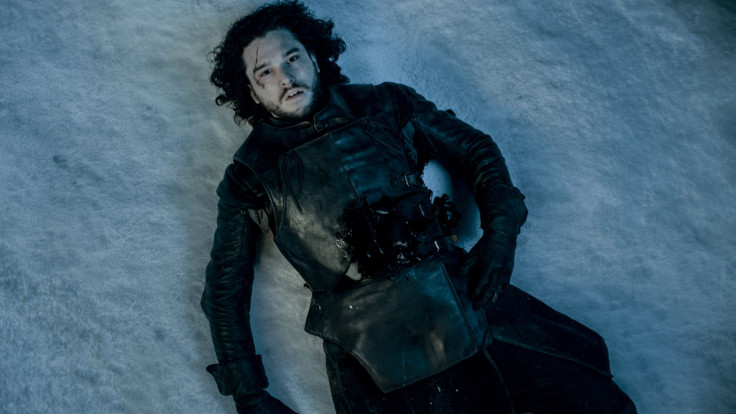 If "Game of Thrones" Season 6 premiere spoilers leak online, fans will have one person to blame — President Barack Obama.
After weeks of rumors that Obama was getting screeners of "Game of Thrones" Season 6, showrunners David Benioff and Dan Weiss confirmed the reports to Entertainment Weekly. The producers saw the fact that the most powerful man in America wants to see episodes in advance as a sign that they've made it. They also granted his request.
"When the commander-in-chief says, 'I want to see advance episodes,' what are you gonna do?" Benioff said.
Obama is currently the only person getting advance copies of Season 6 episodes. In March, The Hollywood Reporter announced that HBO would not be sending out screeners to members of the press before the episode air dates. Season 6 will be the first season where the press didn't get to watch episodes ahead of time.
The move was made after the first four episodes of Season 5 leaked online early last year. Plot twists and character deaths were revealed ahead of time, which likely didn't sit well with HBO or the showrunners. Another factor is that Season 6 is the first season that's gotten ahead of George R.R. Martin's books, "A Song of Ice and Fire." Very little is known about the coming sixth book, "The Winds of Winter," and the new season could contain some spoilers. No release date has been announced for the novel.
With Obama getting screeners, this means that he could already know answers that "Game of Thrones" fans are dying to know, including the fate of Jon Snow (Kit Harington) after he was left for dead in the Season 5 finale. He's also the first one to get to see Bran Stark (Isaac Hempstead Wright) for the first time since Season 4.
Obama made it known that he's a fan of the show in a GQ interview with Bill Simmons in November. The President said his favorite character is Tyrion Lannister (Peter Dinklage), while admitting he couldn't remember the names of most of the characters. The one he remembered easily was Jon Snow because he can pronounce it.
Watch the latest "Game of Thrones" Season 6 trailer below:
"Game of Thrones" Season 6 premieres Sunday, April 24, on HBO at 9 p.m. EDT.
© Copyright IBTimes 2023. All rights reserved.