'Game Of Thrones' Season 6 Won't Spoil 'The Winds Of Winter' Book, Says Showrunner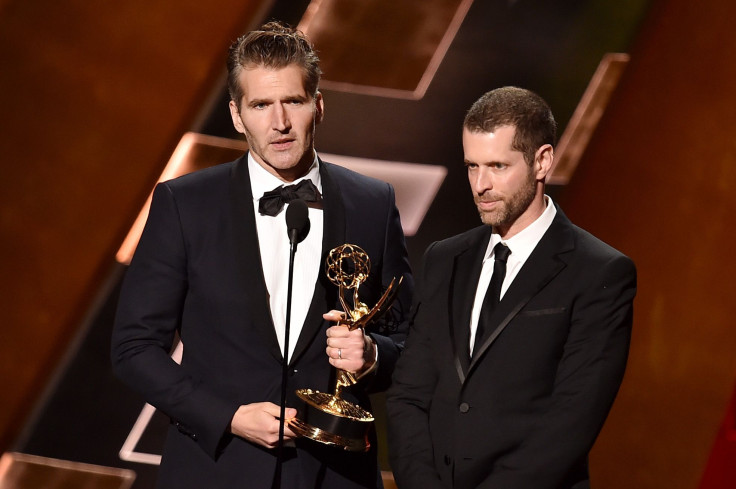 "Game of Thrones" Season 6 will be the first time viewers and readers will be on the same page of not knowing what's going to happen on the show. However, when George R.R. Martin finally releases "The Winds of Winter," book fans will have a different story to follow along to compared to what's about to play out on the HBO series.
In an interview with Entertainment Weekly, showrunner David Benioff said he's been hearing people wondering if the upcoming books in Martin's "A Song of Ice and Fire" series would be ruined because of the show. Benioff said book fans don't have to worry because the stories are be going in different directions.
"So much of what we're doing diverges from the books at this point. And while there are certain key elements that will be the same, we're not going to talk so much about that – and I don't think George is either. People are going to be very surprised when they read the books after the show. They're quite divergent in so many respects for the remainder of the show," Benioff explained.
In January, Martin said in a blog post that there would be no "The Winds of Winter" spoilers in Season 6 of the hit HBO drama. He also added that the new book was not finished.
"Maybe. Yes and no. Look, I never thought the series could possibly catch up with the books, but it has. The show moved faster than I anticipated and I moved more slowly. There were other factors too, but that was the main one. Given where we are, inevitably, there will be certain plot twists and reveals in season six of 'Game of Thrones' that have not yet happened in the books," Martin wrote.
The release date for "The Winds of Winters" has been pushed back a few times as Martin continues to work on it. No release date for the new novel has been announced.
"Game of Thrones" Season 6 is expected to answer several questions left from the Season 5 finale, including the fate of Jon Snow (Kit Harington) after he was stabbed by the Night's Watch. Meanwhile, Sansa (Sophie Turner) and Theon (Alfie Allen) finally escaped from the clutches of Ramsay (Iwan Rheon) and Arya (Maisie Williams) lost her vision. As always, there should be plenty of twists and turns ahead for the main characters.
Watch a promo video for "Game of Thrones" Season 6 below:
"Game of Thrones" Season 6 premieres on Sunday, April 24, on HBO at 9 p.m. EDT.
© Copyright IBTimes 2023. All rights reserved.
FOLLOW MORE IBT NEWS ON THE BELOW CHANNELS