Big Sean Slams Fans Accusing Him Of Cheating On Girlfriend Jhene Aiko
Jhene Aiko may have briefly unfollowed her boyfriend Big Sean on Instagram, but the couple has not split up. The pair recently found themselves at the center of break rumors after a story alleged the "Bounce Back" artist cheated on his girlfriend.
After getting wind of the story, Big Sean slammed fans who accused him of stepping out on his girlfriend with former Pussycat Doll Nicole Scherzinger.
The drama seemingly began during Oscars weekend after a report alleged the rapper was getting too close to the "X Factor UK" judge. The Jasmine Brand published an article alleging Big Sean and Scherzinger attended an Oscars party where the two got cozy in their private VIP section.
The two were reportedly all over one another, and Aiko, who later found out about the PDA session, was upset about the incident.
Fans soon noticed the "Sail Out" artist unfollowed her beau and began to comment on Big Sean's most recent Instagram photo, slamming the rapper for cheating.
The Detroit native quickly slammed fans who were jumping to conclusions before finding out the facts. "Well it's not true at all," he wrote under the picture. The rapper went on to call out those who slammed him over something he didn't do.
"It's crazy because people showed their true colors over a story that isn't true and has no proof, or facts. That's deep. Bless y'all," he wrote.
"But truly it's all love only. I have no time to hate or judge anybody! Truthfully. Let's put our energy into positivity," Big Sean added.
Aiko soon began following her boyfriend again, and over on Twitter, the "Sail Out" artist denied the two split up. The star insisted the rumors circulating were completely false. "Sorry, but nothing about you guy's fan fiction stories are true... I still love you tho," she tweeted.
"The internet is a wild place it's a whole other reality. bless the internet. Amen," she added.
The couple reportedly began dating in 2016, and last year Aiko inked her boyfriend's face on the back of her arm.
Although Big Sean and Aiko insist they are still together, the "Comfort Inn Ending" singer has not addressed why she initially unfollowed her boyfriend on social media.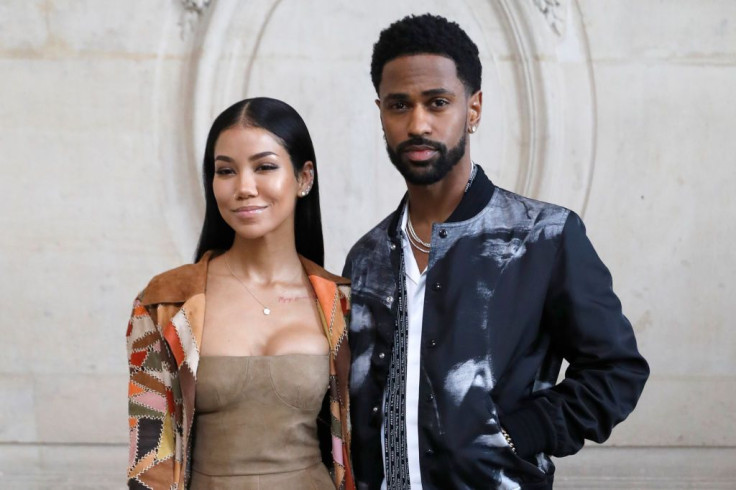 © Copyright IBTimes 2023. All rights reserved.