'Big Sky' Episode 5 Spoilers, Promo: Winter Finale Ends With Cassie, Jenny Getting Closer To Girls
KEY POINTS
Cassie and Jenny will race against time to save the girls
ABC's "Big Sky" episode 5 will air on Dec. 15
It will serve as the winter finale
"Big Sky" episode 5 will serve as the winter finale for ABC's latest series by David E. Kelley. Titled "A Good Day to Die," the episode will see Jenny (Katheryn Winnick) and Cassie (Kylie Bunbury) getting closer to the kidnapped Sullivan girls.
But things are about to get explosive as Rick Legarski (John Carroll Lynch) and Ronald (Brian Geraghty) make a game-changing move. "Big Sky" episode 5 synopsis hints Jenny and Cassie will get a sense that they are closing in on Rick Legarski. Unfortunately, things don't go as planned since Ronald and the Montana State Trooper are planning on changing the kidnapped girls' location.
Jerrie (Jesse James Keitel) decides to make another attempt at convincing Ronald to free the Sullivan sisters. It is highly unlikely for Ronald to agree to Jerrie's request.
Meanwhile, Cassie's investigation leads her to Merilee Legarski (Brooke Smith), Rick Legarski's wife. During her visit to Merilee, Cassie questions her about Rick. Elsewhere, Ronald pays a visit to her mother, which ends up in a confrontation.
"Jenny and Cassie feel as if they're closing in on Legarski, but they are racing against the clock as he and Ronald are preparing to move the girls. Jerrie makes one last attempt to convince Ronald to let them go. Elsewhere, Cassie visits Merilee to question her about her husband and Ronald aggressively confronts his mother on the winter finale of 'Big Sky'," teases the official synopsis.
The promo for the next chapter of the series teases a big moment in the investigation as Cassie and Jenny race against time. At the same time, Rick gives in to his dark side and kills someone with a hammer.
"Today is the first day of the rest of your life," Ronald tells the girls who are clearly in shock.
ABC reportedly has ordered six additional episodes for the series. According to Deadline, the "back order" means that the show will now feature 16 episodes. It is said to be the "network's highest-rated debut since 'The Rookie' in October 2018."
"Big Sky" Episode 5 will air on Dec. 15, 10 p.m. ET on ABC.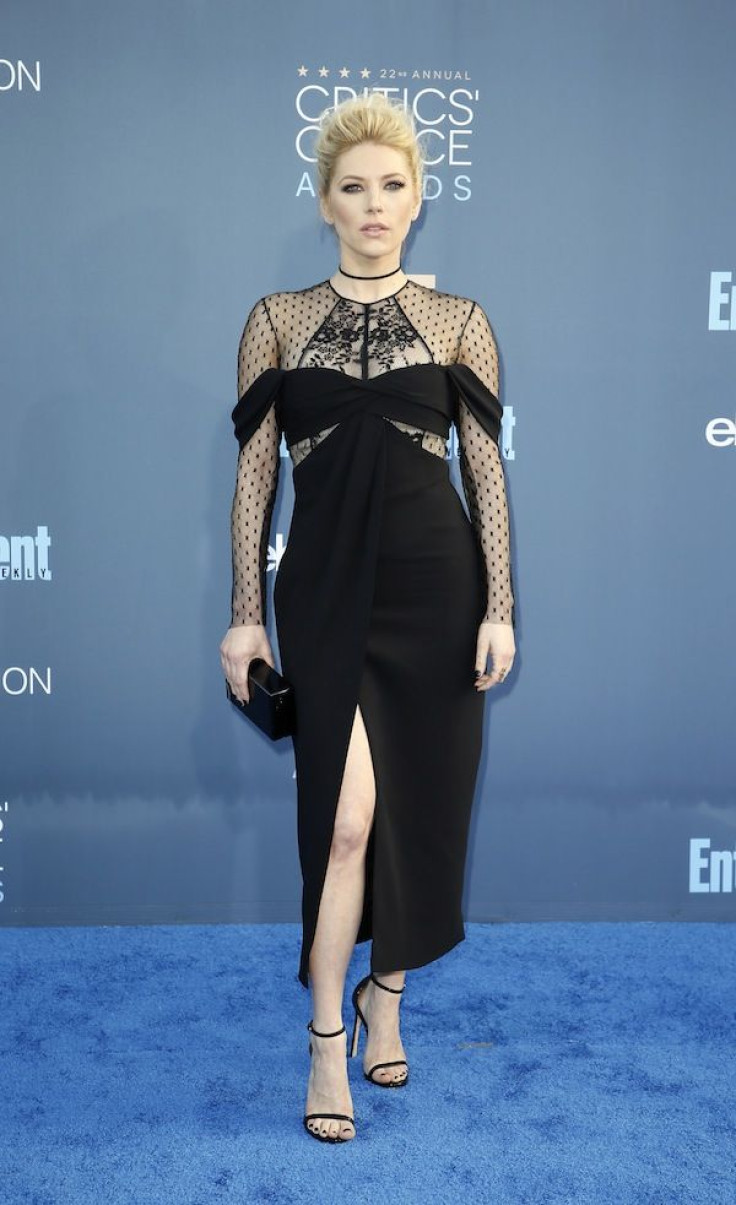 © Copyright IBTimes 2023. All rights reserved.