Big Tech May Save TikTok As US Firms Push Back On Ban Legislation
KEY POINTS
The trade association is lobbying to narrow down the bill's language
Tech executives also expressed fears about the impact of TikTok ban on their business
Some experts believe a ban may affect U.S. companies using Chinese tech
Amid increased scrutiny, there is a possibility that TikTok may be saved by combined efforts of U.S. tech firms who want to implement certain changes to the government's proposed bill aimed at a national ban on the popular short video-sharing.
Two leading tech firms have joined the movement to request the government to reconsider some propositions in the legislation.
The Information Technology Industry Council (ITIC), which represents some of the world's biggest tech firms such as Microsoft and Apple, is one of the business groups lobbying to trim down the TikTok-targeted legislation, people with knowledge of the discussions revealed, Bloomberg reported. Tech companies in various subsectors have expressed concerns about their businesses possibly being dragged into the government's crackdown.
Tech executives, on the request of anonymity, also reportedly expressed concerns over the bill potentially exposing their companies to reviews related to national security if any minor piece of their technology is found to be Chinese, the outlet added.
Aside from software and hardware companies, a number of cryptocurrency firms appear to be lobbying to narrow language in the legislation proposed by Sen. Mark Warner, D-Va., and Sen. John Thune, R-S.D., which could give the White House greater authority to evaluate and possibly ban technology that it deems poses national security risks.
Thune said Wednesday that he would review feedback from the tech industry for possible amendments to the bill, acknowledging the fact that many American tech companies use Chinese technology in one way or the other.
At a summit Wednesday, Snap CEO Evan Spiegel said his company would "love" it if TikTok was banned. However, he also acknowledged the possible repercussions of the ban that could impact other social media platforms such as Snap, according to TechCrunch.
Jenna Leventoff, a senior policy counsel at the non-profit American Civil Liberties Union (ACLU), told Business Insider last month that proposed bills to ban TikTok may negatively affect U.S. companies with business ties in China.
"Apple has a lot of its technology made in China. The President or future administration could block Americans from doing business or using apps from a number of entities in China," Leventoff noted.
Instead of implementing a blanket ban on TikTok and other foreign-owned apps that poses security concern, industry experts told Insider that an alternative approach might help in improving data privacy laws.
"The US is way behind most other industrialized nations in terms of creating sweeping data privacy regulation," said Aram Sinnreich, an American University professor in communications.
Aside from several experts and U.S. tech companies lobbying for slimmer provisions in the TikTok ban bill, some politicians have also expressed doubts about whether a national ban would be the right move.
In her first TikTok video, Rep. Alexandria Ocasio-Cortez (AOC), D-N.Y., explained why she felt banning the app didn't feel right. "If we want to make a decision as significant as banning TikTok, and we believe – or someone believes – that there is really important information that the public deserves to know about why such a decision would be justified, that information should be shared," she pointed out.
Rep. Ocasio-Cortez further argued that banning the app does not address the main issue of data privacy. The solution, in her opinion, would be to come up with regulation focused on data privacy protection.
Rep. Jamaal Bowman, D-N.Y., also argued that he believes many lawmakers were being influenced by anti-China "hysteria," which has affected their views on Chinese technology, as per New York Times.
Many experts also told Politico that they don't think the White House can actually force TikTok's parent company, ByteDance, to sell its stakes to a U.S. company. Aside from the company's huge price tag, there's also the issue of the Chinese government's resistance to a TikTok sale, observers said.
The U.S. wants TikTok to be sold to an American entity or face a potential nationwide ban.
Meanwhile, the UK's Information Commissioner's Office (ICO) recently slapped TikTok with a fine of ₤12.7 million (approximately $15.7 million) for allegedly failing to protect children's privacy in 2020.
According to the British data watchdog, TikTok allowed over a million British children aged under 13 to use the app in 2020, BBC reported. The ICO added that children using the app may have been presented with harmful or inappropriate content.
"There are laws in place to make sure our children are as safe in the digital world as they are in the physical world. TikTok did not abide by those laws," said Commissioner John Edwards. He later told the outlet that the app didn't take any steps to obtain parental consent for children's use of the app.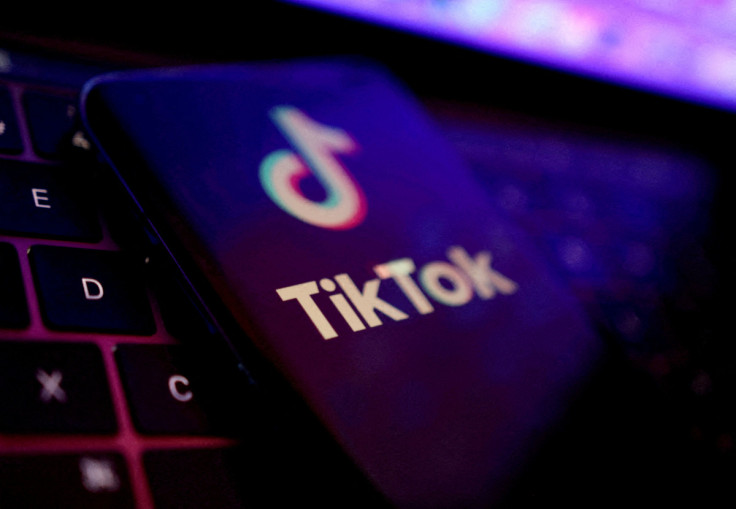 FOR FREE to continue reading
✔️ Unlock the full content of International Business Times UK for free
offer available for a limited time only
✔️ Easily manage your Newsletters subscriptions and save your favourite articles
✔️ No payment method required
Already have an account? Log in
© Copyright IBTimes 2023. All rights reserved.