Bill Cosby Faces New Sexual Assault Lawsuit In Nevada: Everything To Know
KEY POINTS
The lawsuit was submitted to the U.S. District Court for Nevada
Cosby's representative, Andrew Wyatt, issued a statement after the recent lawsuit was filed in court
Cosby has been accused of sexual abuse ranging from groping to rape made by over 60 women
Weeks after Nevada eliminated the statute of limitations for civil cases, nine women in the state filed a sexual assault lawsuit against Bill Cosby.
The elimination of the statute of limitations allowed these women to pursue their claims against Cosby. The recently filed lawsuit, submitted to the U.S. District Court for Nevada, alleged that Cosby utilized his considerable power, fame, and influence to isolate and sexually assault each of the nine women mentioned in the legal action.
The women who accused Cosby of sexual assault are Janice Dickinson, Lise-Lotte Lublin, Janice Baker Kinney, Lili Bernard, Heidi Thomas, Linda Kirkpatrick, Rebecca Cooper, Pam Joy Abeyta and Angela Leslie, according to NBC News.
Cosby's representative, Andrew Wyatt, issued a statement to TMZ, saying: "It's interesting that these 'Look Back Windows' are formulating only in those states (New Jersey, New York, Los Angeles and Nevada) where many of Mr. Cosby's alleged accusers reside. It makes ALL Americans ask the question, 'Who's funding these alleged accusers and who's funding these lawmakers?' Mr. Cosby is a Citizen of these United States but these judges and lawmakers are consistently allowing these civil suits to flood their dockets--knowing that these women are not fighting for victims--but for their addiction to massive amounts of media attention and greed."
He added: "From this day forward, we will not continue to allow these women to parade various accounts of an alleged allegation against Mr. Cosby anymore without vetting them in the court of public opinion and inside of the courtroom."
Cosby has been accused of sexual abuse ranging from groping to rape by over 60 women. Many of these allegations date back several decades, but they gained renewed attention as several states revised statutes governing how courts handle cases of sexual misconduct.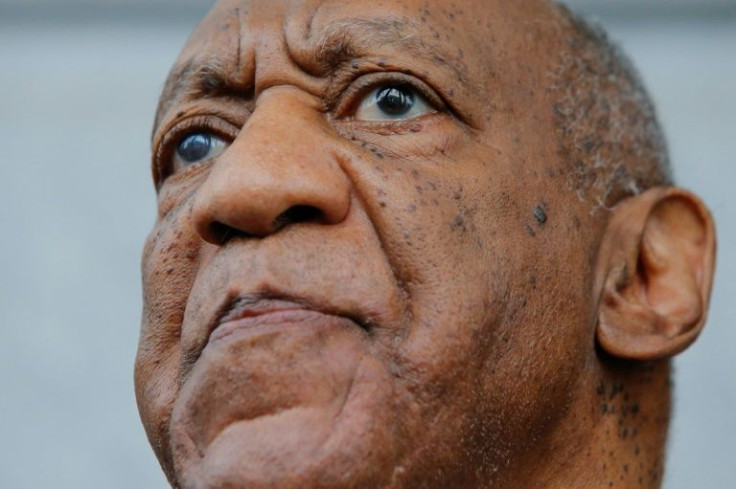 In 2021, Cosby's sexual assault conviction was overturned, leading to his release from prison. The Pennsylvania Supreme Court overturned the conviction based on a prior agreement the 85-year-old had made with a former prosecutor, which barred him from being charged in the case.
Cosby was freed from prison, and his conviction was nullified. The decision garnered widespread attention and sparked discussions about the legal process and the handling of sexual assault cases.
One of the individuals named in the Nevada lawsuit, Dickinson, has been a prominent figure among the women, who have accused Cosby of sexual abuse. As a reality TV star and model, she testified in 2018, alleging Cosby drugged and raped her in 1982. Dickinson's testimony added to the growing number of women who came forward with similar allegations against Cosby, contributing to the broader conversation surrounding his alleged misconduct.
© Copyright IBTimes 2023. All rights reserved.