Bill Cosby Sex Assault Settlements: 'I'd Be Surprised If There Were Only One,' Says Famed Prosecutor Linda Fairstein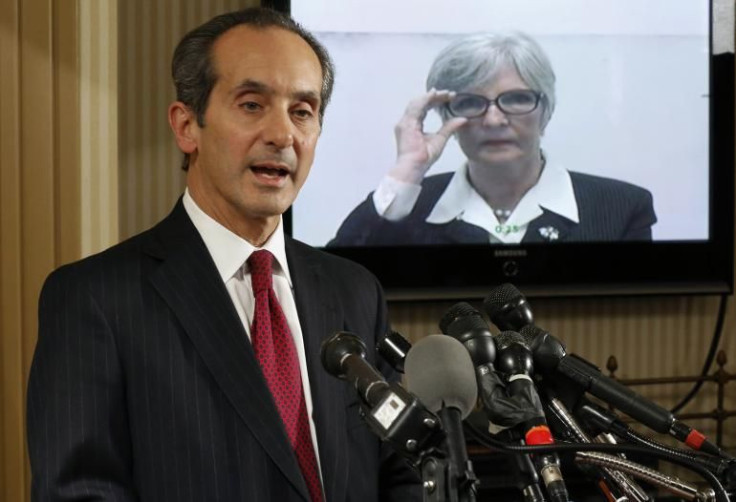 Famed prosecutor Linda Fairstein, who headed up the sex crimes unit in the Manhattan District Attorney's office from 1976 to 2002, has seen her fair share of sexual assault cases. During her decades-long tenure, she was involved in cases such as the 1986 Robert Chambers "Preppie Murder" case, to scores of other high-profile cases. So you might think the ongoing controversy surrounding Bill Cosby wouldn't cause Fairstein to raise an eyebrow.
But something does stand out for Fairstein: Although there's an ever-growing cadre of accusers coming forward with sexual-assault accusations against Cosby, only one accuser who took him to court, Andrea Constand, received an out-of-court-settlement, in 2006. Fairstein told International Business Times on Monday that Constand is probably not the only Cosby accuser who received a settlement -- she's just the one we've heard about.
"If other women are not speaking out or going to the police, they might have settled out of court," Fairstein said. "It's my guess, but based on the number of cases that have come forward, I'd be surprised if there were just one that had settled."
Fairstein even investigated the complaint of one of Cosby's accusers, whom she's unable to name due to a New York law that prevents her from identifying victims of sex crimes.
"I had a Cosby case," said Fairstein, explaining that the young woman's family went to the police station, where she was referred to the special victims squad. The New York Police Department worked directly with prosecutors, Fairstein said, and both she and a detective interviewed the woman to assess her credibility, to make sure the right person was accused, and to determine if a crime had occurred.
"She was a young woman who went to his townhouse in New York," Fairstein said. "She was as credible as any witness I've ever interviewed. She could tell you the sort of specifics that let you know she'd been there. She had full support of her family, and because she didn't drink, she wasn't drugged. She got out the moment the event turned sexual."
Although Fairstein and the NYPD believed that reprehensible conduct had occurred, they concluded that there was no evidence of a criminal violation because the woman stopped Cosby's act before it went further. They didn't press charges.
"She might have filed a civil suit for attempted sexual assault," Fairstein said of the young woman, "but I'm not sure what happened to her."
More of Cosby's accusers are not only ending their silence but also taking him to court.
Former "One Flew Over the Cuckoo's Nest" actress Louisa Moritz, now 68, alleges that Cosby sexually assaulted her in 1971 and hopes to file a class-action lawsuit, reports the New York Daily News. Judy Huth alleges in a lawsuit she filed in December against Cosby that he sexually assaulted her at the Playboy mansion in 1974, when she was 15, reported the Daily News. She's seeking compensatory, exemplary and punitive damages.
And Tamara Green, now a lawyer, who was on the "Today" show with Matt Lauer in 2005 alleging that Cosby assaulted her in the 1970s, filed a defamation suit in December against Cosby and his lawyers for "publicly branding" her a liar. She has been joined by two other women, reports the New York Times on Tuesday.
"An interesting tactic," Fairstein said of Green's lawsuit. "Good for her."
Fairstein understands why many women may not file civil suits. "Some have settled in lieu of suing," she said, adding that it's difficult to take on public figures with "positive notoriety" like Cosby. "Often times, their friends and family -- worrying that they'll get dragged through the mud -- discourage them," she said. And if the person goes back to the alleged rapist's home or hotel room, and drinks alcohol, she said, people ask, "What were they doing there? Why did they drink?"
Fairstein says accusers can then feel reluctant to take on their abusers, particularly if those abusers are celebrities or people in positions of power. "They worry about being ridiculed, not being believed, or feeling that no one cares," she said. "And then the accused become emboldened and continue their bad conduct."
Some of the cases, Fairstein added, are misdemeanor charges -- if the drugging allegations can't be proven -- and they often are hard to prove years after they happened.
Chloe Goins, a model and exotic dancer, alleges that she met Cosby when she was 18, in 2008, at the Playboy mansion, where she said he drugged her and licked her toes while he masturbated, Huffington Post reported. "Drugging carries you into felony land," Fairstein said, "and makes it criminal."
But until very recently -- within the past decade -- victims rarely sought medical attention after the fact, and charging someone with drugging was hard to prove without a drug or urine test. "And the irony is," Fairstein said, "if the drug was really powerful, a woman wouldn't be in the position to get herself to a doctor in a timely way."
Statutes of limitation are different in different states, Fairstein continues, "and for misdemeanor sexual assault cases without drugging, these cases rarely survive the statutes of limitation."
When asked what justice would look like for Cosby's accusers, Fairstein answered, "It will not look like what it should. For some, if they were drugged and raped by ordinary citizens, those people would see substantial jail sentences. But unless there's a viable criminal case, you'll probably not see that."
Although she acknowledges that most victims would like to see justice in a courtroom, perhaps the increased media attention means victims can feel that their allegations are taken seriously, and that Cosby's being called out means his acts have had repercussions.
"In regard to criminal court, sadly, there will be very little if any justice," Fairstein said. "Those who have viable civil claims that survive statutes may get justice."
FOR FREE to continue reading
✔️ Unlock the full content of International Business Times UK for free
offer available for a limited time only
✔️ Easily manage your Newsletters subscriptions and save your favourite articles
✔️ No payment method required
Already have an account?
Log in
© Copyright IBTimes 2023. All rights reserved.