Bill Cosby Sexual Assault Scandal Update: Model Chloe Goins Files Lawsuit Over Alleged 2008 Assault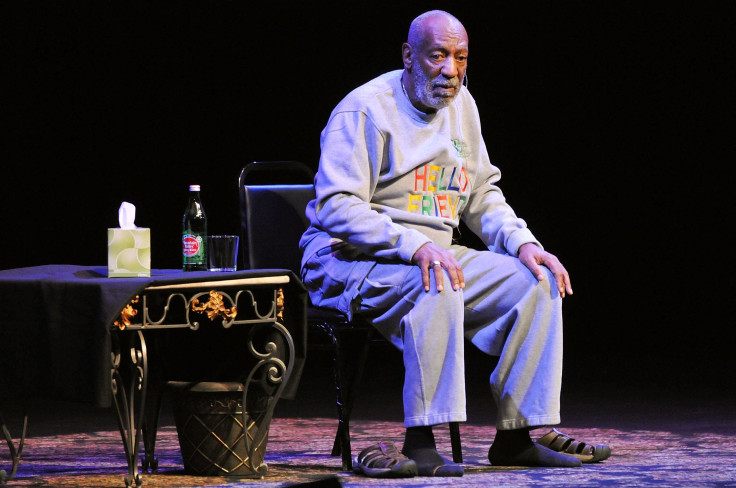 Chloe Goins, the model who had accused Bill Cosby of sexually assaulting her at the Playboy mansion in 2008, filed a lawsuit against the comedian Tuesday in the U.S. District Court in Los Angeles. Goins' lawsuit is the third filed against Cosby since last year, when sexual abuse cases against the 78-year-old were freshly reviewed.
Goins is seeking punitive damages for several problems she said she faced following the incident, including mental anguish, loss of self-esteem and dignity, the Associated Press (AP) reported. The lawsuit, which is filed under a provision where victims of underage sexual abuse can file the case several years after they turn 18, did not specify an exact date of the incident, the AP reported. Goins, 25, had reported the incident to police nine months ago, according to KABC, an ABC News affiliate.
Last week, the Los Angeles District Attorney's office said it was reviewing the investigations into a possible criminal case against Cosby. Goins had reportedly met with the investigators in January.
The lawsuit claims that Cosby had given Goins a drink, when she met him at the Playboy mansion in 2008. Goins felt sick and dizzy after the drink, following which Cosby offered to take her to a room where she could lie down. After she blacked out, Cosby allegedly assaulted her.
"Bill Cosby touched an intimate part of Chloe Goins' body while she was seriously disabled and/or unconscious," the lawsuit stated, according to the AP, adding: "Ms. Goins at no time gave Bill Cosby consent to touch her body in any way, let alone in a sexual manner."
Goins' law firm said that this is the first case to fall within California's statute of limitations. The suit also includes a list of 40 other women who have accused Cosby of some form of sexual misconduct, including allegations that he drugged and assaulted them. Some of these women are only identified by pseudonyms they've used while addressing news conferences with lawyer Gloria Allred, the AP reported.
"We know that she was drugged, we know that Mr. Cosby was there, and we know that he's the one that gave her the drink, and he's the one that undressed her and left her in that room and molested her," Goins' lawyer Spencer Kuvin said, according to KABC, adding: "This lawsuit represents a significant milestone in the collapse of Bill Cosby's fabricated public image over the years."
© Copyright IBTimes 2023. All rights reserved.
FOLLOW MORE IBT NEWS ON THE BELOW CHANNELS