Bill Cosby Sexual Assault Update: 3 More Women, Including 'The Cosby Show' Actress, Accuse Comedian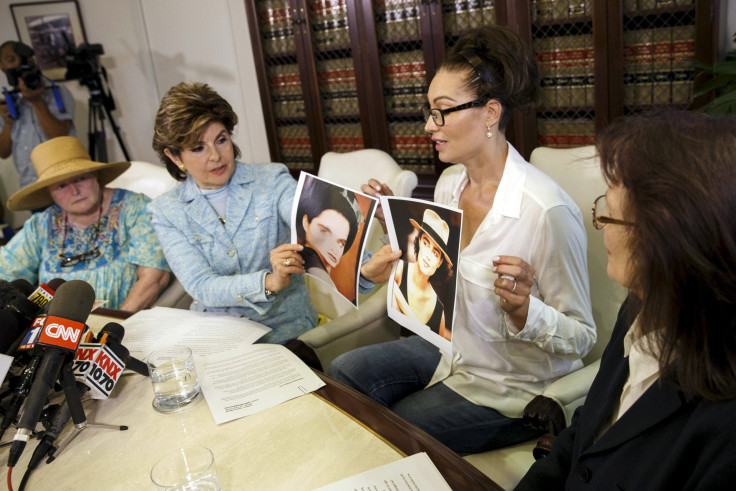 Three more women, including an actress who starred on "The Cosby Show," came forward Wednesday accusing Bill Cosby of sexually assaulting them decades ago. The new accusers have joined over 40 women who have made rape allegations against the comedian.
Eden Tirl, who appeared on "The Cosby Show"; Linda Ridgeway, a 1970s movie actress; and former American Airlines flight attendant Colleen Hughes, said at a press conference in Los Angeles Wednesday that the comedian used his power as a celebrity to sexually assault and harass them in the 1970s and 1980s. Gloria Allred, a civil rights attorney who is now representing more than 21 accusers, was also present at the conference.
"There is no statute of limitations on free speech," Allred said, according to People magazine. "A person who alleges that she or he is a victim can speak out at any time."
The three women gave details about the assault. Cosby's lawyers are yet to respond to the latest allegations, but they have repeatedly denied all previous accusations against the comedian. So far, no charges have been filed against the 78-year-old.
Tirl reportedly said that in 1989, she was locked in a dressing room with Cosby during a filming of his show, when he assaulted her. She gained courage to come forward and tell her story after seeing so many other women struggling for justice, the Los Angeles Times reported.
Ridgeway, who appeared in the film "The Mechanic," reportedly said the legendary comedian assaulted her during a meeting arranged by the William Morris talent agency for an acting job in 1971. The third new accuser, Hughes, reportedly said that she was in her 20s and was working with American Airlines in the early 1970s when Cosby flirted with her on a flight to Los Angeles. The two stopped at her hotel and the last thing she remembered was drinking from a glass, until waking up in the evening.
"We are not finished yet. These are not the last three to come forward," Allred reportedly said.
The new accusations come as the Los Angeles Police Department continues a criminal investigation into Cosby for an alleged 2008 assault. Earlier this month, Cosby was ordered to give a sworn deposition in a lawsuit filed by Judy Huth, who accused him of assaulting her in 1974 when she was 15 years old at the Playboy Mansion in Los Angeles.
In a 2005 deposition released last month, Cosby admitted under oath that he gave Quaaludes to Andrea Constand in the 1970s. Cosby claimed that the two had a consensual sexual relationship.
Last month, 35 of Cosby's accusers appeared together on the cover of New York Magazine. The issue -- "Cosby: The Women, An Unwelcome Sisterhood" -- focused on the stories of the victims.
© Copyright IBTimes 2023. All rights reserved.