Dateline's 'The Cosby Accusers Speak' To Feature Testimony Of 27 Bill Cosby Accusers; When And Where To Watch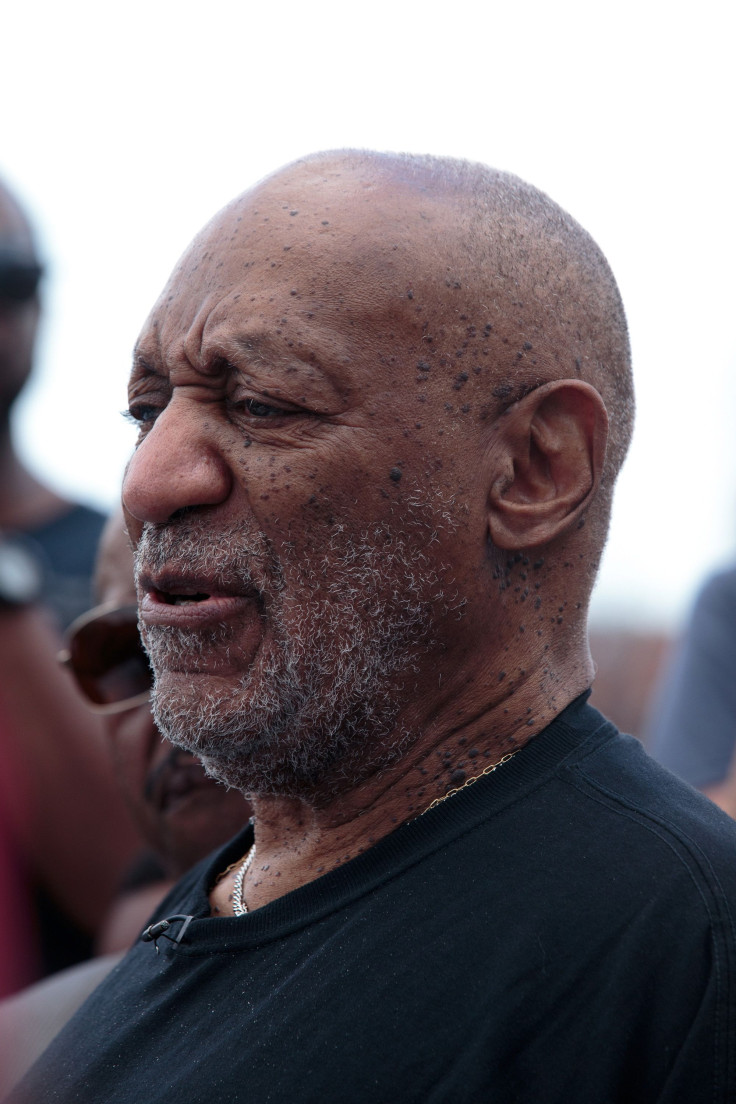 Bills Cosby's accusers are speaking out once again. The once legendary comedian has been accused of making unwanted sexual advances on more than 50 women over the years. Now close to 30 women are gearing up to sit down with Dateline NBC to share their stories.
According to a press release from NBC News, 27 women will be interviewed by national correspondent Kate Snow in a new special titled "The Cosby Accusers Speak." Each woman will share her account of the sexual assault which they claim occurred at the hands of Cosby, now 78. The release notes that, while each incident took place at a different period in time they are "strikingly similar." NBC claims most of the stories start the same -- Cosby allegedly offered to serve as a sort of mentor to them before coming onto them or drugging and mistreating them.
The victims appearing on the show reportedly range in age from 46 to 80. Snow, 46, will be asking each woman questions pertaining to those who may have doubts about their claims. The esteemed news anchor also got the opportunity to sit down with a group of women who chose to remain anonymous, but also wanted to share their stories about being allgedly raped by Cosby. Attorney Gloria Allred, who represents each of the women accusing the former "The Cosby Show" star of rape, will be featured in the special in some capacity as well.
This marks the second time women accusing Cosby of rape have shared their stories on television. The first came on Sept. 17 on A&E's "Cosby: The Women Speak." The special featured the testimony of more than a dozen women sharing the allegations they've made against the "Fat Albert" star. Of those featured in the show were actress Louisa Moritz, publicist Joan Tarshis and model Beverly Johnson.
Three more women recently came forward accusing Cosby of having acted inappropriately toward them. During a press conference held at Allred's office the new accusers revealed themselves and discussed their encounters with Cosby. Linda Ridgeway Whitedeer, Colleen Hughes and Eden Tirl's accounts of their attacks followed a similar pattern to those that came before them.
Hughes told press she was a flight attendant for American Airlines in the 1970s when she met Cosby. She was invited back to his hotel room where she was changing out of her uniform in a bathroom. After exiting the room she was approached by Cosby who handed her champagne. According to her account she woke up nearly eight hours later to find that she had been left alone in the room. Her clothes were strewn about the room and she noted that there was semen "all over me." Whitedeer had a similar encounter, saying Cosby forced her to perform oral sex on him in the director's office of a movie set. Tirl said she was not sexually assaulted by the actor, but he did make several passes at her.
Dateline's "The Cosby Accusers Speak" premieres Friday, Oct. 9, at 9 p.m. EDT on NBC.
© Copyright IBTimes 2023. All rights reserved.
FOLLOW MORE IBT NEWS ON THE BELOW CHANNELS