Bill Cosby Update: Comedian 'Not Remorseful', Considers Himself 'Political Prisoner'
Bill Cosby, who was moved from special housing to the general population of a Pennsylvania prison on Jan. 28, considers himself a "political prisoner." According to the comedian's press spokesperson Andrew Wyatt, Cosby was in good spirits and was "not remorseful" despite being sentenced to three to 10 years in prison for drugging and sexually assaulting Andrea Constand at his Pennsylvania home in 2004.
"When I visit him, it's nothing sad about it," lawyer Wyatt told NBC affiliate WCAU in Philadelphia in a recent interview. "He's not sad. He's not remorseful, because he did nothing wrong."
Cosby reportedly speaks with his wife, Camille, by phone three times a day but has not had any visits from her in the four months he has been in prison. According to Wyatt, Cosby does not expect his wife or daughters to visit him at the prison.
"He doesn't want to have them in that environment," Wyatt said. "Why put them in that position, to make it turn into some form of a circus?"
Wyatt also said the 81-year-old used to wake up at 3:30 a.m. to do pushups and situps in his cell before breakfast and was having an "amazing" prison experience. As part of his prison transformation, Cosby lost weight and to keep himself fit he was avoiding bread or dessert. He also rinses his food three times to reduce the sodium in it.
While Cosby was living in a general population unit, he would mostly stay separated from the other inmates at the prison, except for the inmates who were assigned to help him around because of his vision problems, Wyatt told CNN.
"He does not eat in the area with other residents, he does not have a cellmate, and he does not exercise with other residents," Wyatt told CNN. In the new prison, inmates can spend several hours each day in the gym, exercise yard, library, class, or day room.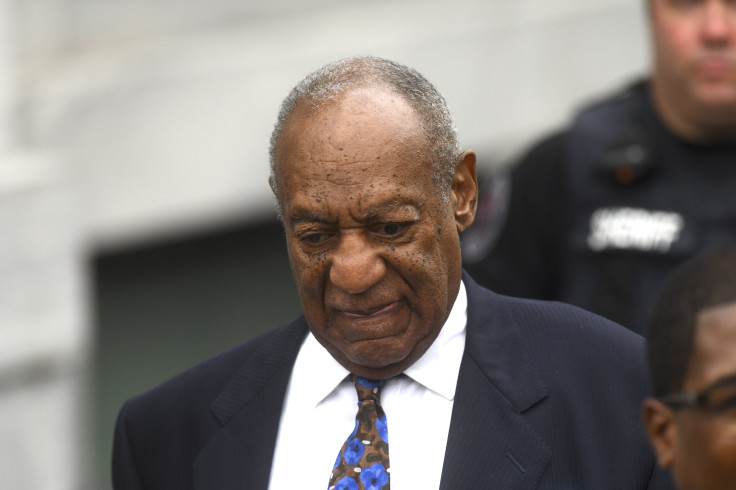 Talking about his prison time, Wyatt told TMZ earlier this month that the comedian is becoming the most popular inmate in prison as he is met with cheers and applause from the other inmates and their families when he enters the visiting room. His fans in the prison have told him they think it's wrong that he is behind bars. They also blamed a "corrupt" judge and district attorney in Montgomery County, Pennsylvania, for his conviction, according to TMZ.
There have also been reports that Cosby offered other inmates at the Pennsylvania prison medical advice. A source told Radar Online that Cosby "believes he learned a lot about how to cure people and speak to patients after playing Dr. Huxtable for nearly eight years on 'The Cosby Show.'"
"He is accepting appointments from inmates to help diagnose anything from a cold to obesity. If he thinks they're incurable, he refers them to the infirmary with a 'preliminary diagnosis,'" the source added.
Wyatt also confirmed to Radar Online that Cosby "has regular and in-depth discussions about getting better nutrition for the residents…getting them on natural supplements because residents and officers have major health problems."
© Copyright IBTimes 2023. All rights reserved.