Bill Gates Relationship With Jeffrey Epstein Could Be Reason For Divorce
New information has surfaced about the reasons Bill and Melinda Gates are divorcing. According to a report Sunday from the Wall Street Journal, Melinda Gates had sought a legal team in 2019 about divorcing the Microsoft founder due to his dealings with convicted sex offender Jeffrey Epstein.
A former employee of the Bill & Melinda Gates Foundation told the Journal that Melinda had concerns in 2013 about Bill's relationship with Epstein. The Journal cited sources that Melinda told Bill she was uncomfortable with Epstein after the couple met him in 2013 and that despite her concerns Bill had maintained a relationship with Epstein.
Bill had told the Journal in 2019 that he had met with Epstein but "didn't have any business relationship or friendship with him."
According to a New York Times report in October 2019, the foundation's employees had made multiple visits in 2011 to Epstein's New York mansion. Epstein had reportedly proposed a multibillion-dollar charitable fund.
The Times referenced an email from 2011 that Bill sent colleagues about Epstein after a meeting. The email read: "His lifestyle is very different and kind of intriguing although it would not work for me."
"Bill Gates regrets ever meeting with Epstein and recognizes it was an error in judgment to do so," Bill Gates spokesperson Bridgitt Arnold said in 2019.
Bill and Melinda married in 1994. They announced their divorce on May 3 on social media.
The Bill & Melinda Gates Foundation was launched in 2000 and is the world's largest private foundation.
Bill Gates has an estimated net worth of $146 billion, according to the Bloomberg Billionaire Index.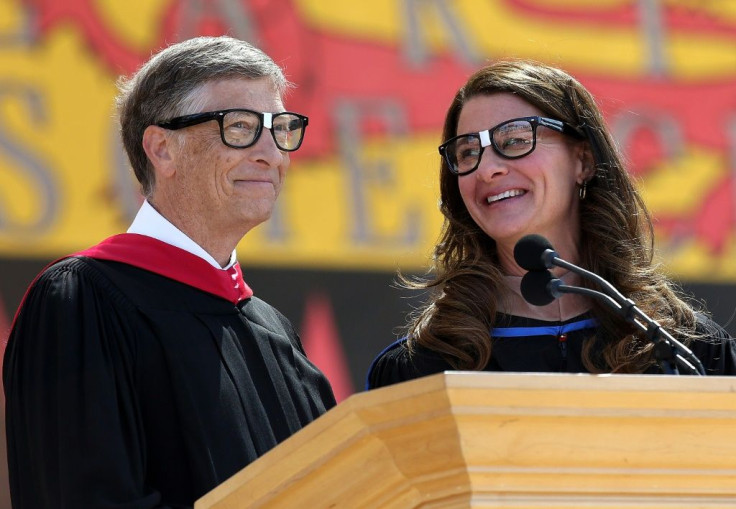 © Copyright IBTimes 2023. All rights reserved.
FOLLOW MORE IBT NEWS ON THE BELOW CHANNELS