Bill Gates Says He'd Choose To Wed Melinda 'All Over Again' While Reflecting On Split
KEY POINTS
Bill Gates said he doesn't have any plans to marry again following his divorce from Melinda French Gates
The tech billionaire "highly" recommends marriage
He said he feels lucky that he still gets to work with Melinda
Bill Gates is reflecting on his marriage to ex-wife Melinda French Gates nine months after their divorce.
The pair announced their decision to divorce in May 2021 after nearly 30 years of marriage. It was finalized that August, but they continue to run their foundation, the Bill and Melinda Gates Foundation, together.
During a new interview with The Sunday Times, Gates spoke about his current working relationship with Melinda and how he feels about the end of their 27-year marriage.
The Microsoft co-founder said he believes that though it ended in divorce, their marriage was "great" and insisted that he wouldn't choose to marry another person if given the chance to do it all over again.
"Every marriage, as the kids leave the house, will go through a transition. Mine sadly went through this transition called divorce. But from my point of view, it was a great marriage," the 66-year-old tech mogul told the outlet. "I wouldn't have changed it. You know, I wouldn't choose to marry someone else."
When asked if he would marry again, Gates replied, "Yes. I'm talking about would I marry Melinda all over again. In terms of my future, I don't have any plans, but I highly recommend marriage."
As for whether he's slowly coming to terms with his divorce, Gates admitted that he doesn't know, explaining that he thinks "simple characterizations aren't appropriate."
But the billionaire said he feels lucky that he still gets to work with Melinda on their foundation, sharing: "We have the annual employee meeting at the Foundation and the Giving Pledge and the annual meeting in June that she and I host together."
Gates said he believes he is still friends with his ex-wife, even if she chose not to use the term to describe their relationship after the divorce.
"We have a, you know, super important, complex, close relationship where we've chosen to work together. And I'm very happy that we get to work together. You know, we built the Foundation together," he explained. "And we have three amazing kids."
The former couple share three children, Jennifer, 26, Rory, 22, and Phoebe, 19.
Asked about Melinda's statement that she was grieving for their relationship, Gates said he feels the same because they grew up and did a lot of things together.
"I'm also grieving the same way she is," he said.
In their joint statement announcing their divorce last year, Gates and Melinda said they decided to end their marriage "after a great deal of thought and a lot of work on our relationship."
The former couple vowed to continue their work together at the Bill & Melinda Gates Foundation, which they founded in 2000, as they "continue to share a belief in that mission."
"But we no longer believe we can grow together as a couple in this next phase of our lives," they concluded in the statement.
The divorce was finalized three months later. Part of their divorce agreement was that neither party would pay the other spousal support, according to documents obtained by Entertainment Tonight, but no further details were disclosed.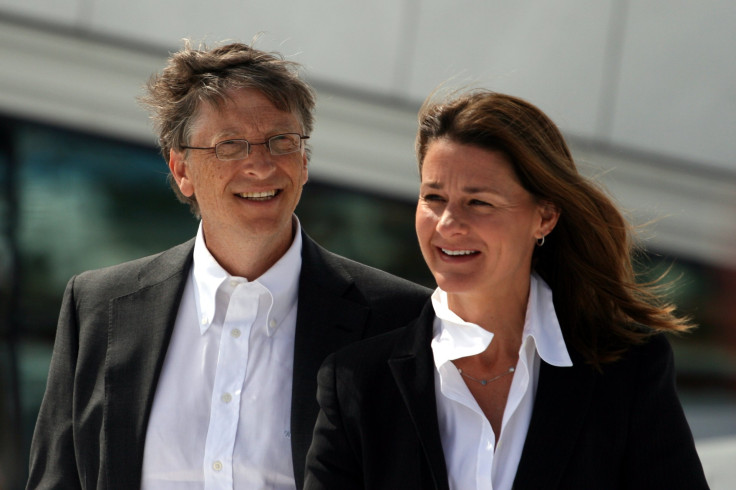 © Copyright IBTimes 2023. All rights reserved.