Bill O'Reilly Net Worth: What Fox News Host Could Lose If He's Fired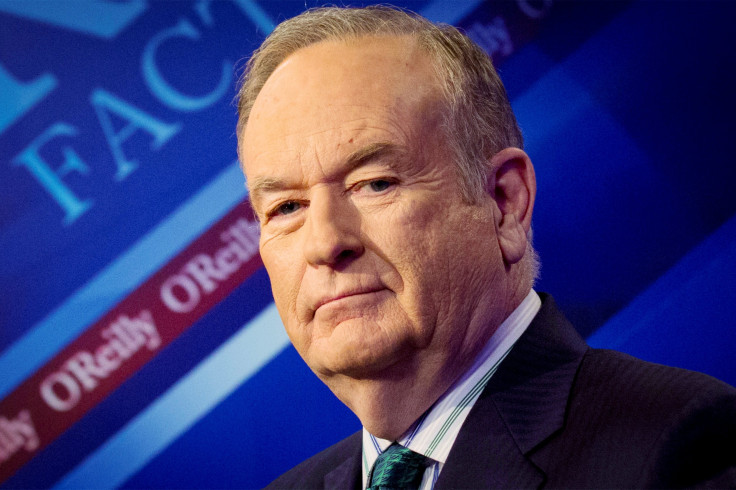 UPDATE 2:35 p.m. EDT - A statement from 21st Century Fox was emailed employees announcing that Bill O'Reilly would not be returning to Fox News.
"After a thorough and careful review of allegations against him, the Company and Bill O'Reilly have agreed that Mr. O'Reilly will not return to the Fox News Channel. This decision follows an extensive review done in collaboration with outside counsel," the statement read.
Following a string of sexual harassment allegations brought against popular Fox News anchor Bill O'Reilly, the media company's parent company could be looking to fire O'Reilly soon, according to multiple reports.
Sources privy to network discussions revealed that O'Reilly, who has worked on the Fox News network for over 20 years, could be ousted when he arrives from his trip to Italy, New York Magazine reported Wednesday. The board of 21st Century Fox is expected to deliberate Thursday.
O'Reilly, who has worked as a television and radio host, political commentator and author, has a current net worth valued at $85 million, with a $20 million salary, according to Celebrity Net Worth.
Read: Is Bill O'Reilly Getting Fired From Fox News? Timeline And Everything We Know About Sexual Harassment Allegations
O'Reilly's multi-year contract with Fox is said to be worth over $20 million a year and was recently renewed despite the multiple sexual harassment claims brought against him. The Fox News Network and O'Reilly paid out about $13 million to settle the claims, according to The Hill. If – or when – O'Reilly is fired from the show, he will collect the remainder of his multi-million-dollar contract, which will be a significantly large sum. When former Fox News chairman Roger Ailes left in 2016, he was paid the rest of his contract, a sum of $40 million, New York Magazine reported.
O'Reilly became one of Fox News' golden anchors when he hosted the highly successful "The O'Reilly Factor," which debuted on the channel in 1996. Prior to that, O'Reilly worked at CBS and ABC News.
Executives at Fox now have to decide how they will end O'Reilly's powerful reign on the show. Since O'Reilly's ratings have in fact risen since the allegations surfaced, network execs will need to decide if they will have O'Reilly publically announce his departure to fans. O'Reilly is one of the highest-paid people in television news, and his show is one of the most-viewed spots in cable news, Variety reported. The average viewership was even said to have grown to roughly four million viewers in recent months, according to the outlet.
© Copyright IBTimes 2023. All rights reserved.