Billie Eilish Fires Back At Haters Labeling Her A 'Sellout' For Embracing Femininity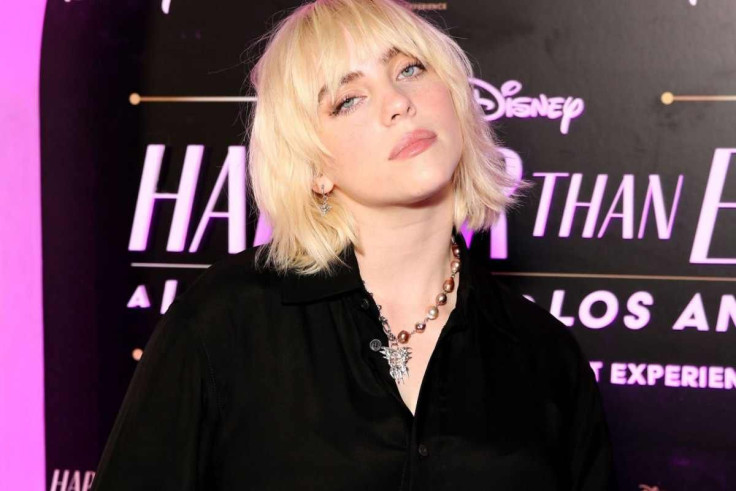 KEY POINTS
Billie Eilish slammed haters of her style evolution in an Instagram Story this weekend
The Grammy winner called her critics "true idiots" and "f---ing bozos"
Eilish pointed out that women are "multifaceted"
Billie Eilish is clapping back at her style critics.
In an Instagram Story Saturday, Eilish slammed online trolls who labeled her a "sellout" for expressing her femininity, calling them "true idiots" and "f---ing bozos" who need to "let women exist!"
"I spent the first 5 years of my career getting absolutely OBLITERATED by you fools for being boyish and dressing how I did and constantly being told I'd be hotter if I acted like a woman, and now when I feel comfortable enough to wear anything remotely feminine or flirting, I CHANGED and am a sellout," the 21-year-old pop star wrote on her Instagram Story alongside a photo of her rolling her eyes, Entertainment Tonight reported.
"You guys are true idiots," she continued. "I can be BOTH, you f---ing bozos. LET WOMEN EXIST!"
In another Instagram Story, Eilish shared a snap of herself smiling and looking into the camera with text overlayed that read, "FUN FACT! Did you know that women are multifaceted!!!!!??? Shocking, right?? Believe it or not, women can be interested in multiple things."
The Grammy winner added, "Also that femininity does not equal weakness??!!!! Omg?! Insane, right? Who knew?? And also totally unheard of and insane to want to express yourself differently at different times."
In her final Instagram Story, she made sure her haters knew how she felt after they labeled her a "sellout," writing: "Suck my absolute c--k and balls, you women-hating a--weirdos." The accompanying snap showed her giving the peace sign.
During the early days of the "Happier Than Ever" hitmaker's career, she was known for wearing oversized hoodies and baggy pants to events and award shows.
Eilish previously opened up about her body image struggles and explained that her figure "was the initial reason for my depression when I was younger."
"I never want the world to know everything about me," she said in a 2019 Calvin Klein campaign. "I mean, that's why I wear big, baggy clothes: Nobody can have an opinion, because they haven't seen what's underneath."
But Eilish surprised fans when she showed off her sexy side on the June 2021 cover of British Vogue, rocking sexy lingerie and then-new blonde locks.
Eilish told Vogue that it took four dye sessions to get rid of her signature jet-black and lurid green hair. She added that she was "ready for it to suck" but that the experience ended up being transformative.
"I feel more like a woman, somehow," she said.
Since then, Eilish has been seen sporting more glam looks for the red carpet, though she still opts for baggy outfits every now and then.
Eilish rocked a figure-hugging gothic black gown for the 2023 Met Gala. She even took a bathroom selfie at the event alongside Halle Bailey, Maya Hawke and Elle Fanning with the bold "No Smoking" sign visible on the mirror.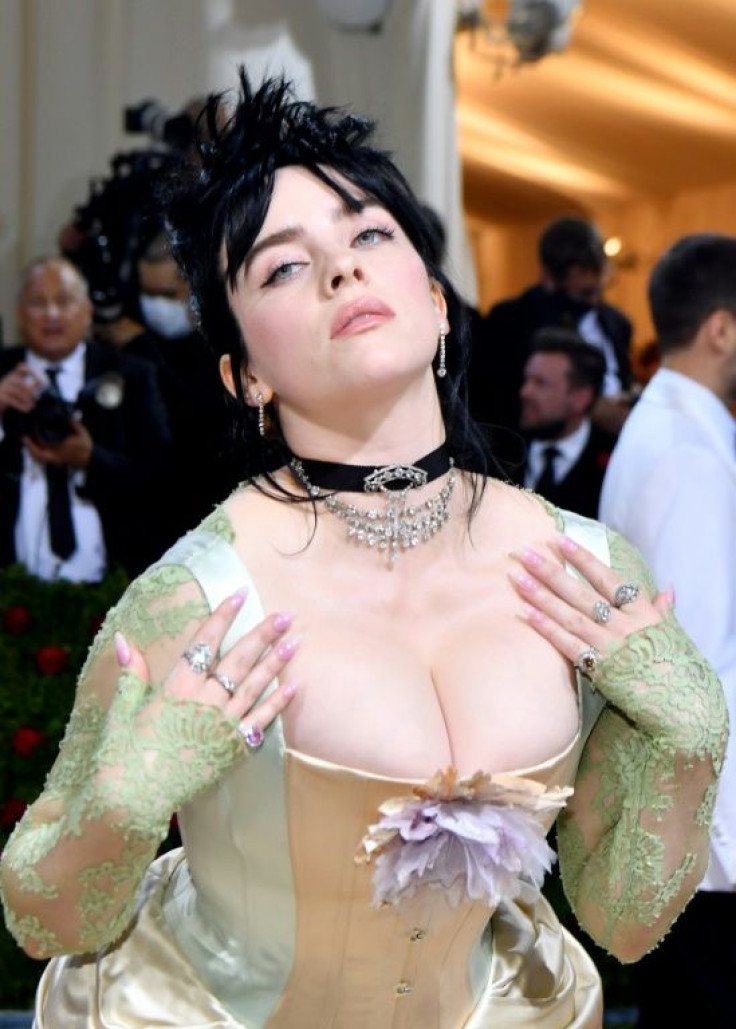 © Copyright IBTimes 2023. All rights reserved.