Biloxi Police Officer Shot Dead: Manhunt Underway For Suspect In Mississippi
The fatal shooting of a police officer in Biloxi, Mississippi, led authorities to organize a manhunt for the suspect, Sunday.
According to Biloxi Police Chief John Miller, the male suspect approached an on-duty, uniformed officer in the parking lot of the Lopez Quave Public Safety Center, where the department's main headquarters was located, and shot the officer multiple times, at around 10:30 p.m. CDT [11:30 p.m. EDT]. The suspect fled the scene immediately after that. The area was cordoned off with yellow tape following the incident.
The officer was rushed to the emergency room of Merit Health Biloxi following the shooting, where he died of gunshot wounds. The deceased was not identified by the police department.
Miller told ABC/CBS-affiliated WLOX that the Gulfport Police Department was asked to lead the investigation into the shooting – which was the standard protocol given that an officer from the department was killed in the line of duty. The Harrison County Sheriff's Office and District Attorney's office were also assisting in the investigation.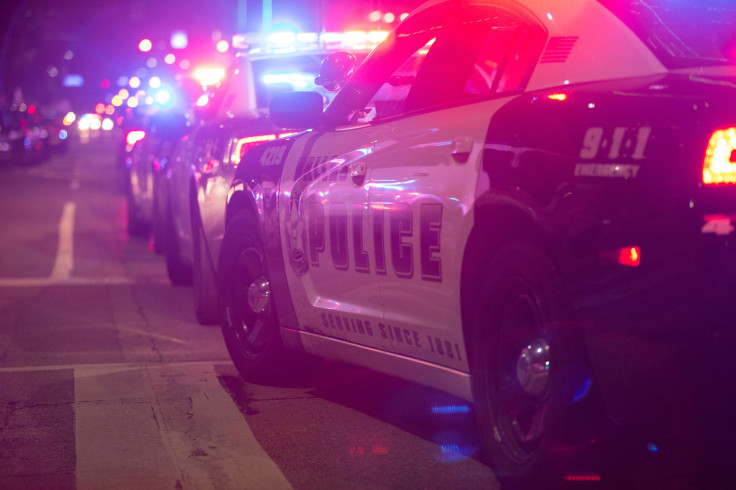 Not many details about the shooting were revealed by the chief. It was also not known whether the fallen officer had confronted the suspect prior to getting shot.
Gulfport Police Chief Leonard Papania released a picture of the unidentified suspect to the media, where he was seen wearing a black t-shirt, navy blue shorts, dark high top sneakers with red caps and a rolled up red skull beanie. He was described by the police as a man with a thin frame whose height was between five feet, seven inches and five feet, ten inches.
A police helicopter was deployed – seen flying over the city at about 1 a.m. CDT Monday morning – in the search of the suspect. Anybody with information about the suspect was urged to call the Biloxi police at 228-392-0641.
© Copyright IBTimes 2023. All rights reserved.