Binance, Coinbase CEOs Collectively Lost $1.7 Billion Of Personal Wealth After SEC Crackdown
KEY POINTS
The SEC filed charges against Binance and Coinbase this week
The lawsuits impact the companies' valuation and the crypto market
The cryptocurrency market saw a 2.6% gain over the past 24 hours
The lawsuits filed by the U.S. Securities and Exchange Commission (SEC) this week against major centralized cryptocurrency exchange platforms Binance and Coinbase not only cost the crypto market billions but also the exchanges' CEOs billions of dollars in personal wealth.
The Wall Street major regulator filed a lawsuit against Binance on Monday and Coinbase on Tuesday and alleged that both cryptocurrency empires violated the country's securities law.
But while these huge developments in the nascent industry massively impacted the valuations of both companies, causing a drop in prices of popular digital assets and briefly crashing the crypto market, Zhao and Armstrong collectively lost more than $1 billion, Bloomberg revealed, citing its Billionaires Index data.
Zhao, who is considered one of the wealthiest crypto executives, now has a net worth of $26 billion, witnessing a decrease of around $1.4 billion. His previous net worth was more than $27 billion.
Armstrong, on the other hand, lost $361 million and is now worth $2.2 billion from his previous net worth of roughly more than $2.5 billion.
Both CEOs, who previously saw an increase in their respective net worth prior to the downturn, collectively lost $1.76 billion in the two days since the charges by the SEC.
Zhao's net worth skyrocketed by 117% while Armstrong's surged by 61%, both collectively gaining approximately $15.4 billion earlier this year.
While the Binance and Coinbase CEOs lost part of their personal wealth in the wake of the SEC lawsuits, their collective losses account for only 14.3% of their collective gain in the early part of 2023.
Zhao, who is named defendant in the lawsuit filed by the SEC, dismissed the charges and tweeted the number 4, which, in his own words, means "Ignore FUD, fake news, attacks, etc."
While Armstrong shared a lengthy tweet a few hours after news about the lawsuit broke out, assuring its customers and the broader cryptocurrency industry that Coinbase "will get the job done," and would go to court if it is what's needed to get clarity on regulations but still optimistic that "America will get this right in the end."
The SEC charges against Binance and Coinbase may have tilted the crypto market to trade in the red zone but it did not last long.
The cryptocurrency market saw a 2.6% gain over the past 24 hours with a global market cap of $1.112 trillion as of 5:05 a.m. ET on Wednesday, according to the latest data from CoinMarketCap.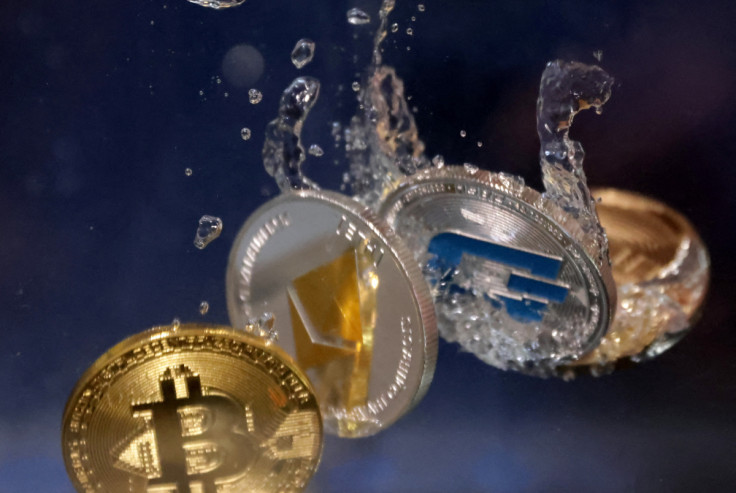 © Copyright IBTimes 2023. All rights reserved.