Coinbase Faces Cease And Desist Threat From Multiple US Securities Regulators Aside From SEC Lawsuit
The lawsuit filed by the U.S. Securities and Exchange Commission (SEC) against Coinbase on Tuesday placed the publicly traded American company which operates a centralized crypto exchange in the crosshairs of multiple U.S. state regulators which issued a show cause order alleging the crypto business' staking program violated the country's securities law.
Following the lawsuit by the SEC alleging that Coinbase has been operating an unregistered exchange, broker, and clearing agency, ASC, a task force consisting of ten U.S. state regulators, is coming after the CEX for allegedly violating state securities law through its staking program.
The Alabama Securities Commission (ASC) composed of state regulators from Alabama, California, Illinois, Kentucky, Maryland, New Jersey, South Carolina, Vermont, Washington and Wisconsin revealed that it issued a Show Cause Order against Coinbase on Tuesday.
The Show Cause order claimed that "Coinbase violates the securities law by offering its staking rewards program accounts to Alabama residents without a registration to offer or sell these securities."
The ASC argued that "Under Coinbase's staking rewards program, investors deposit crypto assets with Coinbase, which then facilitates the staking of these assets on the blockchain. The program is offered to the public and advertises a return of up to 6% on investments. Coinbase pools investors' crypto assets and employs a team to generate staking rewards. Coinbase takes a cut of those profits before sharing them with investors."
The task force clarified that its latest action "does not prohibit Coinbase from offering staking as a service, so long as it complies with Alabama's laws" and pointed out that the reason why an offer or sale of securities must be registered is to "ensure that investors receive all material information needed to evaluate the risks of participating in an investment, including in a staking rewards program."
The Show Cause order gives Coinbase 28 days to show cause why it should not be directed to cease and desist from offering "unregistered securities in Alabama."
"The ASC is committed to protecting Alabama consumers and investors, including those who choose to invest in the decentralized finance space," ASC Director Amanda Senn said, noting that the task force's "action is another step toward ensuring that investors in crypto asset products are offered the same protections under our laws and are fully aware of the risks involved in these investments."
The ASC also disclosed that the nearly 3.5 million Coinbase staking rewards programs accounts, "are not insured by the Federal Deposit Insurance Corporation (FDIC) or Securities Investor Protection Corporation (SIPC)" which puts the members at risk since there is "no protection from loss for any of these accounts, including the more than 33,000 accounts currently held by Alabama investors."
Meanwhile, in a press release announcing the lawsuit filed by the SEC against Coinbase, SEC chairman Gary Gensler said that "Coinbase's alleged failures deprive investors of critical protections, including rulebooks that prevent fraud and manipulation, proper disclosure, safeguards against conflicts of interest, and routine inspection by the SEC," adding that "Coinbase never registered its staking-as-a-service program as required by the securities laws, again depriving investors of critical disclosure and other protections."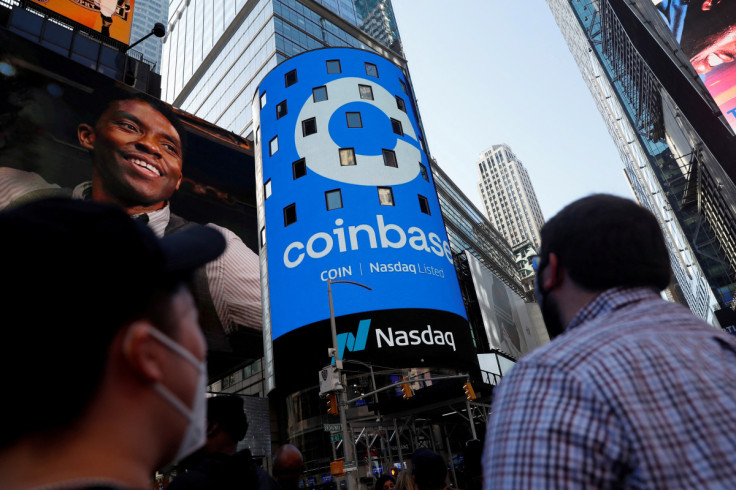 © Copyright IBTimes 2023. All rights reserved.