Binance Removes $547M Worth Of BNB Tokens From Circulating Supply
KEY POINTS
BNB is the native token of the BNB Chain or the Binance Smart Chain
Binance recently suffered an exploit in its BNB Chain Bridge
BNB was trading up 3.91% at $273.40
Binance, the world's largest cryptocurrency exchange (CEX) platform, conducted its 21st burn event Thursday, which saw a reduction of over 2 million BNB tokens from its circulating supply.
Binance announced that it sent 2,065,152 BNB tokens to a dead wallet Thursday, which at the time was valued at half a million dollars or specifically $547 million. Aside from those, the platform also shared that the total number of burned tokens includes the 4,833.25 BNB that were destroyed via the Pioneer Burn Program – a burning mechanism that aids users who had lost their crypto assets through inadvertent or honest mistakes.
"As per the BNB Auto-Burn procedure, the 21st quarterly BNB token burn of 2,065,152.42 BNB has been completed. The latest quarterly burn includes 4,833.25 BNB that was effectively burned via the Pioneer Burn Program," Binance said in a blog post.
BNB is the native token of the BNB Chain or the Binance Smart Chain, which recently saw approximately a $100 million loss due to an exploit in its bridge. Interestingly, the total number of burned BNB tokens is almost the same as the number of tokens Binance lost to an "exploiter," who used artificial withdrawal proofs to siphon the tokens.
The cryptocurrency platform has since executed a hard fork to resolve the issues, but the "exploiter" was still able to get away with around $100 million. No users lost any funds during the exploit and Binance was able to prevent more losses because of its swift action following the discovery of irregularities.
Burning is a normal event in the cryptocurrency industry, which primarily aims to reduce the number of total circulating tokens. It is also a known measure used to counter inflation with some speculating that a reduced number of circulating supply could spike the price of the crypto asset.
Binance's quarterly burn was previously based on its profits from BNB trades at its cryptocurrency exchange platform. However, this has since been fashioned into the auto-burn model.
The number of BNB tokens to be burned is based on the number of BNB chain blocks over the quarter and the price of the BNB. In other words, the higher the price of the crypto asset within the period, the more BNB tokens would be burned.
As of 3:46 a.m. ET Friday, BNB was trading up 3.91% at $273.40 with a 24-hour volume of $1,158,339,623, according to the latest data from CoinMarketCap.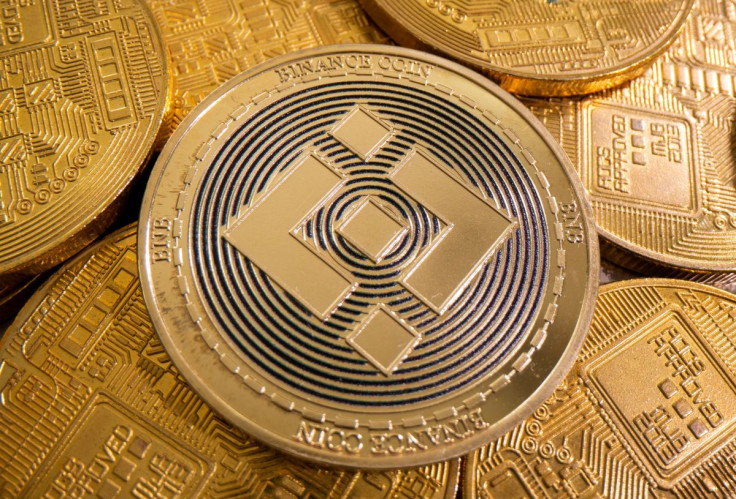 © Copyright IBTimes 2023. All rights reserved.