'The Birth Of A Nation' And 3 Other Films Generating Award-Season Buzz Following 2016 CinemaCon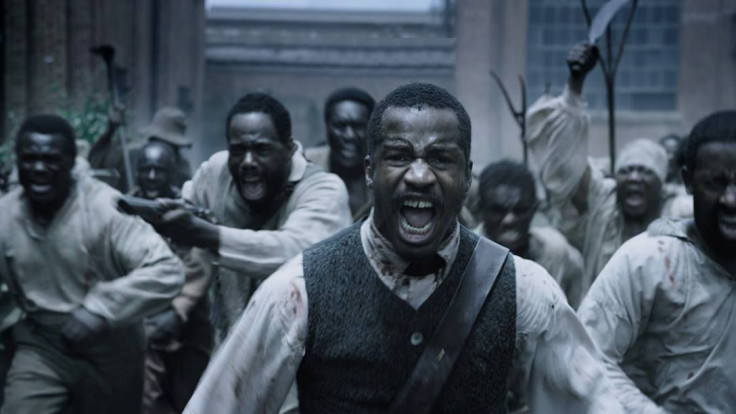 Sometimes all you need is the magic of one trailer to predict the success of a film.
At the just-wrapped CinemaCon in Las Vegas, several studios premiered trailers and clips from their forthcoming projects. From biographical thrillers to dramadies, there was something for everyone, but a few select presentations made it clear some films premiering this year might deserve more recognition than others during awards season.
1. "The Birth of a Nation" — Commit the name Nate Parker to memory. He's the triple-threat director, screenwriter and star of this Fox Searchlight drama about the power of one man's voice. Scheduled for an Oct. 7 release, the movie was several years in the making, but it took only 27 days to film. Parker portrays Nat Turner, a former American slave and preacher who lead a freedom uprising in the 1800s.
Parker said he was influenced by the story of Turner, who grew up miles from the actor's hometown in Virginia. From Parker's performance in the trailer (a feature-length promo will be released later this year), to the bidding war between studios to buy the film, to Parker's CinemaCon win for breakthrough director of the year, a big hit is likely on the way.
2. "Billy Lynn's Long Halftime Walk" — Ang Lee is back with a project that promises to appear it will disappoint. The award-winning "Life of Pi" director's film follows a young infantryman who struggles with being called a hero while reliving the horrors of war. Notable stars include Steve Martin, Chris Tucker, Vin Diesel and Kristen Stewart. The Sony Pictures Entertainment film premieres Nov. 11.
3. "The Edge of Seventeen" — Kelly Fremon deserves some serious credit here. The first-time director and screenwriter helms this STX Entertainment film, described as a John Hughes-esque dramedy for the 21st century. Hailee Steinfeld, a former Oscar nominee, stars as a teenager who hates society but tries to fit in when her best friend falls in love with her popular older brother. Kyra Sedgewick and Woodley Harrelson play the adults who don't understand her.
4. "Free State of Jones" — Matthew McConaughey may have a few more awards coming his way after the STX Entertainment film "Free State of Jones" premieres on June 24. The former Oscar winner stars as a rebel leading a group against the Confederate army in this biographical drama. In a scene from the Gary Ross- directed ("The Hunger Games") shown at CinemaCon, McConaughey lays a young soldier (Jacob Lofland) to rest after a fight on the battlefield. "You love God, don't you, Daniel?" his character asks. After telling the boy that he's not really dying, the wind blows and he passes on. Cue the water works.
© Copyright IBTimes 2023. All rights reserved.