Bitcoin Drops To Its Lowest Level Since June But Sees Boost In Institutional Adoption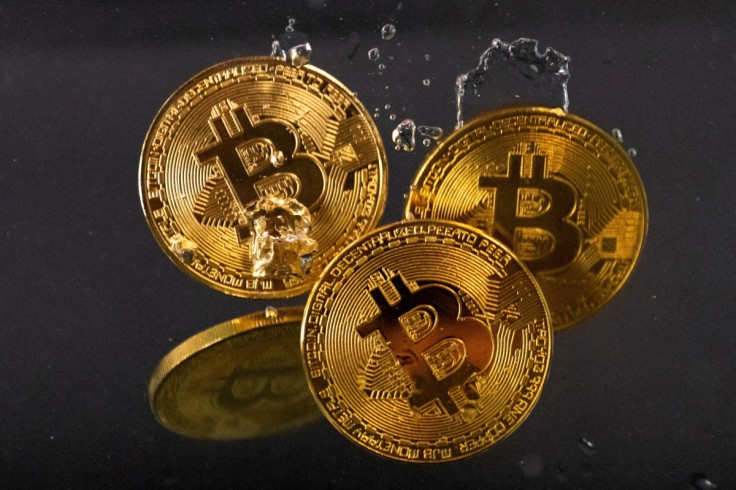 KEY POINTS
Bitcoin saw a 2% loss and was trading in the red zone at $28,870 in the early hours on Tuesday
The crypto asset's current price level is considered its weakest since mid-June
As of 1:04 p.m. ET on Monday, Bitcoin was trading at $28,956.08
After experiencing a decline in July, Bitcoin, the world's largest crypto asset by market capitalization, started August in the red as it dropped to its lowest level since mid-June, despite an increase in its institutional adoption.
According to data from CoinMarketCap, Bitcoin saw a 2% loss and was trading at $28,870 in the early hours of Tuesday, hitting a six-week low and adding to the 4% price dip from last month.
The current price level for the crypto asset is considered its weakest since mid-June.
Last Monday, BTC dropped to as low as $28,750 in anticipation of the 25bps rate hike, which was later confirmed by the U.S. Federal Reserve a few days after.
In the past week, Bitcoin's price ranged between $29,000 and $29,500. Despite this dip, the important news is the continued surge in institutional interest in the world's largest crypto asset, according to Matteo Greco, a research analyst at Fineqia International, a publicly listed digital asset and fintech investment business.
"The BTC dominance, the metric which expresses the ratio between the BTC market and the total digital assets market cap, decreased from its year-to-date top of about 52% to the current 49.8%," Greco told International Business Times., adding that the XRP ruling triggered altcoins to dominate the market in terms of volumes and price action.
However, the research analyst pointed out that despite the dip in the price of Bitcoin, the "important news" is the continued surge in institutional interest in the world's largest crypto asset.
Greco underlined Coinbase's announcement of the layer-2 chain BASE in February and the network becoming available to developers last month.
BASE is an Ethereum chain that promises to offer "a safe, low-cost, developer-friendly way to build on-chain."
He also highlighted the launch of the controversial token BALD on July 29, which saw a massive spike in its value in less than 24 hours, reaching a market capitalization of $45 million.
"This coin launch was the main cause of a x48 spike in Total Value Locked (TVL) on the Base blockchain. TVL is a metric used in DeFi which expresses the fiat worth amount of funds that are deposited into a specific protocol or chain," Greco told IBT before noting, "This represents the first big inflow of funds for the Coinbase DeFi ecosystem."
Moreover, the Fineqia International research analyst pointed out the commencement of issuance of the specialized blockchain firm Securitize of tokenized securities in Europe via the Avalanche blockchain, noting that "these securities represent equity in the Spanish real estate investment trust Mancipi Partners and secondary trading is expected to begin in September."
Greco also detailed how Bank of Italy's fintech innovation center Milano Hub launched a DeFi project involving Polygon Labs and Fireblocks.
"The goal is to help financial institutions correctly approach decentralized finance and tokenized assets. Milano Hub will also support the development of the 'Institutional DeFi for Security Token' platform, the program that aims to support TradFi to experiment with security tokens and execute transactions using DeFi in a secure and regulated way, the research analyst explained.
"All this news that came in the last few days highlights how much institutional interest towards the digital asset space is increasing," Greco said.
"Following the huge number of ETF applications filed in the past couple of months, we are now observing a strong move of institutions towards DeFi and asset tokenization," he further said.
"The number of use cases and projects involved in RWA tokenization is rapidly increasing and it is expected to surge in the next few years bringing fractional property and tamper-proof ownership to several markets which are currently really illiquid and fragmented," he noted.
Crypto analyst and MN Trading CEO and founder Michaël van de Poppe said over the weekend that the first week of August is "Another macroeconomic week packed with events," noting that the "PMI data" will be out on Thursday, "Unemployment data Tuesday, Wednesday and key factor Friday."
Trader who uses the X handle @TheCryptoSimon agreed with the analyst and said, "Absolutely, it's going to be a significant week for the markets with PMI data and unemployment figures coming out. These events could indeed influence the movement of Bitcoin and other cryptocurrencies. Let's stay vigilant and make informed decisions."
Another crypto trader predicted that the events will most likely allow investors to "see a huge volatility and volume increasing at markets."
As of 1:04 p.m. ET on Monday, Bitcoin was trading at $28,956.08, with a 24-hour trading volume of $15,528,161,646, representing a 0.84% decline in the last 24 hours and a 0.99% loss over the past seven days.
Bitcoin's total circulating supply stands at 19,445,187 BTC, and its value is down by 0.77% at a market cap of $563,329,885,052, based on the latest data from CoinMarketCap.
© Copyright IBTimes 2023. All rights reserved.