Bitcoin Price Plummets To Less Than $13,000: Bubble Popping?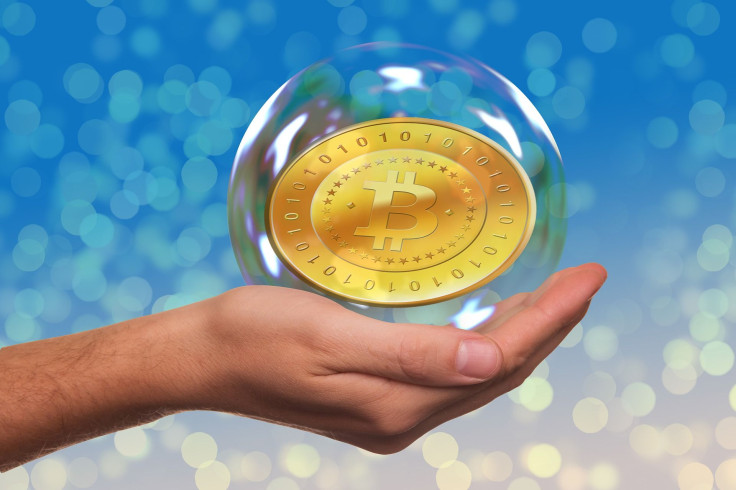 The price of Bitcoin has been dropping over the course of the week after reaching new highs of more than $19,500 last weekend and the cryptocurrency experienced its biggest downturn Friday, with its price dropping to less than $13,000.
The accelerated drop in value has also spread to other cryptocurrencies or altcoins. Over the last 24 hours, just about every major digital currency has experienced losses of at least 10 percent.
Last week, Bitcoin appeared poised to close out 2017 on an upswing. The popular cryptocurrency started the year priced at less than $1,000 and experienced a steady increase over the course of the year before skyrocketing in the fall.
Just as that rise triggered increased interest in the cryptocurrency that led to new investors, the sudden downward trend has many people trying to pull their money out of the cryptocurrency before the bottom falls out entirely.
In some circles, the massive dip in value appears to be the start of the Bitcoin bubble bursting—an outcome that some have viewed as inevitable as the digital currency has reached unexpected heights. Interest in cryptocurrency has been so strong recently that an iced tea company was able to double its stock price simply adding the word "Blockchain" to its name. Such events could be viewed as a sign of unsustainability.
Other investors have started to call the aggressive downturn a simple "correction" or a "healthy dip." One Twitter user noted that Bitcoin has experience 30 percent drops like the one that hit on Friday in the past and has bounced back. Many of those investors have expressed interest in riding out the downturn in hopes of experiencing another bounce that will take Bitcoin value to new highs.
The sudden drop in Bitcoin's value has led to a downturn across the cryptocurrency market. Altcoins have also been steadily losing value. Ethereum dropped 28 percent, Litecoin has been down as much as 32 percent and Bitcoin Cash dropped 37 percent.
The loss of value for Bitcoin Cash—a fork of Bitcoin that is said to be more scalable than the cryptocurrency it split off from—is especially interesting given the digital token played a major role in a controversy earlier this week when a popular cryptocurrency exchange began supporting Bitcoin Cash trading.
On Tuesday, Coinbase announced it would allow buying and selling of Bitcoin Cash on its platform. The market responded quickly with the price of Bitcoin quickly falling while the value of Bitcoin Cash started to trend up. The incident led to fears of insider trading. Coinbase is said to be investigating.
© Copyright IBTimes 2023. All rights reserved.
FOLLOW MORE IBT NEWS ON THE BELOW CHANNELS