Bitcoin Will Outperform Ethereum Despite ETH's Deflationary Crypto Status
KEY POINTS
Bitcoin hit a two-year low Monday when it entered the $15,000 territory
Analysts have varying forecasts on Bitcoin and Ethereum
BTC was trading up 4.30% at $16,488.09 while ETH was trading up by 5.56% at $1,161.64
Bitcoin nosedived Monday when it hit a two-year low as it entered the $15,000 territory, but while investors are jittery that the world's largest crypto asset by market capitalization would bottom, a chart analyst noted that it could climb back to a much higher territory and even outperform Ethereum.
"We expect bitcoin to outperform in the coming months," Fairlead Strategies founder and managing partner Katie Stockton told Coindesk on Tuesday. "The bitcoin versus Ether ratio has cleared the 50-day MA after making a higher low earlier this month," the analyst added.
"Next resistance for the ratio is at the 200-day MA, a breakout above which would target the June highs, with little resistance in between," she said. The analyst used the moving average (MA) statistical method in making this forecast, which is reliable, especially for long-term trends.
The MA is a technical indicator that traders and investors use to define the trend direction of securities, or in this case, crypto assets, as well as help generate trading signals or indicators. "It is calculated by adding up all the data points during a specific period and dividing the sum by the number of time periods."
Interestingly, the analyst's forecast contradicts several predictions by other analysts who anticipate Ethereum to outperform Bitcoin since ETH now has its deflationary crypto appeal.
Hal Press, the founder of the hedge fund NorthRock said last week that "in times of stress, people are not bidding BTC, instead they are bidding ETH," noting that the "cross remains strong in the face of further macro pressure. If ETH is gonna outperform on the way down, why would you ever wanna own BTC?"
Bloomberg commodity strategist Mike McGlone in October also shared his positive forecast about Ethereum. "What Stops #Ethereum From Outshining #Bitcoin, #Stocks? Ethereum's successful transition to proof-of-stake amid the global energy crisis and its dominant position at the epicenter of the digitalization of finance and money may be a foundation for enduring price appreciation," he said in a tweet in October.
Bitcoin has snuck out of the $15,000 territory and was trading up 4.30% at $16,488.09 with a 24-hour volume of $32,839,837,311 while Ethereum was trading in the green zone and up by 5.56% at $1,161.64 with a 24-hour volume of $12,734,715,030 as of 12:39 a.m. ET on Wednesday, based on the latest data from CoinMarketCap.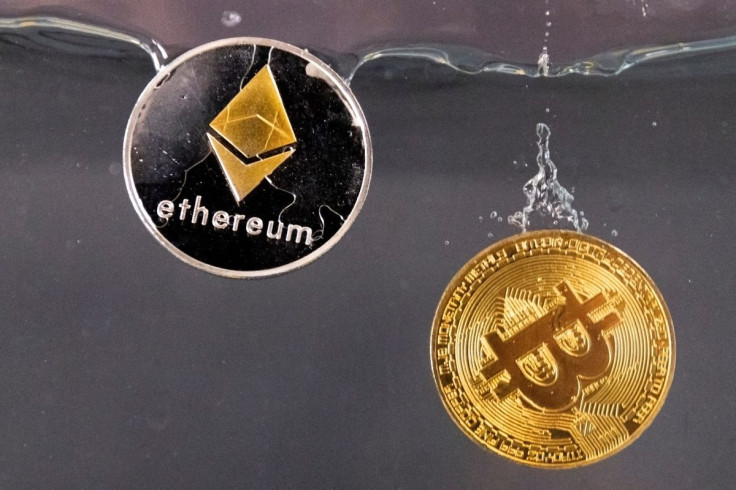 © Copyright IBTimes 2023. All rights reserved.