Billionaires Believe Bitcoin 'Here To Stay' Despite BTC Plummeting To 2-Year Low
KEY POINTS
Bitcoin nosedived to the $15,000 territory Monday
Some investors are alarmed and fear that BTC would bottom anytime
Bitcoin was trading down 2.78% at $15,703.53 as of 2:55 a.m. ET Tuesday
While retail investors are panicking as Bitcoin price has plummeted to a two-year low, billionaires and seasoned traders think the world's largest cryptocurrency by market capitalization is "not dead" and is "here to stay."
The crypto market is in a state of chaos – one that investors have not witnessed since the introduction of digital assets. As a result, they have pulled out their crypto assets from centralized exchange platforms for fear of experiencing the same devastation as FTX investors following the exchange's recent implosion.
The somber sentiment hovering in the industry was enough to propagate fear, uncertainty and doubt that easily triggered panic, and mass crypto asset dumping immediately sent the prices to new lows. Bitcoin hit a two-year low Monday after it nosedived to the $15,000 territory.
In November last year, Bitcoin was trading as high as $69,000, a far cry from its current price of $$15,747.84. With the maiden crypto showing a new low, investors are worried and some are selling their Bitcoin before the crypto bottoms.
But billionaires are not fazed by the ongoing crypto winter.
Bill Ackman, the American billionaire investor, hedge fund manager and the founder and CEO of Pershing Square Capital, maintained his support for crypto and noted that the industry is "here to stay."
Ackman argued that "despite crypto's ability to facilitate fraud, with the benefit of sensible regulation and oversight, crypto technology's potential for beneficent societal impact may eventually compare with the impact of the telephone and internet on the economy and society."
"I think crypto is here to stay and with proper oversight and regulation, it has the potential to greatly benefit society and grow the global economy. All legitimate participants in the crypto ecosystem," he added.
Changpeng Zhao, the founder and CEO of Binance, the world's largest cryptocurrency exchange, also said the same about crypto, specifically about Bitcoin. CZ, as he is more popularly known in the crypto space, said Monday that "#bitcoin is not dead," and that they "are still here."
Former billionaire and Microstrategy CEO Michael Saylor said the same about Bitcoin, which he described as "an immortal, indestructible, incorruptible foundation upon which to build a better world."
Following the spectacular collapse of FTX, Chief Twit and tech billionaire Elon Musk, who is a vocal crypto advocate and evangelist, shared the top three crypto assets that he thinks have a future.
"I think there probably is a future for Bitcoin, Ethereum, and DOGE. I can't really speak to the others. But if you've got one of those three in a cold wallet, and off an exchange, I think my guess is it works out well," the tech billionaire said on Twitter Spaces on Nov. 12.
Bitcoin was trading down 2.78% at $15,703.53 with a 24-hour volume of $33,458,762,367 as of 2:55 a.m. ET Tuesday, according to the latest data from CoinMarketCap.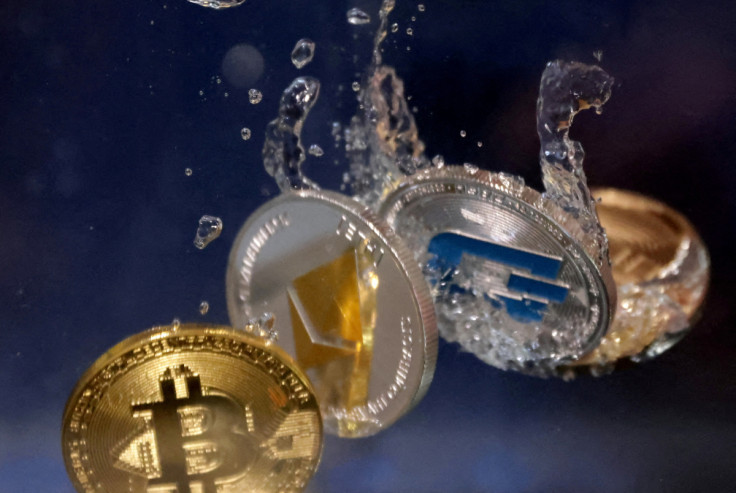 © Copyright IBTimes 2022. All rights reserved.
FOLLOW MORE IBT NEWS ON THE BELOW CHANNELS