BitTrunks Unveils World's First-Ever NFT Artwork Made By Elephant
KEY POINTS
BitTrunks collaborated with Elephant Art Online on an exciting new NFT
The auction opens on Oct. 28 and ends on Nov. 4
Funds to be used for Maetaeng Elephant Park & Clinic in Chiang Mai, Thailand
BitTrunks, the NFT-subsidiary of Elephant Art Online (EAO), announced Tuesday the debut of its NFT primordial release featuring the world's first NFT produced by an elephant.
The Tree of Life is the world's first-ever NFT art introduced by an elephant, 7-year-old Tunwa who was born and broached in Maetaeng Elephant Park & Clinic at Chiang Mai, Thailand.
This NFT, unlike anything seen in the art world before, will include video and photos of Tunwa, skillfully manipulating paintbrushes with his trunk under the direction of his mahout while creating a one-of-a-kind painting.
The Tree of Life NFT will also provide added content including sweepstakes of Tunwa paintings, followed by a day-in-the-life of Tunwa interacting with other elephants in his habitat and a digitally verifiable certificate of authenticity of the painting (QR Code).
The exclusive Tunwa release marks BitTrunks' foray into the crypto world. A bid on the 1-of-1 TW Tree of Life product can be placed on the BitTrunks page on OpenSea. The auction is set to open on Oct. 28 at 9:30 a.m. ET and will end on Nov. 4 at 12 p.m. ET.
The final winner will receive ownership of the NFT along with an actual canvas of the painting and a certificate of authenticity encased in an attractive plexiglass frame.
"We are thrilled to present to collectors and investors alike the first tokenized painting made by the most talented and artistic elephant in the world," said Dwain Schenck, co-head of BitTrunks. "This marks a first in the NFT space for the world's largest land mammal to create a non-fungible token whose qualities rivals that of a human artist."
"This is also a historically unique investment opportunity where a portion of the sales proceeds will help support the elephant park where TW lives alongside more than 80 other elephants, as well as the lifesaving medical clinic run by the park," Schenck added, as per Businesswire.
Sales volumes of NFTs surged to $10.7 billion in the third quarter of 2021, up more than eightfold from the previous quarter, according to data from market tracker DappRadar, Reuters reported.
BitTrunks plans to offer three additional collections with 10 NFTs in each collection:
Collection 1 (10 natural NFTs sold standalone)
Collection 2 (10 vectorized NFTs sold standalone)
Collection 3 (10 animated NFTs sold standalone)
BitTrunks will continue to grow in the NFT community with regular exclusive releases that are aimed towards investor collectors who are looking for long and short-term gains in the lucrative NFT market.
"Our aim is to create a unique offering that will act as a profitable investment vehicle while at the same time generate needed funds for our elephant park and clinic to survive and thrive," said Schenck, according to Businesswire.
Authentic paintings made by elephants can also be purchased online at Elephant Art Online. The buyer will receive photos and a video of the painting being produced in addition to a certificate of authenticity (QR Code) to accompany the work of art. EAO is the original seller of elephant paintings from Thailand, home to Suda, the famed elephant featured on The Joe Rogan Experience and in The New York Times.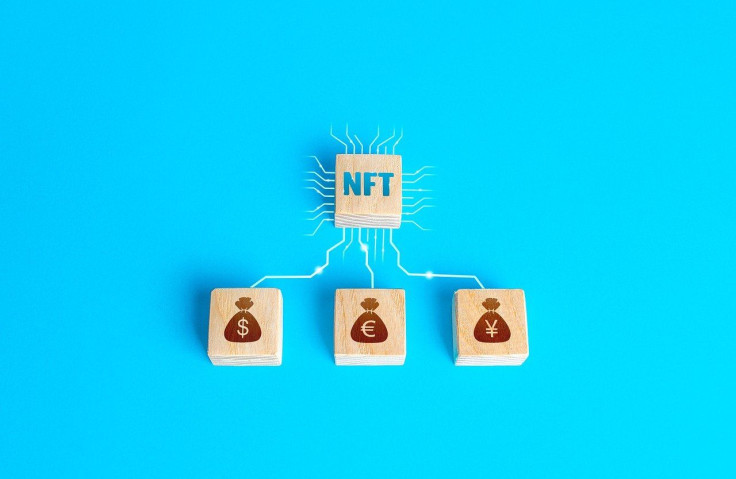 © Copyright IBTimes 2023. All rights reserved.